The around-the-clock work and the engineering feat to replace the Ocean Railway Bridge in Stonehouse over Christmas was a constant source of interest to visitors during the festive season.
A team of 150 operatives from Network Rail and its contractor Alun Griffiths worked around-the-clock on behalf of the Cotswold Canals Connected partnership to ensure the project was completed while the railway was closed for seven days between Christmas and New Year.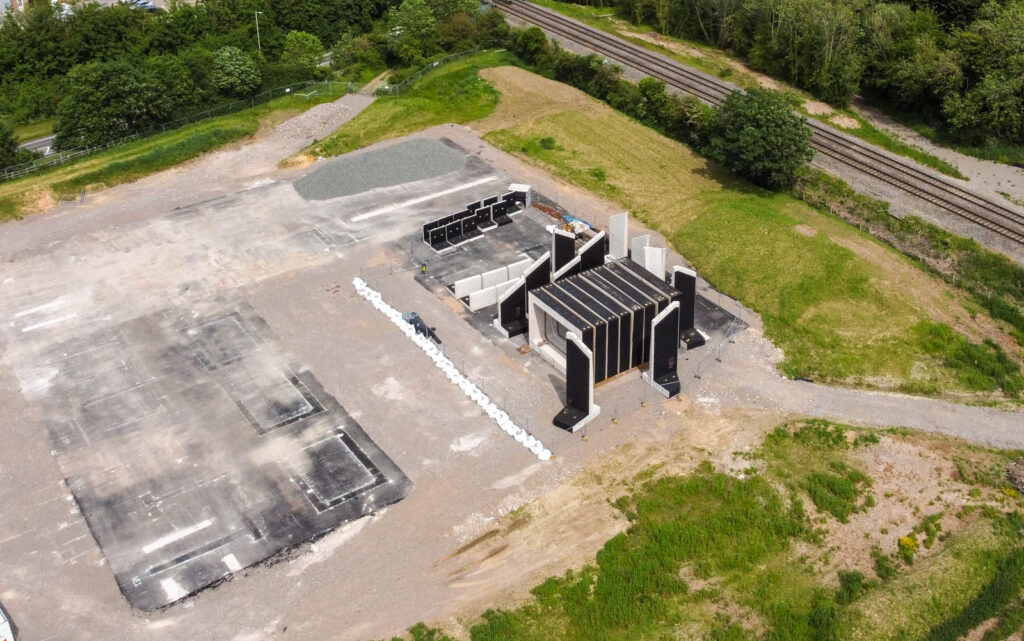 The original rail bridge had been replaced in the 1960s and only a narrow culvert remained, too small for boats to pass through it.
The new bridge, with an integrated towpath, will allow boats to pass under the railway as part of the restoration of The Stroudwater Canal which will eventually make Stroud and Stonehouse canal towns once again.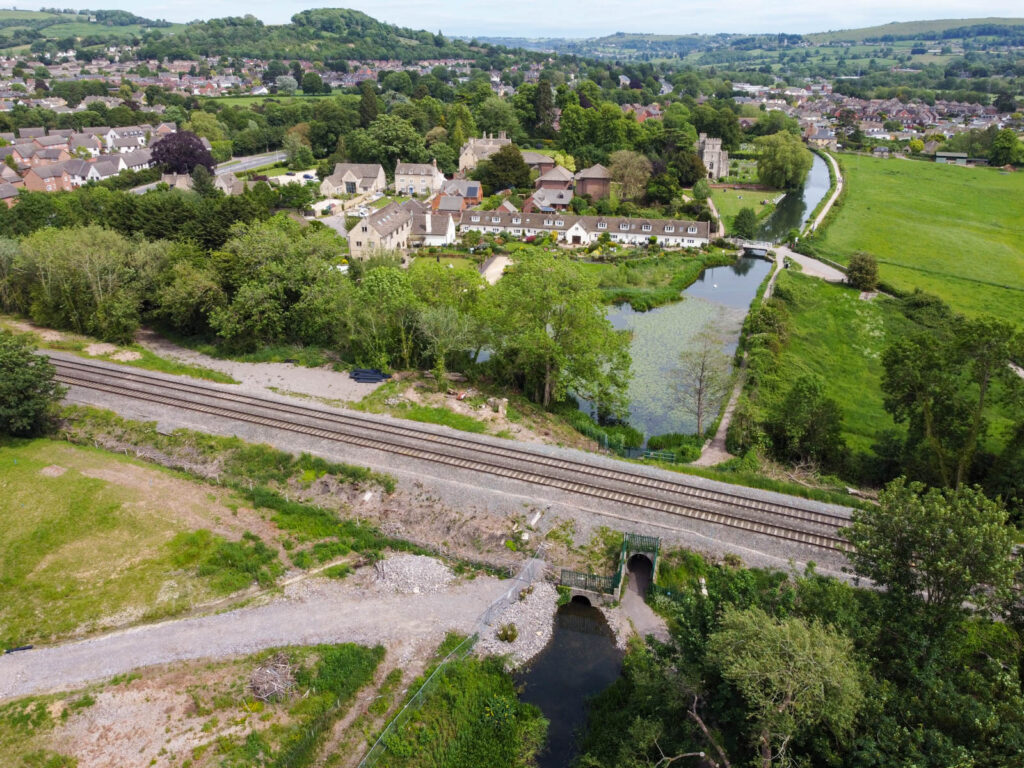 In the 1960s the M5 and its link road the A419 severed the Stroudwater Navigation. In 2018 National Highways awarded Cotswold Canals Trust £4m to reinstate the canal along the Missing Mile and with match funding from National Lottery Heritage Fund and private major donors there is an opportunity to dig a new section.
The next major milestone will be securing planning permission for the Missing Mile, this new section of canal will be located between the A38 Whitminster roundabout, under the M5 to Westfield lock near Chipmans Platt, Eastington.
Before Christmas 2021 Cotswold Canals Connected Partners submitted a revised planning application (S.19/0291/FUL) for the 'Reinstatement of the 'Missing Mile' section of the Stroudwater Navigation and development of associated infrastructure including locks, mooring basins, car parking, cafe/pub and leisure facilities building with combined office and residence for basin manager.
Details can be viewed and comments submitted here https://www.stroud.gov.uk/planning by January 31st.
This year marks the 50th anniversary of Cotswold Canals Trust, and a number of events are planned to mark the golden anniversary, including the reinstatement of the popular raft race. John Newton, Cotswold Canals Trust Vice Chair of Trustees and Project Director, and a canal volunteer for 10 years, and Ken Burgin, CCT Director / Trustee and a canals volunteer since 1976 told us of plans for the celebration.
Cotswold Canals Trust: http://www.cotswoldcanals.org/