We sat down with Shortwood United boss Matt Blythe to discuss the season so far as he prepares to take his side to Cribbs FC this Saturday in the FA Vase.
Question: The team is in rude health after four wins on the spin…
MB: Yes, we're obviously really pleased that we've managed to turn it around a bit after a really difficult start for us. I think it's 5 wins in the last 6 games, including the FA Vase game, so full credit to the lads for sticking at it and working really hard. We have a tough run of fixtures coming up, so it's important we don't get carried away and just keep trying to improve.
Q: How pleased have you been with Cheltenham loanee keeper Jake Parsisson…
MB: Jake has been excellent. Cheltenham really helped us out in loaning him to us as both our Keepers were unavailable at the time. He's only 17 so not only us he helped us out but hopefully, he's getting valuable experience at a senior level alongside his U18s football with Cheltenham.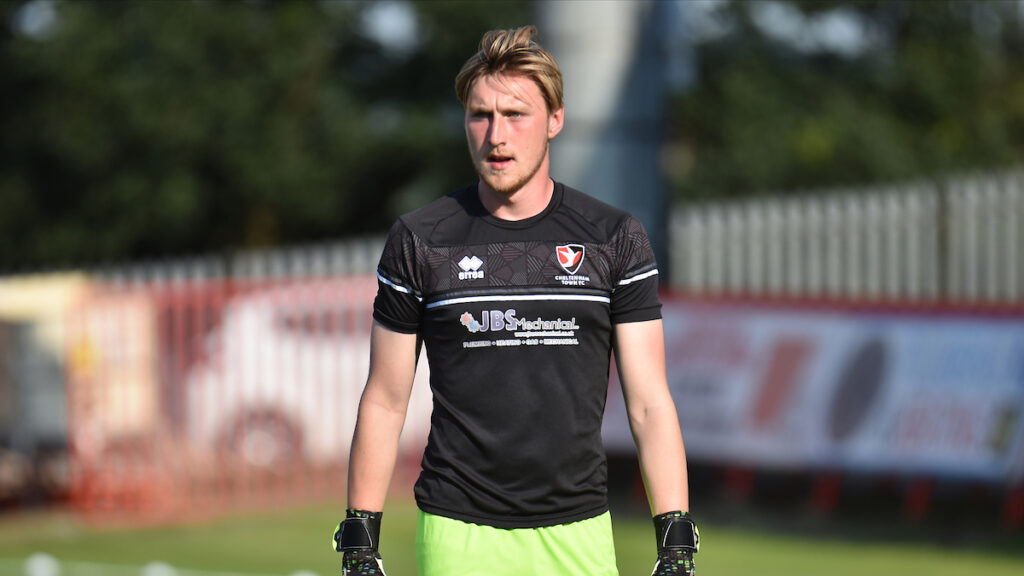 Q: You play Hellenic Premier Division leaders Cribbs FC in the FA Vase, how do you see the game going…
MB: We are really looking forward to the game. Obviously, you only need to look at the league table to see how strong they are this season. They've had a great start in the league and having spoken to a couple of managers about them we know how good they are. But being a cup game, we travel with nothing to lose. It's a great pitch and a place I've always enjoyed playing at. We'll go there and give it a give a go.
Q: How pleased are you with the new gizmo the club has invested in…
MB: The club has just invested in the VEO recorder that so many clubs are now using. This will be a great asset for the club in terms of a coaching capacity. It also allows us to watch the reserve team games and youth games to keep an eye on other players coming through. There can only be positives to having it at the club and I'm sure we'll be using it a lot.
Q: Are you planning to recruit any new faces…
MB: I think most clubs are always keeping an eye out if players become available. But the main thing for us was getting our injured players back fit. We recently signed Ben Tunnicliff who's made a great impact straight away in defence, and two other centre-halves are now back to full fitness so we've got better options defensively than we did in the first few weeks. We would like to get one or two new faces in if we can, but we're not rushing anything as we have full belief in the young lads in the squad.