Stroud High Sixth Form students have enjoyed success with this year's A-level exam results.
Kelley Chen, who has been at the school since Y7, has achieved A*AA and is off to study Medicine at Leicester University. Alongside her studies, Kelley has been the lead driving force in school for the charity Bullies Out, winning the prestigious Bullies Out School Fundraiser of the Year Award for 2022 for her campaigning and activism.
Harry Bradley was thrilled to see his hard work pay off, with A* in French, A in Maths and A in Biology. Harry is now looking forward to a Gap Year where he is going to travel and attend University next year.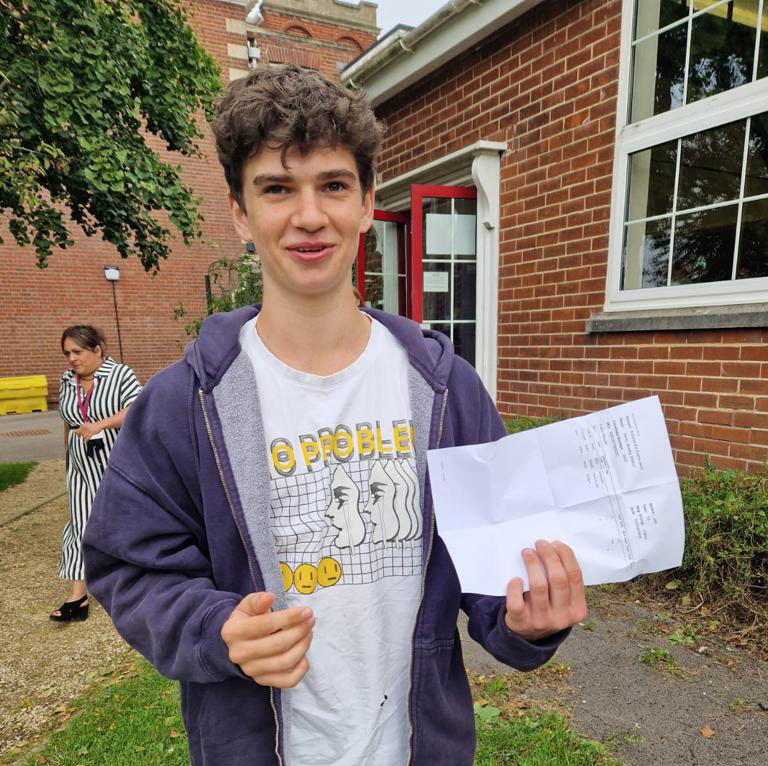 Ruby Brook and Tabitha Lythgoe had every reason to celebrate this morning. Between them they have 7 A*s at A Level. Ruby had to leave school this morning to fly out to Hawaii where she will be studying Maths at the University of Hawaii at Manoa on a Sports Scholarship.
Isabelle Gascoigne is elated to have secured a place to study History at The University of Oxford, and Niamh Hayes and Zora Hampton are both off to study English Language and Literature at the University of Oxford.
Students are now going off to access a wide range of post 18 destinations in the UK and abroad. These include finance apprenticeships, law degrees, humanities at Oxford and seven students will now pursue Medicine and Dentistry. This year, students have also secured University placements in Canada, Hawaii and the USA.
Headteacher, Mark McShane, commented "I am really proud of what our students have achieved, and wish them continued success in their futures."
Head of Design Technology, Terri Lazenbury, is retiring having taught at the school since 1995. Her students in Art Textiles this year not only won design awards but more than 80 per cent of grades were A*-A – a great way to sign off a great teaching career.