Brooke was born in Stroud and works as a make-up artist for commercials, film, TV, and music.
Along with making prosthetics, Brooke loves sculpting quirky miniatures of animals, and during the lockdown decided to open a little Etsy shop called Pocket Pigs which is a collection of mini guinea and skinny pigs hand-sculpted in clay and detailed with acrylic paints in a variety of styles such as keyring, keepsakes, and charms.
When were you at your happiest?
I can't pinpoint an exact memory/time but painting or sculpting on my sofa surrounded by guinea pigs with some TV show me and my partner are 10 years late discovering is pure Brooke happiness!!
What has been your biggest disappointment?
The year 2018. A lot of life-changing things happened that year, one of them being I didn't get to say goodbye to my dog Brando before he died and it absolutely crushed me. I have never fully got over that, but am still working on it.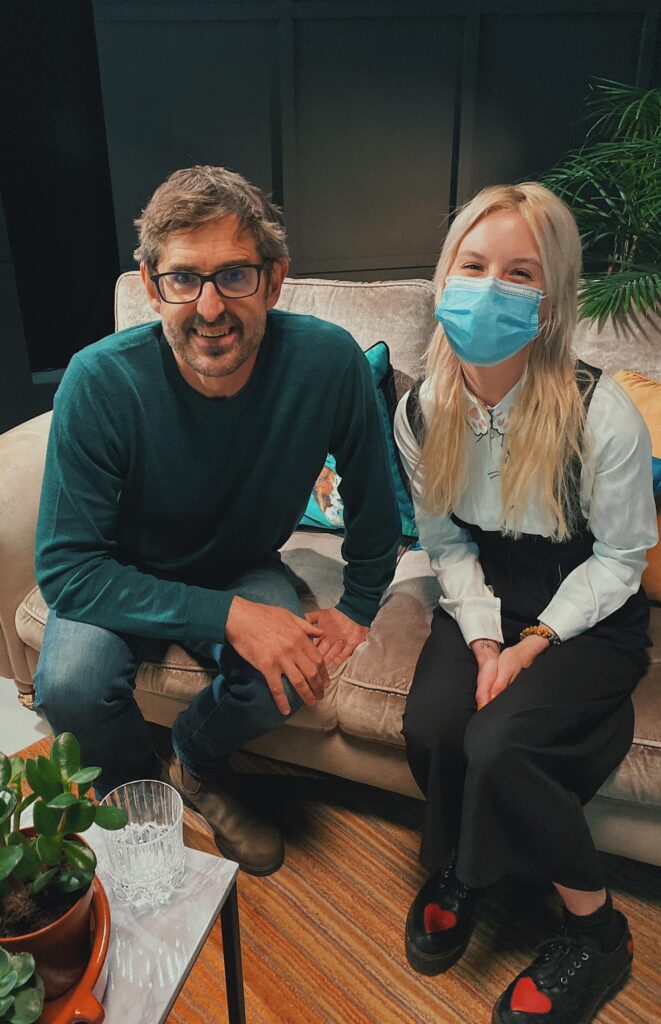 On a lighter more silly note, Schwartz used to do this crazy awesome herb mix that I used to put on every meal – it disappeared from all supermarkets one day and after emailing them I found it had been discontinued, 19-year-old me was crushed. There were many tears!
What is your guiltiest pleasure?
Country music. Obsessed.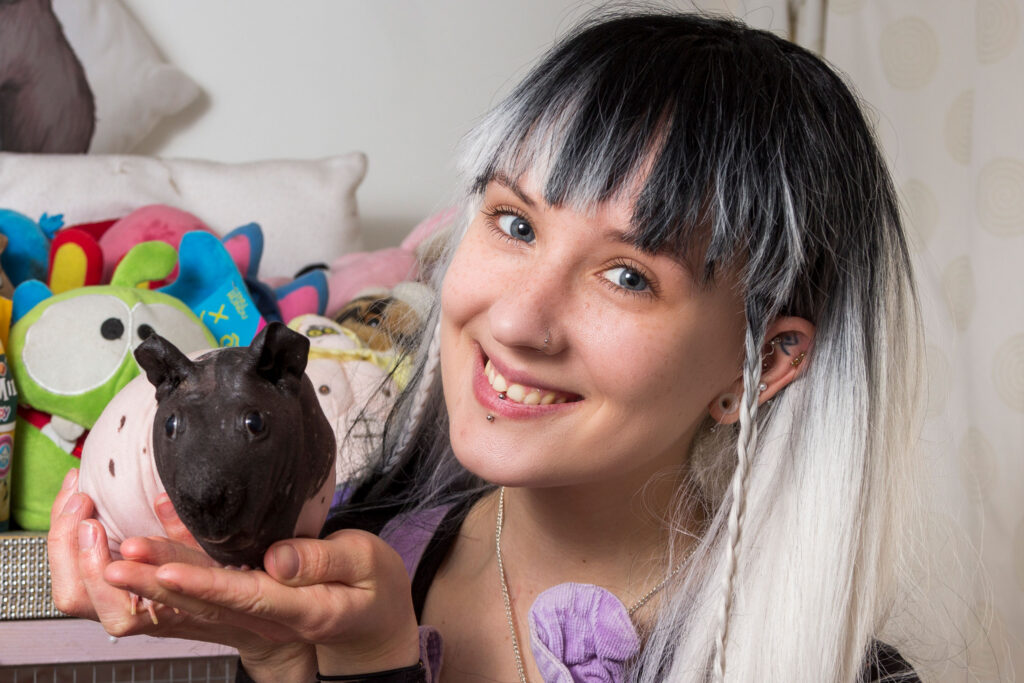 What is your favourite smell?
My dog, she smells like baby wipes, coconut oil, puddles and home.
And also this perfume my best friend Beth wears, it's such a unique smell and on the rare occasion, I pass someone wearing it I can't help but think of her and have a little smile.
Who would play you in a film about your life?
100% Michael Cera.
What do you like most about Stroud?
Oh so / too many things! I absolutely love Andrew Wood's The Word. Being late to London all the time due to cow traffic. I recently discovered Callaghin's Kitchen juices. The Rodborough Common Teckles Dog-Tree at Christmas Time. Stroud is wonderful!
What would you improve about Stroud?
Hmm, maybe the town parking situation in Minchinhampton!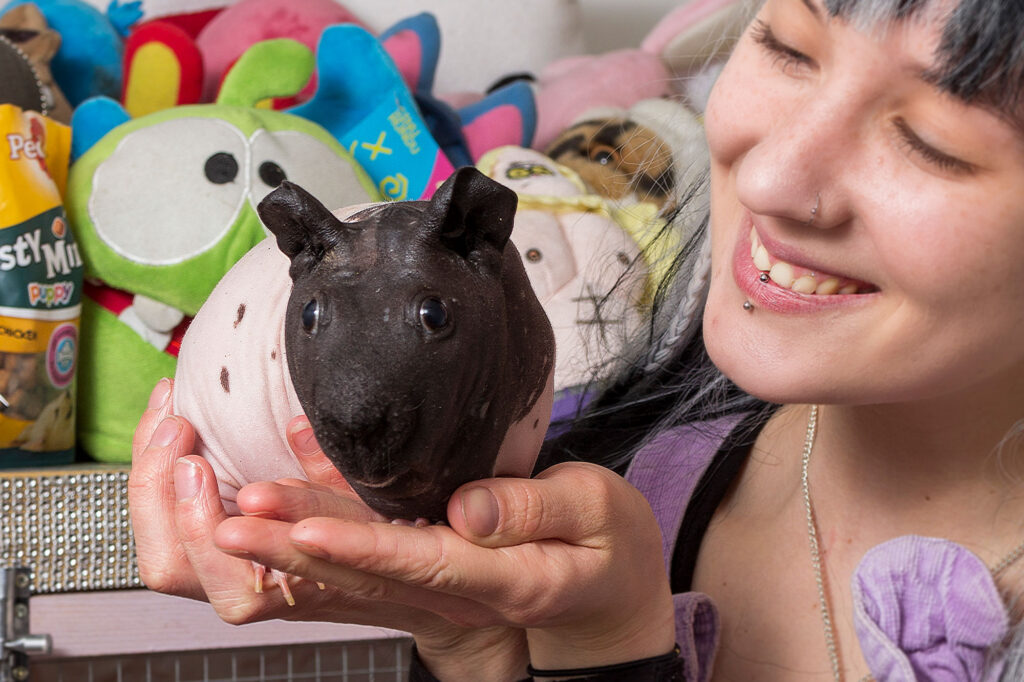 What is your ideal weekend?
My husband, my mum and me are all board game fanatics.
What is on your bucket list?
Baby me was obsessed with those conveyor belt toasters you get at hotels, I'd always be all 'I'm going to own my own one day' – definitely not over this goal. Would 10/10 also destroy it v. soon after purchase trying to toast random things.
Super want to bungee jump. Take my mum to Canada. Also have a weird want to do Dwayne Johnson's make-up.
What is the most important lesson life has taught you?
Try to remember that every person you meet has lived an entire life before that moment.
Also, if you actually like vegan cheese it probably doesn't taste good, you've likely just forgotten what cheese tastes like (my husband said this to me recently – he is so very fed up of trying vegan cheese I rave about lol).
What public figures do you most admire?
I feel I don't really admire people I don't know personally. But if fictional characters count: Finn the human from the cartoon series Adventure Time. He is my hero. Along with being written as a funny, interesting dude who is kind to his friends, willing to stand up for what he believes in, he also gets things wrong, can be stubborn and act selfishly and often shows a sense of loneliness or a feeling of not fitting in (being the only human in his reality).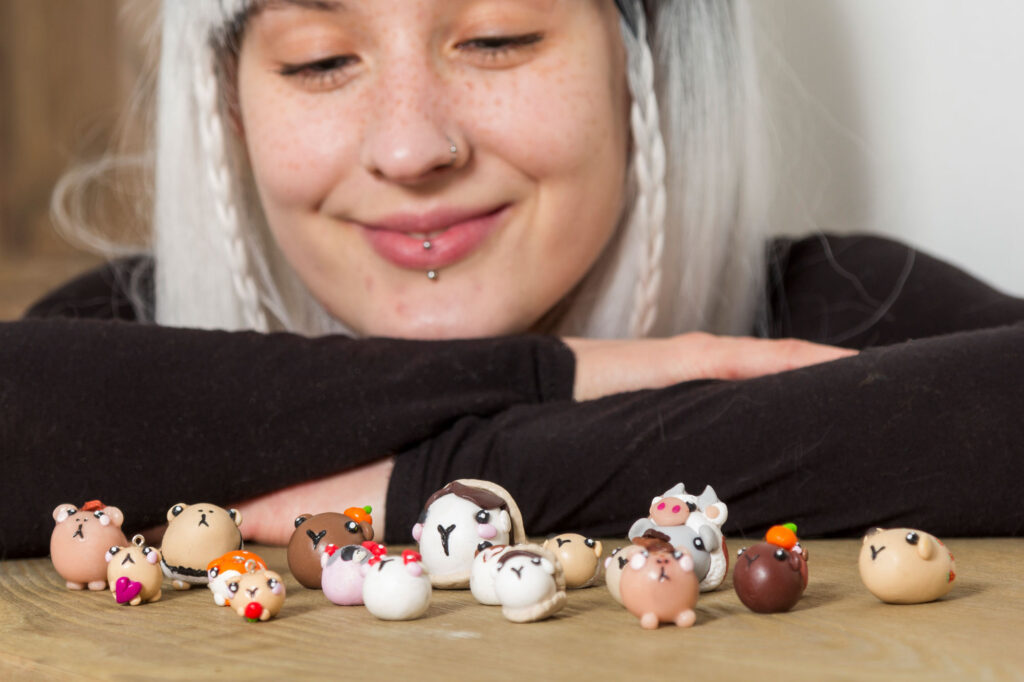 I found him to be a super relatable character that actually taught me a lot about life and love when I was younger in a light-hearted way. I definitely admired his drive to be courageous, thrill-seek, be good to others and see the beauty in the world around you. Also, I'd kill for a magic shape-shifting dog best friend obviously.
Who is the most famous person in your phone?
Probably KSI.
Or my mum, everyone seems to know Kim.
What are your best and worst qualities?
I am really driven – and it's my best and worst quality.
I try hard and give my 100%, but often at the expense of exhausting myself.
What book, song and drink would you take with you if stranded on an uninhabited island?
Song: Anything by Kings of Leon. 8 albums and not a single bad song!
Book: I think in this situation a survival book, crossword puzzles or language learning one would be the best shout.
Drink: Water! It really is the best drink ever. I mean a Long Island Ice Tea is great but I'm not sure how long I'd feel that way if it were my only refreshment!