Portrait artist Katherine Bryan-Merrett grew up around Stroud from the age of 11 after moving from Hebden Bridge, West Yorkshire and has lived mainly between Somerset, Dorset and Stroud, moving back 10 years ago.
Her passion has always been portraiture between various business ventures and creative roles. She recently returned full-throttle to do the thing she loves the most. Lockdown was a great moment for her to reflect, deep-dive, and think about what is important and what brings joy to her. Katherine has had some hugely exciting work roles but nothing as fulfilling as creating artworks.
We delved into Katherine's innermost thoughts.
When are you at your happiest?
Making art and when I'm outside with my family and friends. Immersed in nature, like the woods near where I live, especially when the wild garlic flowers are out it's truly magical!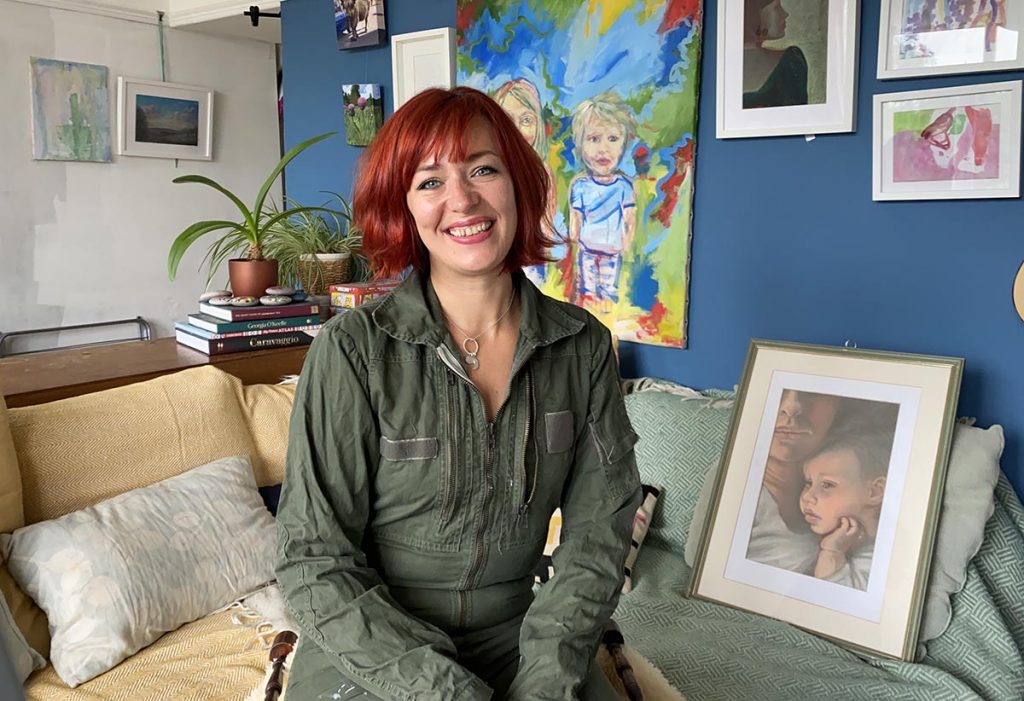 What has been your biggest disappointment?
I feel like personal disappointments are a great opportunity to take stock and grow – also where a lot of inspiration comes from, so I find it hard to pinpoint anything specific. But on a broader thought, I'm hugely disappointed that in this day and age, racism, gender-based and religious discrimination is so globally prevalent. I find it heartbreaking seeing what is happening in the world today.
What is your guiltiest pleasure?
Probably Thai instant noodles (I'm a noodle fiend) and a spot of trash telly.. or a good blast out singing in the car to some old rock tunes!
Who is the most famous person in your phone?
Now that WOULD be telling!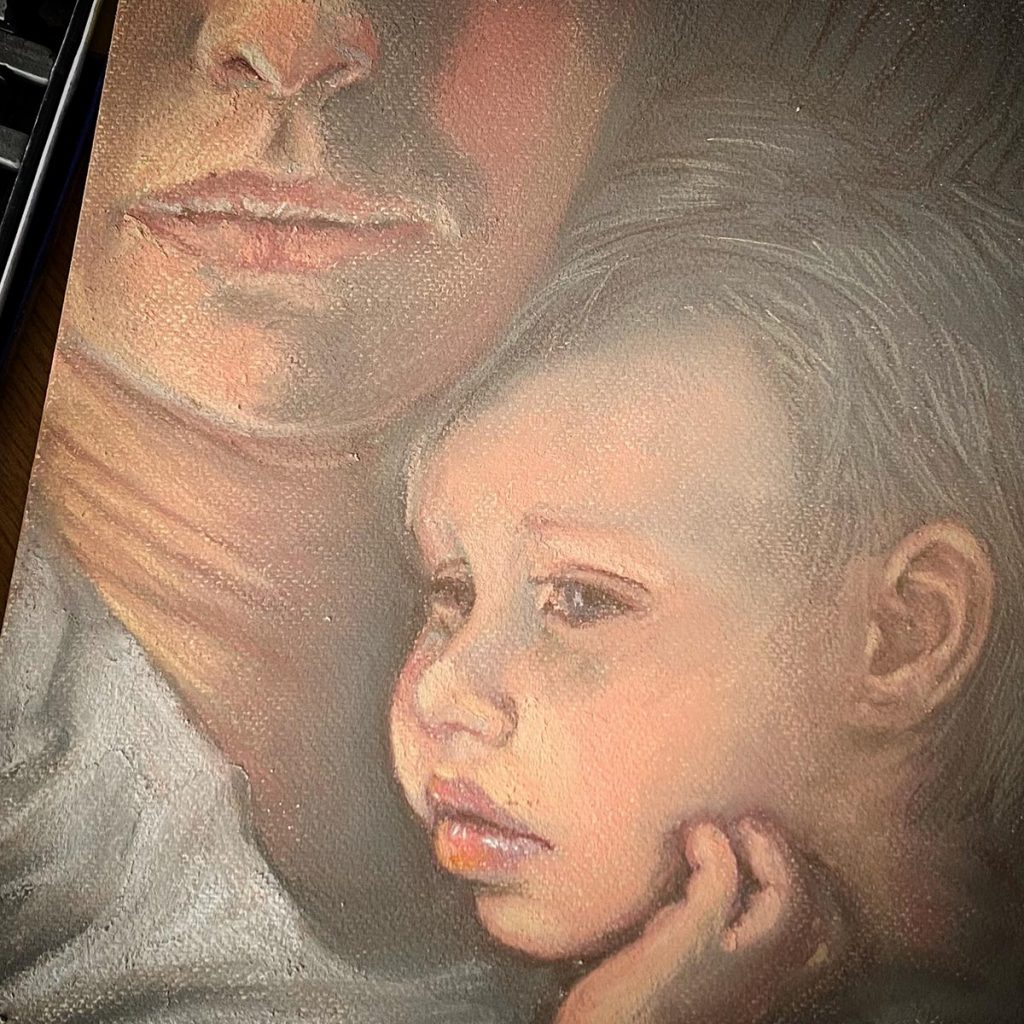 What is your favourite smell?
A homemade hot toddy
Who would play you in a film about your life?
I recon a sort of cross between Kate Winslet, Milla Jovovich and Phoebe Waller-Bridge maybe
What do you like most about living in the Stroud area?
There's a feeling that anything is possible. The sense of community, action and rebelliousness. I love the different villages around Stroud too – I'm currently living in Amberley which I love, being close to the woods and the common. Having access to big open spaces is so important especially during lockdown! Since having children it's like I have discovered a whole new world locally.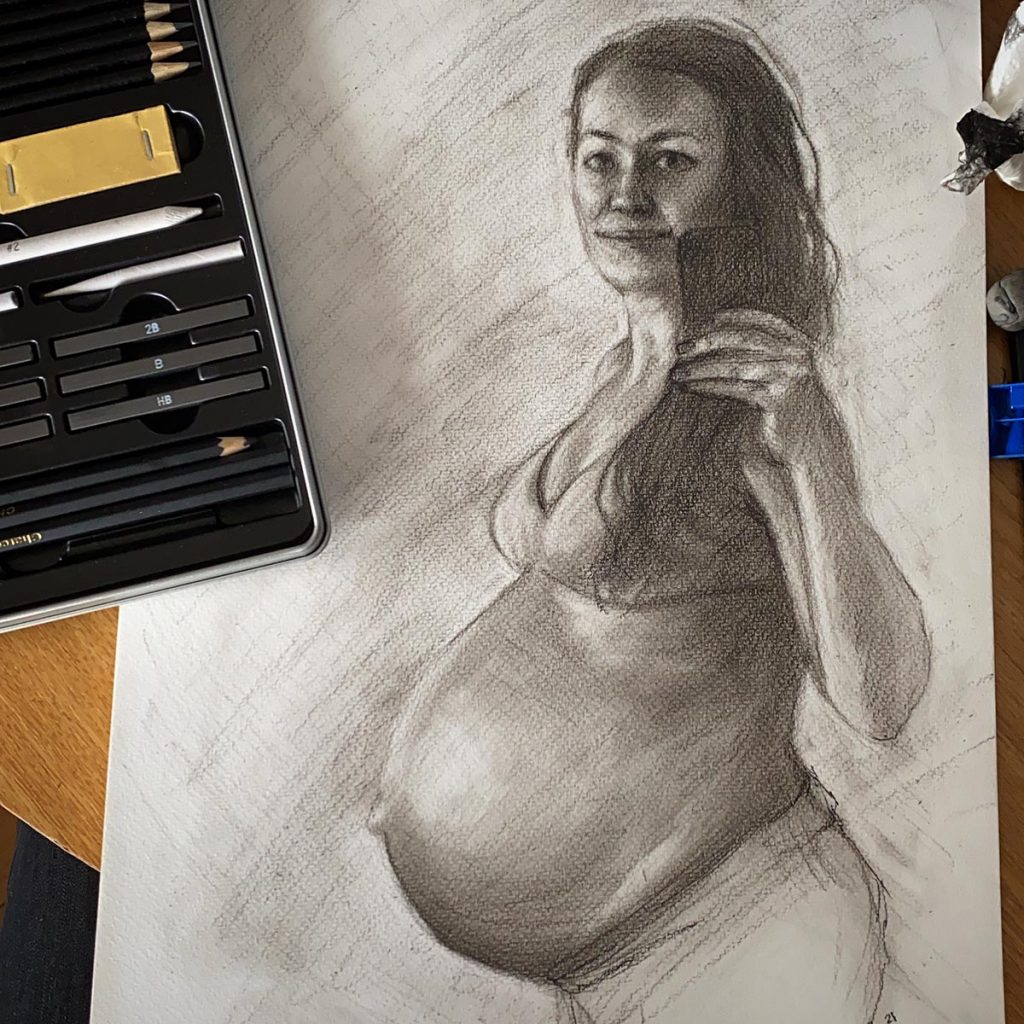 What would you improve about Stroud?
It needs to wear its creativity a bit more visibly! For people travelling through it's not always obvious just how much talent there is in the area. I would like to see much more public artwork commissioned so we can really showcase the vibrancy of the town.
What is your ideal weekend?
A lie-in (I have a 3-year-old and a 5- year-old and sleep is still a luxury), a mooch around the market, a get together with friends, a walk over the common to one of the local pubs, some live music (haven't been able to see any since 2020 Good on Paper party) and a lazy Sunday hangout with the family.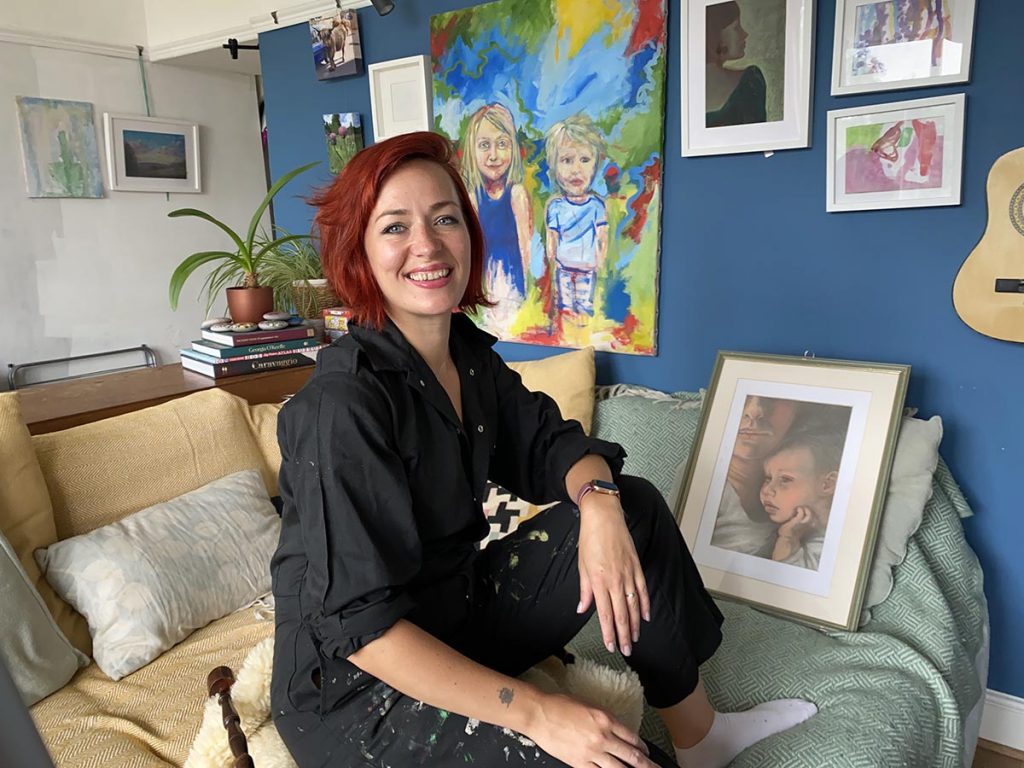 What is on your bucket list?
I need to do some travelling at some point, I really haven't been to many places and feel like (especially after lockdown) there is so much world I haven't seen! I'd also love to do some classical figurative and portrait studies in Florence.
What is the most important lesson life has taught you?
Cheesy… but…. Follow your dreams, it's your life, nobody else's, and you should just go for it! I'm still learning that.
Art has always been such a huge obsession, but one I keep losing faith in and getting diverted – I always come back to it though as I NEED to do it. So now I'm whole-heartily "following my dream" and trying to stay focused.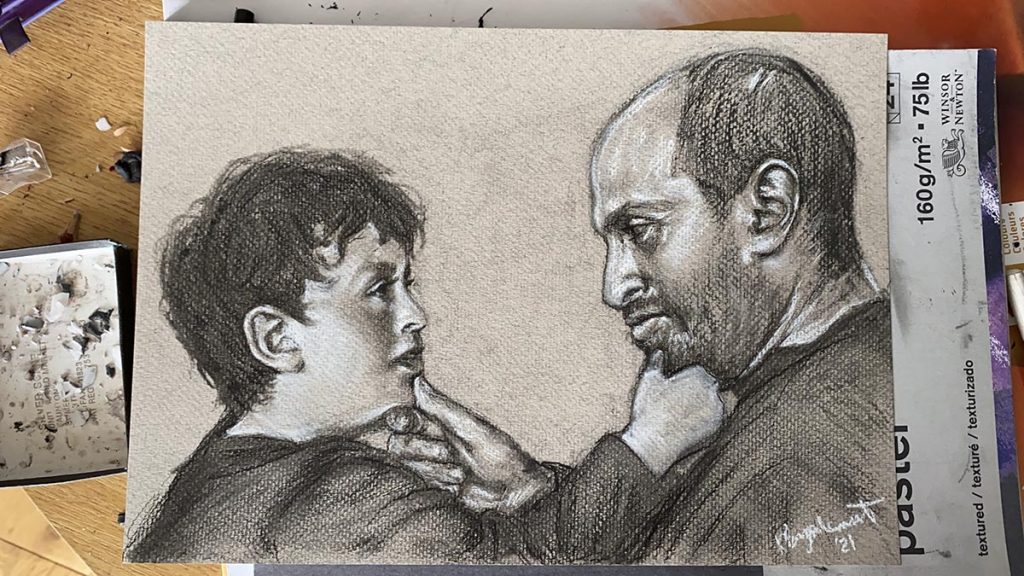 What book and song would you take with you if stranded on an uninhabited island?
I think some sort of practice guide to living on an uninhabited island would be helpful/Ray Mears. The song is a hard one as that changes depending on how I'm feeling, but The Woman in You by Ben Harper or Moonlight Sonata are special ones for me.