By Marianne Sweet
A teenager ensuring the voices of young people are heard in Stroud was honoured at the Stroud Town Awards.
Cate James-Hodges, age 18, was named Young Person of the Year at the gala event organised by Stroud Town Council at St Rose's School, Stroud.
Cate, leader of the Stroud District Youth Council (SDYC), has led the increase in SDYC influencing adult decision-making.
All pictures: Andrew Higgins/Thousand Word Media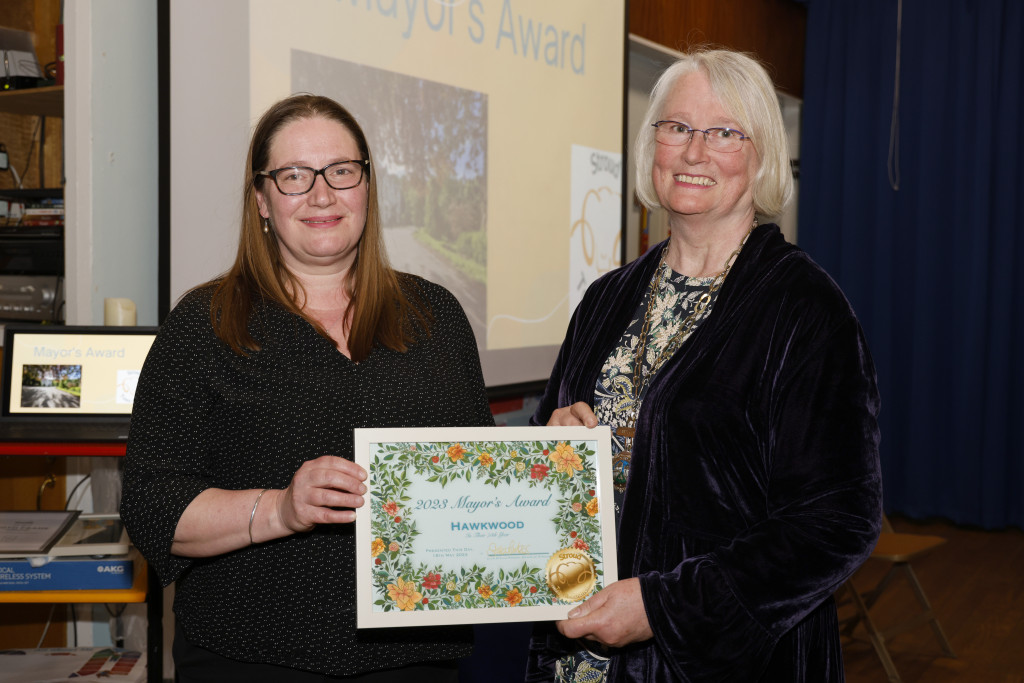 She was a youth panellist auditing the county-wide statutory requirement for safeguarding children and young people and performance monitoring district council policy development and service delivery.
She was just one of countless town heroes honoured at the event staged in St Rose's School.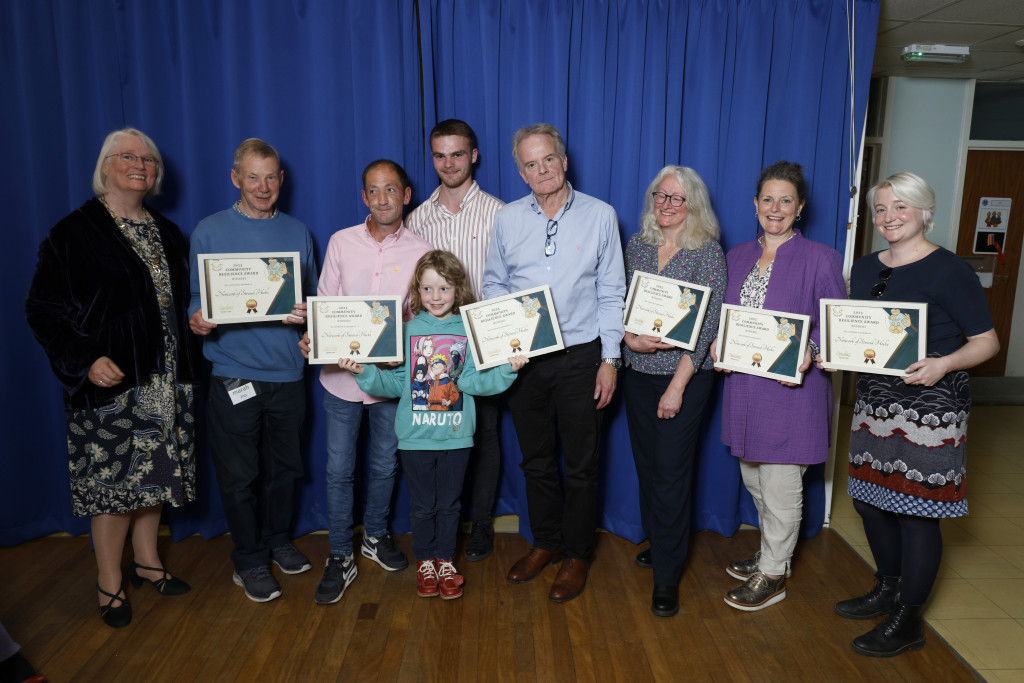 Dr John Meadley received the Environment Award for his life-long work and service to the community and to the environment. A long-standing, former director of Transition Stroud, Dr Meadley has been instrumental locally for starting projects like Access Bike to get bikes to a wide range of people.
An internationally renowned agronomist, Dr Meadley works with farmers across the world to improve practice; supporting specific initiatives such as football for those disabled by land mines.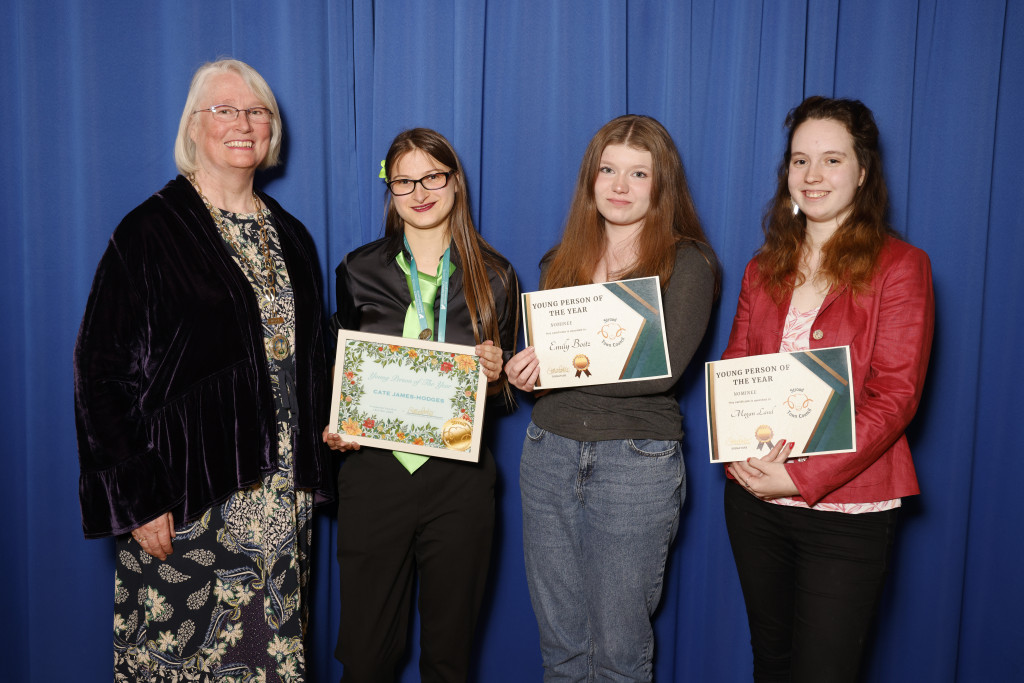 The Shambles Market was named Trader of the Year. Its indoor and outdoor market continues to keep the market at the heart of the town centre.
Stroud Pride won the Inclusivity and Diversity Award. Starting in 2018 with a summer picnic aiming to bring the LGBTQ+ community in the town together, Pride Stroud now runs year-round.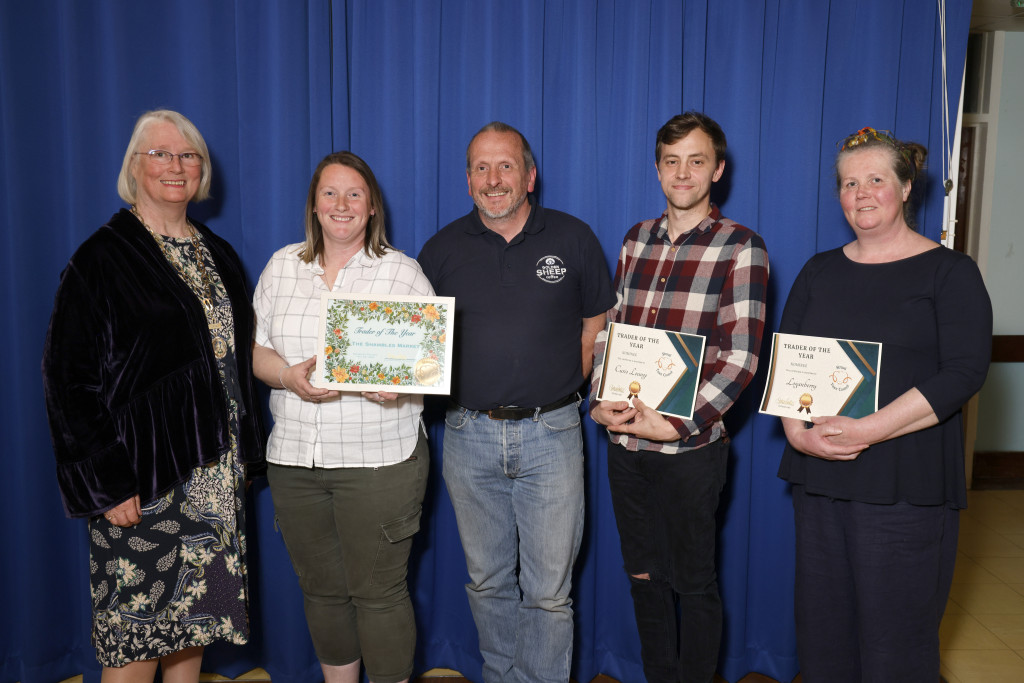 Stroud Stands with Ukraine won the Community Award. This entirely volunteer-based group that has provided so much support to individuals and families as they have been welcomed into the community.
Hawkwood College, which is marking its 75th anniversary, received the Mayor's Award for its contribution to the community and beyond.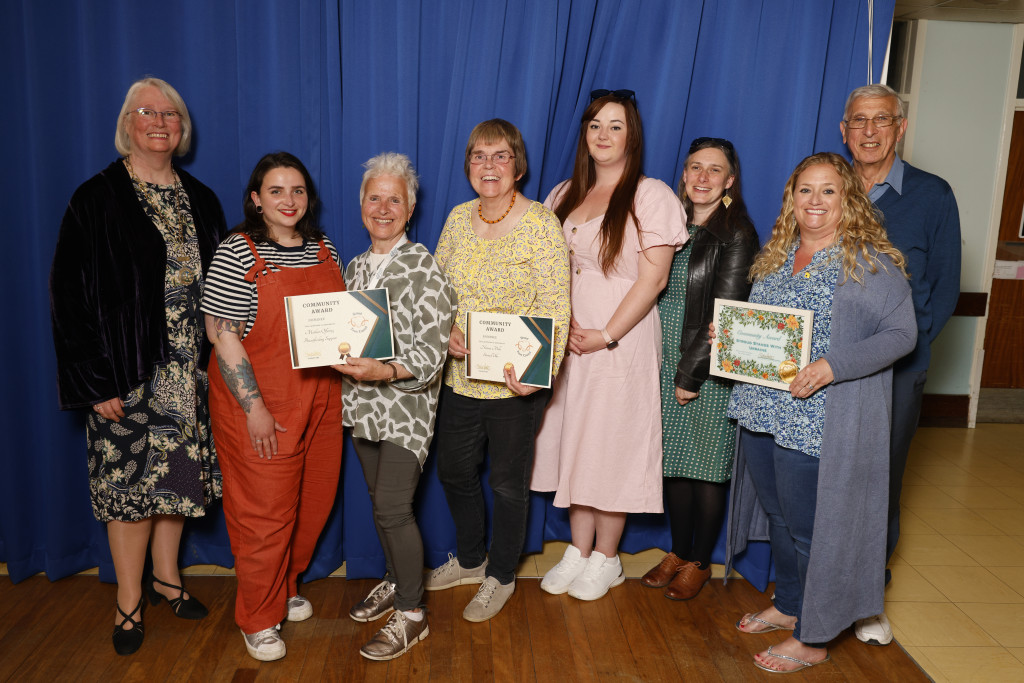 The Mayor's Community Resilience Award was awarded to NoSH (Network of Stroud Hubs). Councillor Stella Parkes paid tribute to the volunteers at Uplands, Trinity Rooms, Paganhill Community Group, Top of Town, Middle of the Hill and The Marah Trust.
"Their ceaseless efforts to improve their communities is what truly makes Stroud such a unique town and what gives the town its heart and spirit," said Councillor Parkes.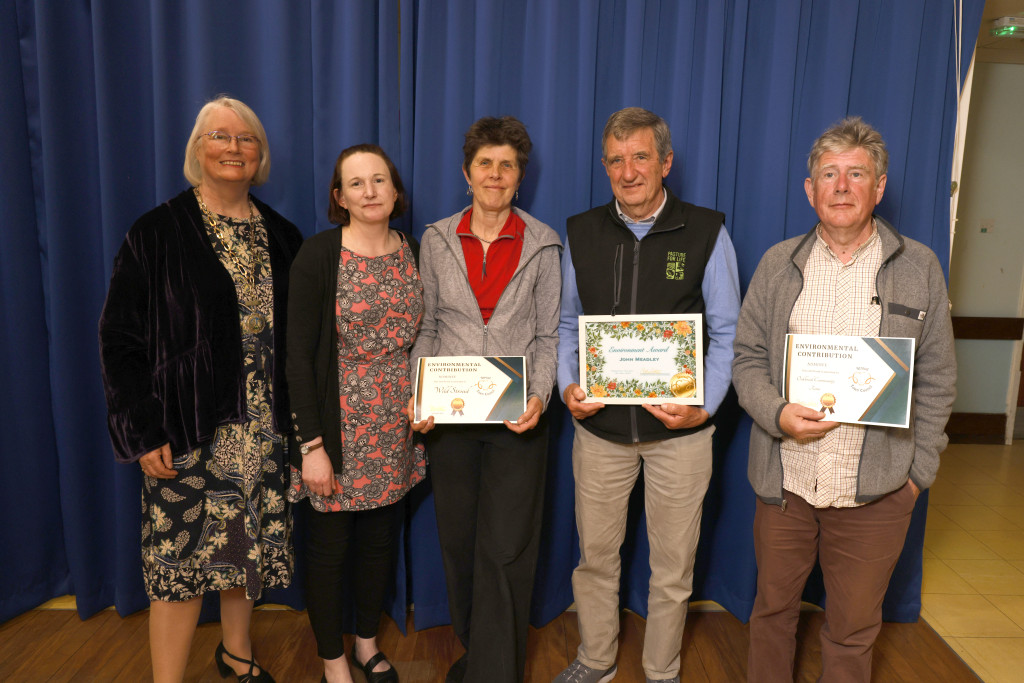 "I would like to pay tribute to all the winners and runners-up and thank them for their commitment to the community.
"The awards were part of the annual Town Meeting, which is a gathering of electors of the town.
The keynote speaker was James Jeffery, the newly elected 'Bicycle Mayor' for the district. Sheila Talwar, Principal of St Rose's, also spoke.
Young Person of the Year
Winner: Cate James-Hodges
Runners-up: Emily Boitz, Megan Land
Environment Award – for action to enhance the environment or improve awareness of sustainability issues
Winner: Dr John Meadley
Runners-up: Wild Stroud (Chloe Cox), Oakbrook Community Farm
Trader of the year
Winner: The Shambles Market
Runners-up: Chris Sparrow, manager at Curio Lounge, Loganberry
Community Award: for significant contribution to the community of Stroud
Winner: Stroud Stands with Ukraine
Runners-up: Norma Mills (UkeStroud), MOBS (Mothers Offering Breastfeeding Support)
Inclusivity and Diversity Award
Winner: Stroud Pride
Runners-up: Martin Weeks, Helena Petre, Stroud Valleys Project
Mayor's Award
Winner: Hawkwood College
Mayor's Community Resilience Award
Winners: The NoSH Network (Network of Stroud Hubs) including Uplands, Trinity Rooms, Paganhill Community Group, Top of Town, Middle of the Hill and The Marah Trust