Rugby Football Union (RFU) President His Honour Jeff Blackett and his wife Sally passed through Stroud today on his 150-mile walk spanning 15 days to raise money for the Injured Players Foundation (IPF) as part of the RFU's official 150th Anniversary celebrations.
The couple left Minchinhampton Rugby Club at 8.30am, then set off across Minchinhampton and Rodborough Commons, to Fromehall Park and then onto Painswick Rugby Club. They were joined by Vice-President Nigel Gillingham, a member of Stroud RFC, and his wife Chris where they were met by a welcoming committee.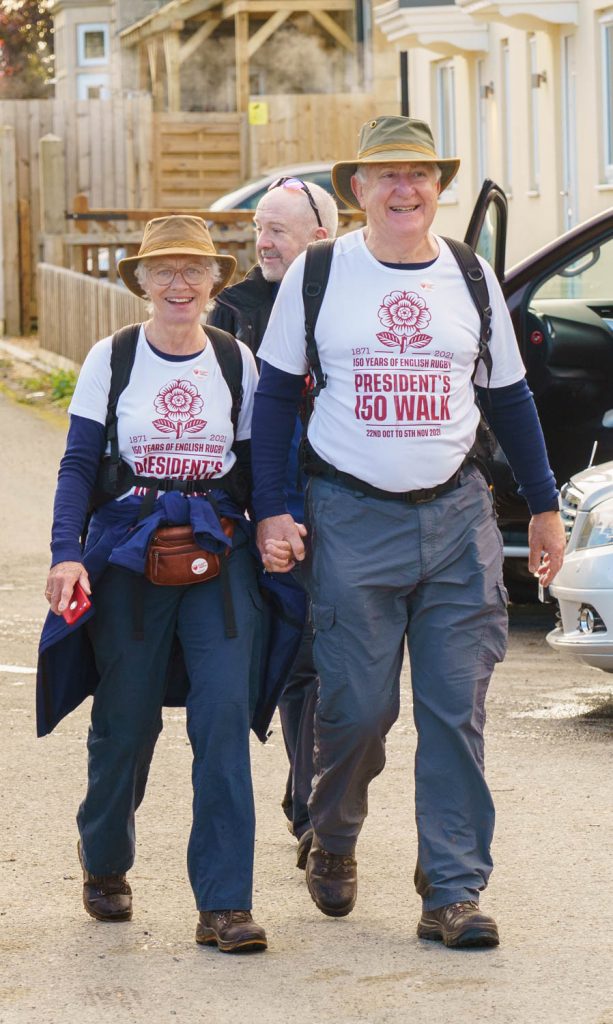 The IPF – the RFU's primary charity provides support to any rugby player who sustains a spinal cord or brain injury while training or playing the game and in addition funds vital injury prevention research to keep everyone safer on the field.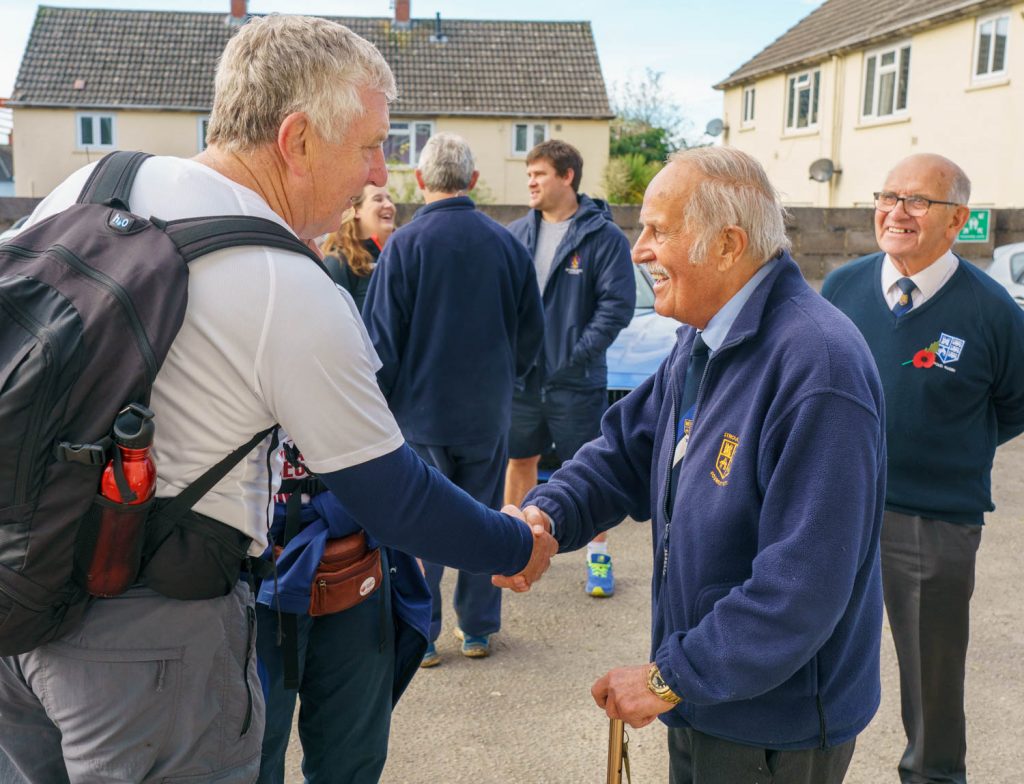 The RFU 150 Walk event will reflect Jeff's own rugby journey starting on October 22nd at his club United Services Portsmouth RFC in Hampshire and finishing at the Home of England Rugby, Twickenham Stadium, on November 5th – the eve of the first match of the Autumn Nations Series.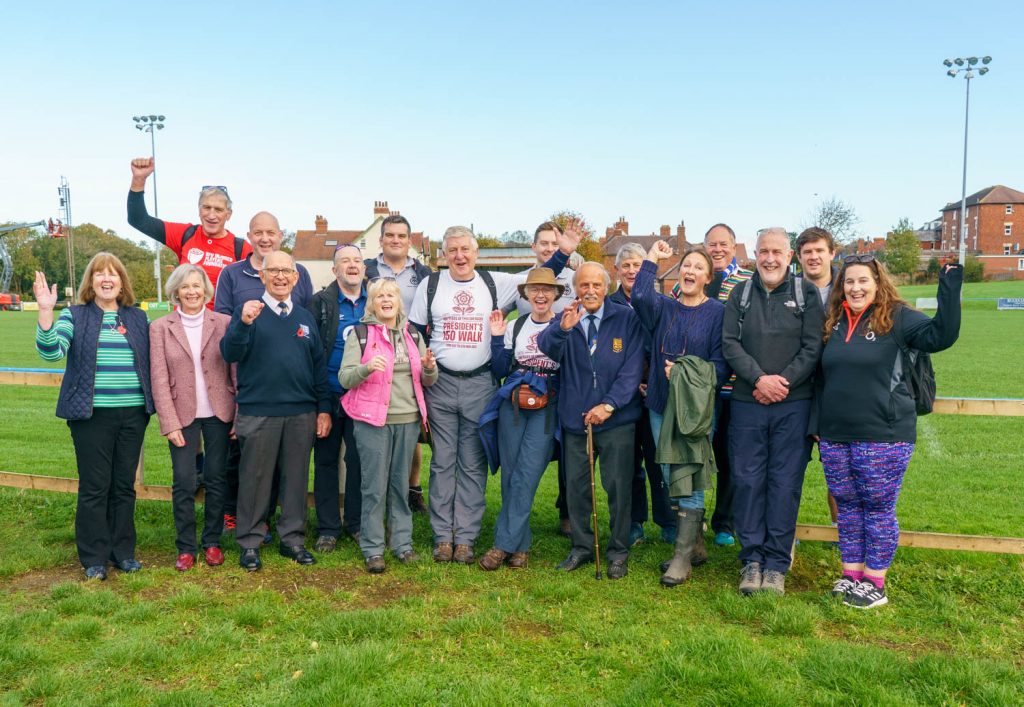 The whole event also provides the opportunity for the RFU to thank volunteers, in person on their home turf, for their hard work as clubs get back to full contact XV-a-side rugby post-pandemic. Throughout their journey Jeff and Sally will visit many rugby clubs and stop to watch adult training and local games as well as age grade sessions. Club representatives will be joining them on their walk, in support and to share local stories from across the game. Many clubs are also arranging their own RFU 150 Walk fundraising events for the benefit of the IPF.
Speaking about the walk Mr Blackett said: "While a global pandemic is not how we wanted to mark our 150th anniversary, it has given us the opportunity to not only look back at the history but also look to the future of rugby.
"It has shown the remarkable work our volunteers have done to keep their clubs and communities going. I am visiting as many clubs as possible to thank them – while taking the opportunity to raise much needed funds for the Injured Players Foundation."
For more information visit: RFU Injured Players Foundation: RFU President's 150 Walk (enthuse.com)