Stroud Library threw open its doors this morning, along with all the others around the county, as the next stage of lockdown easing kicked in.
Jane Everiss, head of Gloucestershire Libraries said: "We can't wait to welcome you back and we have invested in lots of new stock ready for you to enjoy.
"If you are visiting us, we have measures in place to keep you safe but if you can't visit us yet, our online services are still available. We can't wait to see you!"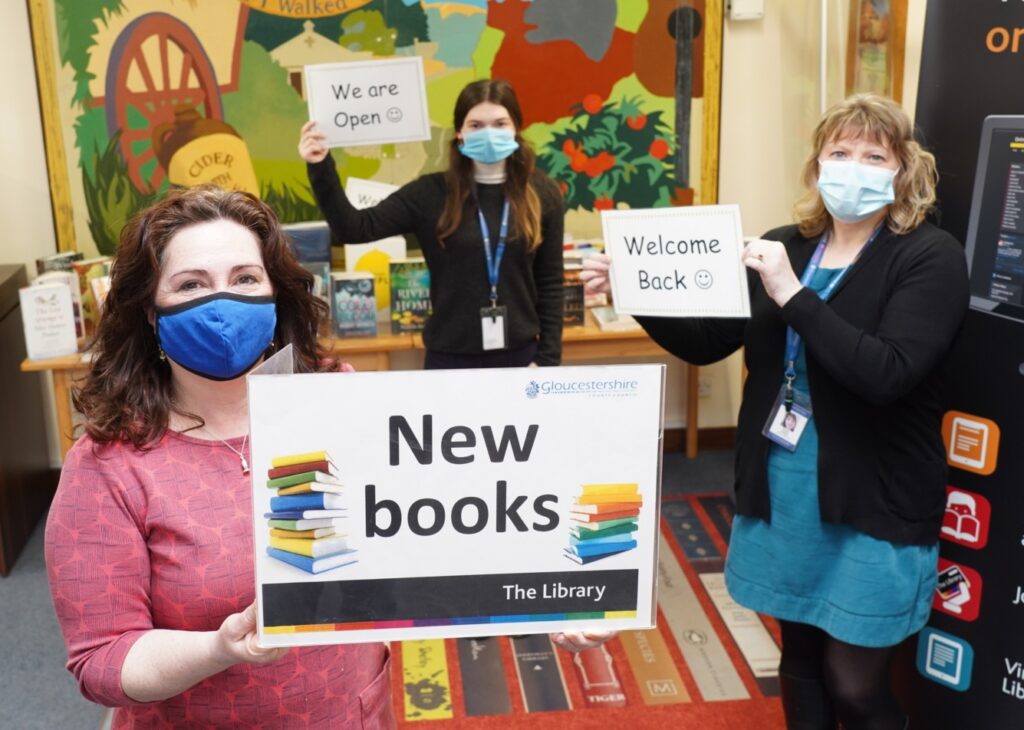 All visits will be managed with social distancing and there will be a limit to how many people can be in the library at one time. If you have any questions about libraries reopening, including how cleaning and social distancing is being managed. Customers will be asked for test and trace details and will be required to wear face coverings unless they are exempt.
Further information about opening times, including community libraries, can be found at www.gloucestershire.gov.uk/libraries.