Work by volunteers of the Cotswold Canals Trust continues apace on the section of the Thames and Severn Canal near Stroud Brewery in Brimscombe.
Alan Jones, team leader of the work, said: "Over the past 12 weeks, we have dredged the canal from the eastern blockage at Hope Mill, 1.5-metres deep, back west to well beyond the brewery, taking out some 2,000 tonnes of silt, accumulated over the past 50 or so years.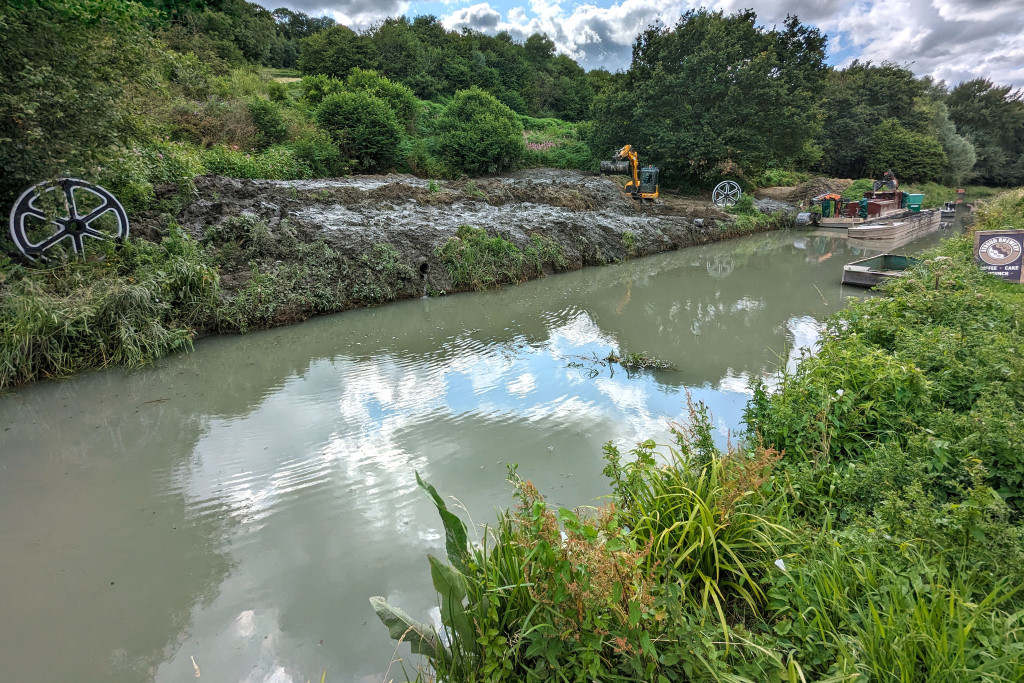 "We still have around 500 tonnes to remove from east of Bagpath bridge – the first canal bridge from the brewery – well silted! We are dumping the silt opposite the brewery, as one of only three large areas available locally to dry it out. That area is designated as a new 'winding hole' to turn boats, so a significant amount will have to be moved on locally, once dry.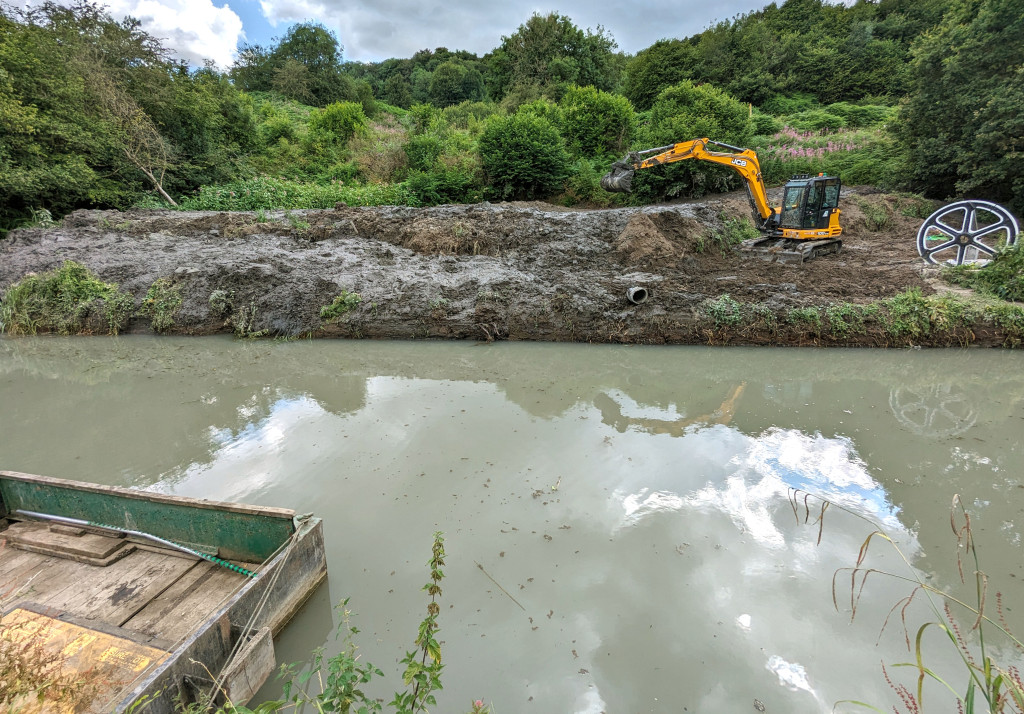 "The Trust's new work barge, Dudley, is performing very well, following its full refit last year at Wallbridge. Our new tug Kingfisher is also in use moving the silt hoppers to the offload site – both vessels are powered by old Lister diesel engines [manufactured in Dursley] -still going strong. We thank the public and our sponsors again for funding, some of which went into the vessel refurbishment.
"We are also looking to build further boat moorings in the brewery area for both narrow beam and wide beam boats. We have seen a keen interest from the brewery visitors in our work."
Pictures by Matt Bigwood