Beaudesert Park School pupil Willough Kojima is attempting to set a new Guinness World Record for the most digits of pi memorised by a 10 year old.
Willough has memorised 300 places of pi, which she originally learned to enter a school competition for Pi Day (14th March) earlier this year.
She blew away the competition at school, and maths teacher Ian Haythornthwaite was inspired to check if there was a Guinness World Record for her age group.
Currently, there is no world record for the most pi places memorized for a 10 year old. The adult world record for most places of pi is held by Rajveer Meena, who memorised 70,000 places of pi, which took him almost 10 hours to recite.
Willough successfully recited all 300 digits, while blindfolded on her first attempt. The event was hosted at Egypt Mill in Nailsworth, and watched by three independent witnesses.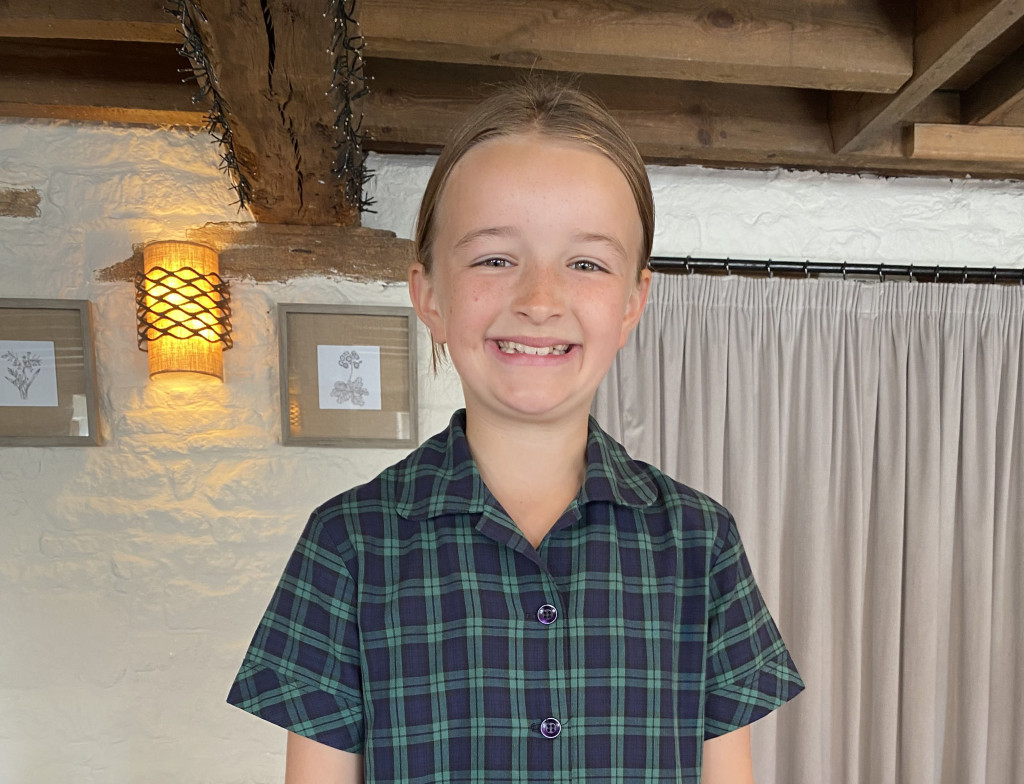 All paperwork and film evidence is now being sent to Guinness for verification.
On completion, Willough said: "I'm still a bit shaky. I was a bit scared I was going to say the wrong [numbers], but it went really well."
Her maths teacher Ian Haythornthwaite said "Willough is a pleasure to teach and such a character. She's worked really hard for this achievement and she deserves every bit of the world record title."
For more information about Beaudesert Park School please call 01453 832072 or visit https://beaudesert.gloucs.sch.uk/