Take a selfie with a kingfisher. The Kingfisher Trail is a leisure trail around the Cotswolds featuring giant artist-designed kingfisher sculptures. One kingfisher has roosted at the Lockkeepers Café in Wallbridge in Stroud, and another is on the green in Stonehouse, with more flying to the area soon. There's more information at https://www.kingfishertrail.org/ 
Enjoy a picnic. There are a number of great picnic spots with plenty of grass along the canal corridor, including Wallbridge (near the double roundabout in Stroud), at Queen Elizabeth II playing field (near Sainsbury's) and at Ocean (behind the Stonehouse Court Hotel). You could treat yourself to lunch or a takeaway drink at one of the many cafes along the canal route – there are plenty to choose from including Stroud Brewery, the Bowbridge Arms, the Felt Café, Kitsch café bar, Stonehouse Court Hotel's canalside takeaway, the Falafel Pod – and many more in Stroud and Stonehouse.
Take a walk. There are miles of canal towpath to explore, most of which is flat and accessible. There are four downloadable Walking and Cycling trails that will take you to areas close to the canal, as well as some that will introduce you to areas further from the towpath. The themed maps have been developed in partnership with Gloucestershire Community Rail Partnership linking the canal corridor to sustainable transport and active travel.
Ride your bike. The flat traffic free towpaths are ideal for family bike rides. Read the Canal and River Trust's Towpath Code before you set out, and be mindful of other towpath users.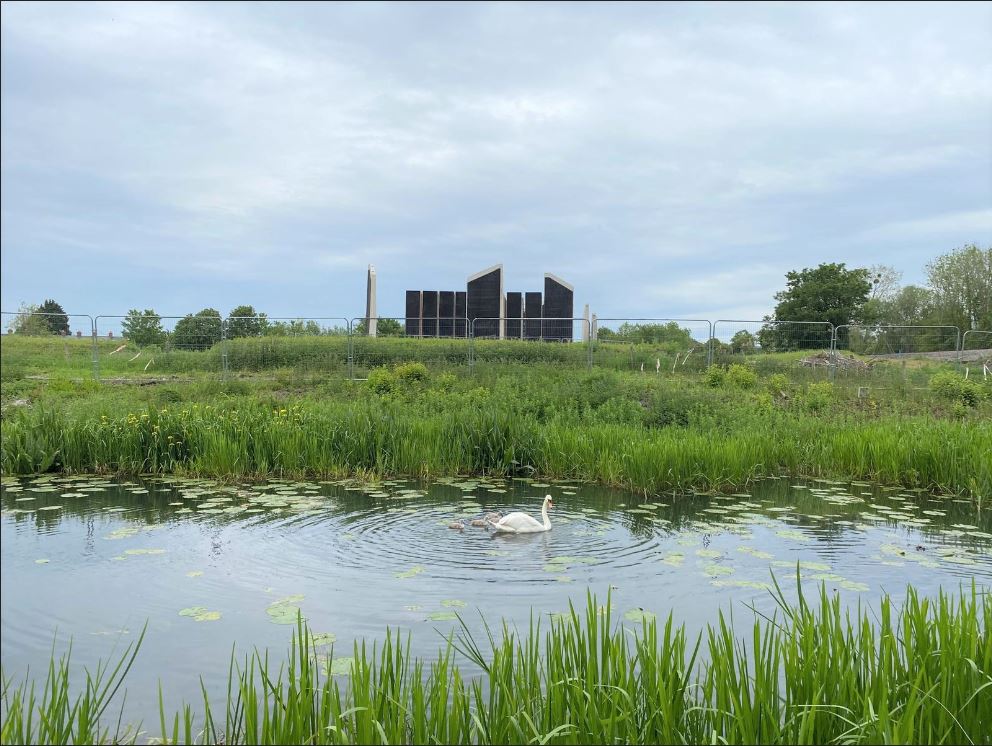 Follow a Food and Farm trail. Will you take the Nutshell Trail, Vineyard Trail, Alpaca Trail or Ice cream Trail? Each walk is circular, and starts at either Stroud or Stonehouse train stations.
Spot a swan. There are lots of resident swans along the canal, one swan family with a brood of cygnets can often be seen around Ocean.
See what a railway bridge looks like before its installed. Network Rail will be replacing the existing (very small) bridge at Ocean later this year with one large enough to enable boats to pass through. The new bridge has been cast onsite and the monolithic pieces can be spotted from the towpath if you walk through the tunnel at Ocean.
Become a wildlife ecologist with our downloadable Wildlife ID booklet. It's full of interesting facts so you can learn more about our local species, and has space for you to record the animals, plants and field signs you see.
Visit an art exhibition. There's one by local artists' collective OK Let's Create Stuff on display at Stroud and Stonehouse train stations, and a community exhibition of people's art, poems and thoughts about the canal displayed on the Cotswold Canals Connected canal side notice boards.
Walk through an interactive sound & light bridge. When you walk through Haywards Bridge (under Horsetrough roundabout near Ryeford) you'll set off an interactive light and sound display created by sound and light artist Jack Wimperis and Miniature Museum. Watch out for the shark on the wall.
Listen to canal tales. Audio post has been installed using canal artefacts at Blunder Lock and Ocean by Miniature Museum.
Share your canal trail experiences on the interactive Cotswold Canals Connected community map. Use the map for inspiration, or share your photos and video to inspire others. The map means the canal and canal-based activities are available to people that can't be there in person, including those who are still shielding.
And if it's raining? If the weather takes a turn for the worse you can always watch the comings and goings along four canal routes on a canal webcam.
Many of the activities were part of the May `slow canal trail' to celebrate the beginning of the final stage of canal restoration which will connect the Stroudwater canal to the national inland waterways network.
Follow Cotswold Canals Connected on social media, or by regularly checking the website to keep up to date with what's happening along the canal.