Cheltenham Saracens 4 Shortwood 3 – UHL Hellenic League
Former Shortwood United player Josh Beadle returned to haunt his old club as his last-minute howitzer handed his new club Cheltenham Saracens the points, writes Jim Cunneen.
Shortwood were forced to play outfield player Lewis Fogg in goal for the second-half as Dan Brabham felt unwell at the break.
Earlier, Matty Blythe's Shortwood opened the scoring from the spot – Luke Soule sending Wright the wrong way from the penalty spot after Ben Tunnicliff had been brought down on seven minutes.
Saracens netted parity with a goal of contention just eight minutes later.
Wood keeper Brabham was unceremoniously pulled to the floor and the ball drifted over the line.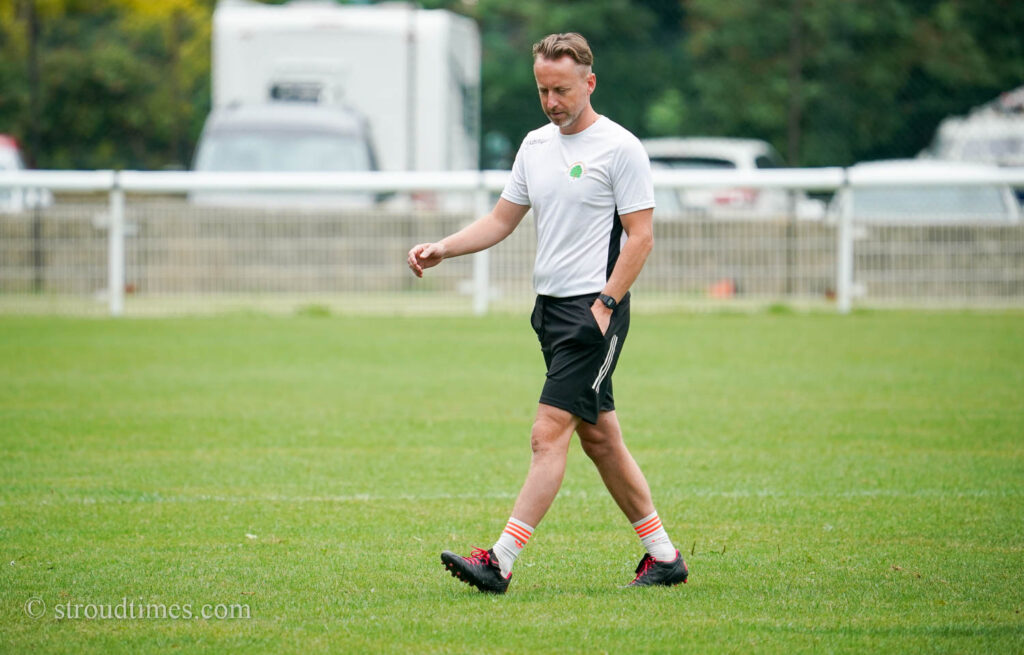 Saracens took the lead after 38 minutes from another corner.  Hitchman heading home with Brabham unable to get to the ball. The lead only lasted two minutes. Bowles excellent through ball found Soule who ran on and shot past the advancing Wright.
The game ebbed and flowed before Wood took the lead after 76 minutes. Hot-shot Soule who turned his defender, held off another challenge and fired past Wright into the bottom corner.
It was end-to-end. Bryan hit the top of the Wood bar before Hitchman headed the equaliser from close range with 4 minutes to go.
A draw would have been the right result, but with less than a minute to go, Beadle thrashed an unstoppable shot into the top corner to push Saracens up to second in the table.
Cheltenham Saracens: Wright, Parker, Duncan. Whelan, Hoskins, Hitchman, Bryan, Daubney, Dobbins, Beadle, Mattock
Subs: Finch, Stokes, Soule, Ibidapo, Woods
Shortwood: Brabham (Porter 45), Peyton, Barrett, Tryner, Tunnicliff, Fogg, Bowles, Byrnes, Soule, Harper – Emerson (Payne 57) Hobbs (Phin 40) 
Subs: Nowell, Lewis