Stroud Times asked key members of the business community how they see 2023 panning out.
Hugh Phillimore, volunteer director, Stroud Sub Rooms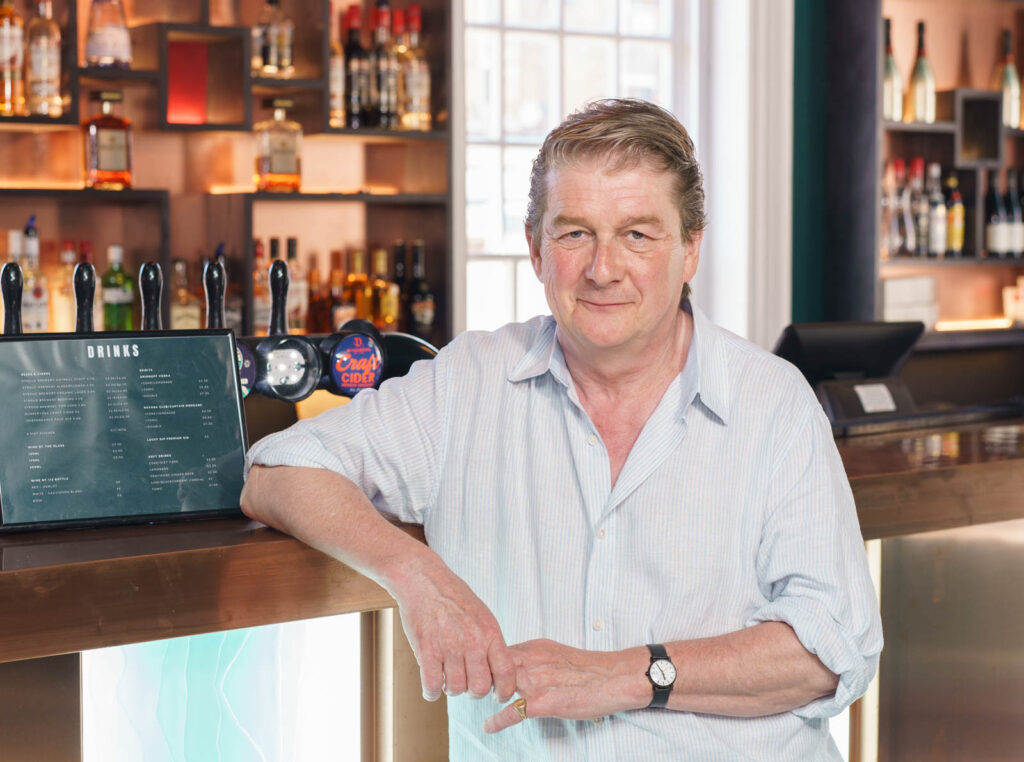 "Here at the Subs we've just had our most successful ever Pantomime season ever with more than 4,500 tickets sold.
"On the back of this I'm feeling relatively optimistic as ticket sales on our 2023 shows have remained strong through the holiday period. I'm hoping that we've got a wide enough range of events – something for everyone – to keep our customers interested.
"As ever our shows are designed to appeal to a cross-section of ages with this month's bluesy Paul Jones & Dave Kelly and The John Martyn Project to comedy with Gary Delaney, top UK Hip Hop with Jhest, along with great films, spoken word and well-known artists from Roachford to The Blockheads, Hayseed Dixie and The Peatbog Faeries.
"Keeping ticket prices as competitive as possible will be very important along with offering our very good value pre-show dinners from £10 per head. The Subs isn't 100% self-funding yet but we're making good progress with lots of support from the people of Stroud and the surrounding areas. In difficult times people still need entertainment – we just need to make sure we're providing good options at the right price."
Jamie Dyer, manager, The Stroud Property Centre
While the Stroud district attracts buyers because of its vibrant culture and picturesque location, the town is also renowned for its wide selection of homes – from traditional Cotswold stone cottages and Victorian townhouses to newly developed apartments with spectacular canalside views.
Commenting on the property market within the area, Jamie Dyer, senior branch manager at The Property Centre in Stroud said: "The days of properties selling in a few hours with excess bids are gone. We are now entering a new year with a different yet stable property market.
"In my experience, when the market re-adjusts it can take up to six months to settle. I'm beginning to sense a much-needed air of confidence and optimism – the doom and gloom that has been so pervasive lately seems to be lifting.
"Here at The Property Centre in Stroud, we are still receiving a high number of enquiries from buyers looking to move to the area in 2023 due to the wide variety of properties located here, as well as the excellent schools, commuter links and job opportunities."
Tony Davey, Stroud and District Chamber of Trade and Commerce chairman
"The new years set to be a mixture of excellent opportunities and challenges, the latter fuelled by some current uncertainty.
"For our high streets, 2022 has seen yet more chains fall, strikes,
unprecedented rising energy costs and cost of living issues – which fuel
a drop in consumer confidence and made for a challenging trading
landscape.
"The continuing challenges that Internet sales have in delivering to
customers and in delivering quality is driving more to our high streets
and local businesses, where prices are increasingly comparable and
quality far more assured. 2022 brought business closures, but we are
seeing new businesses establishing too.
"The death of our high streets is an unimaginative (and inaccurate) narrative, however we are seeing them evolve; this is good as this must happen to survive, and local businesses are far more responsive to change than large chains.
"For hospitality there remains some uncertainty as we head into the early
months of 2023. However, we are seeing signs of a strong holiday season
ahead, with more locals looking to stay local and predictions of strong
Staycation opportunities. The Stroud District is perfectly positioned
for this and our businesses will be bolstered as a result."
Mark Dransfield, CE0, Dransfield Properties
"Our need for products and services is everchanging but the drive to interact with people and experience social landscapes is consistent, if not more important to people than ever.
"Five Valleys is fast becoming a central meeting point within the town rather than a place to pass through.
"We have a thriving market here boasting a great selection of artisan traders and a strong eating out offer sitting alongside VUE cinema and Stroud Bowl makingthe centre a popular choice for families, couples, friends and all other parts of the community to come together.
"The future certainly is bright for this part of Stroud if the local community continue to champion and support their local retail, hospitality and leisure businesses.
"With the cost of living squeeze set to continue its more important than ever to travel less and enjoy what's on the doorstep be that medical facilities, a place to enjoy leisure time or businesses to purchase essential goods from.
"This will ultimately determine the future of these amenities."
Clare Honeyfield, Made in Stroud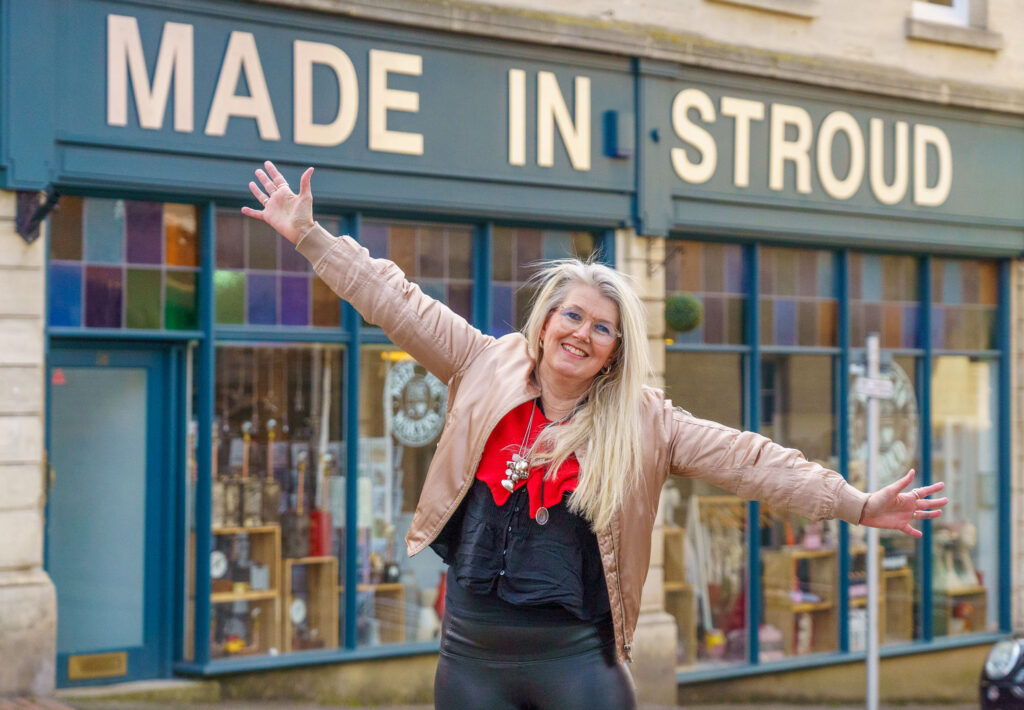 "I don't feel there's anything original I can add to the economic discourse that hasn't already been written by independent and thoughtful commentators nationally.
"As an entrepreneur and coach, I'm increasingly drawn by what Tony Robbins refers to as "creating our own economy", especially in times like this, often referred to as "economic winter".
"Often described as a "spiritual experience" funning a business is certainly a personal growth opportunity. If there's an area of our life we have neglected or we have failed to address, hard times for a business owner will shine a light on that. That's what I find so valuable about working with mentors, teachers and coaches and what I love about coaching. Changing outcomes.
"As we are all consumers, where we spend our own hard-earned cash is an interesting focus. Keeping money circulating in the local economy, buying quality, ditching online "trashion" purchases (always so alluring and inevitably disappointing) shopping local,buying quality, charity shopping, donating, skill swapping, clothes swaps and frequenting The Long Table could all be great habits to adopt this year.
"Whatever the economy, can we do any worse than to live within our values, work on our skills and talents, and share our gifts with the world? I think not."
Dr Simon Opher, Prospective Labour parliamentary candidate for Stroud
"How will the economy change in 2023? It seems from the OBR figures that inflation is going to drop sharply, but that there may well be a few quarters of recession and interest rates may well stay high for the rest of the year, which will hold back growth.
This is, of course, unless we have any further cataclysmic political events like the Liz Truss mini budget to push our economy further into recession. We will still be trailing behind our G7 colleagues in terms of growth and productivity. I do see the faintest glimmer of hope although there is also the fear that in April our protection against increased energy costs will cease and many business and local people will find the bills crippling.
"I do believe that we need a rapid change of focus so that we can establish sustained growth through investment in sustainable technologies that will bring down the cost of energy, help hard working families and enable businesses to become more profitable.
"The future could be bright, but we need to make the right choices, now, to both improve the cost of living crisis and help to protect our environment and climate further. We can then look forward to a greener, more prosperous future."