Years of dedication and work by Cotswold Canals Trust's volunteers has been recognised by the presentation of the Queen's Award for Voluntary Service.
In a ceremony near Stonehouse Court Hotel this morning, Lord-Lieutenant of Gloucestershire, Edward Gillespie OBE, presented the award to Chair of Trustees, Jim White.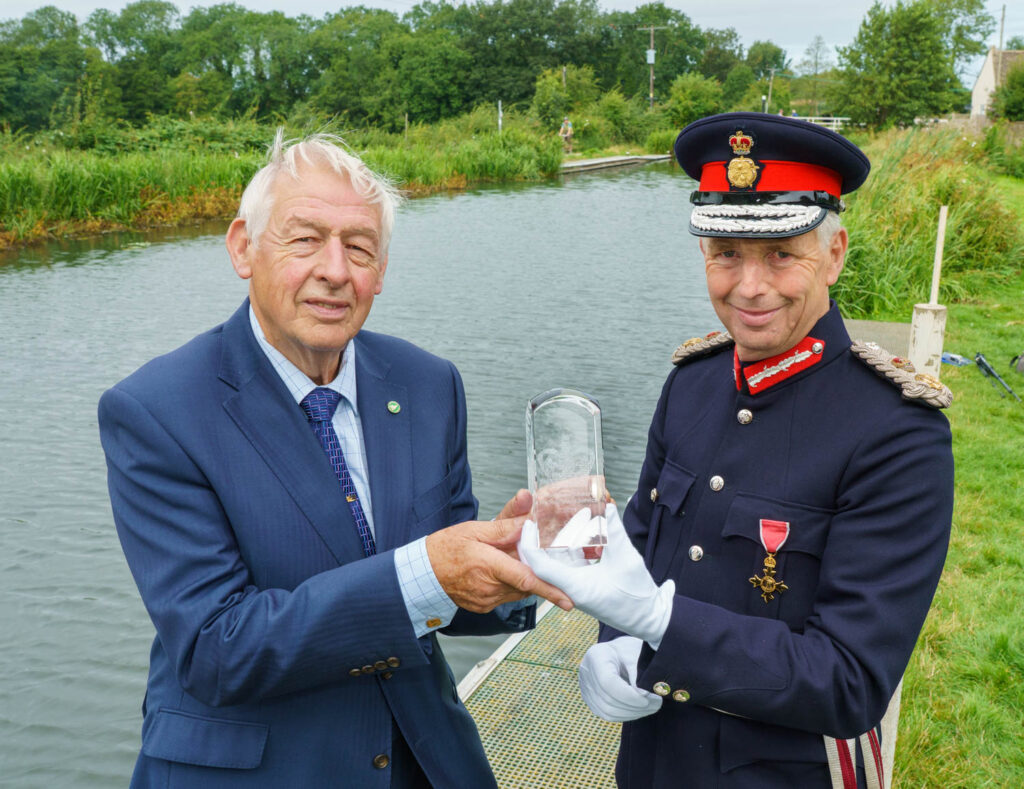 The volunteers keep the towpaths and waterways clear which are enjoyed by over 250,000 people each year, Maintenance is provided in an environmentally friendly way whilst meeting obligations of restoring Heritage structures.
The Lord-Lieutenant said: "I am absolutely thrilled for the Cotswold Canal Trust to be a recipient of the coveted Queen's Award for Voluntary Service.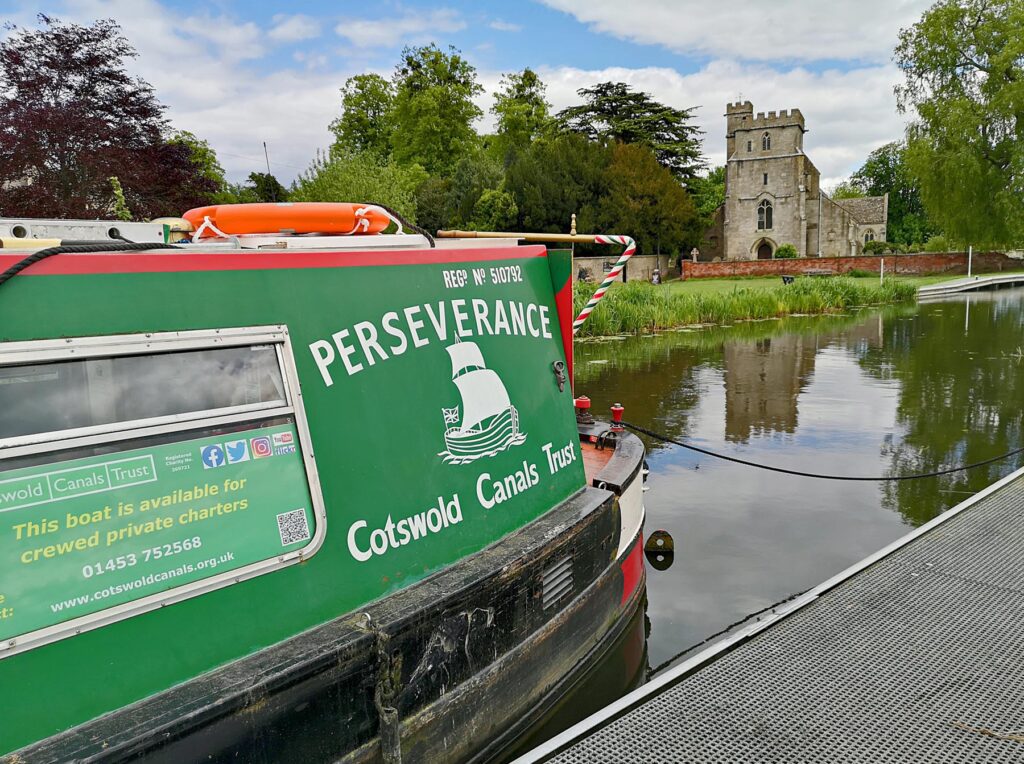 "This is a massive accolade for the immense contribution that volunteers make to this amazing organisation that has transformed our landscape. It also represents the benefit that volunteering brings to the quality of life to so many people. Very many congratulations. I have no doubt their example will be an inspiration to others."
Two volunteers from The Cotswold Canals Trust will attend a garden party at Buckingham Palace in May 2022 (depending on restrictions at the time), along with other recipients of this year's award. Next year will also mark the 50th anniversary of the trust's voluntary activity.
Jim White, Chair of Trustees, said: "Our canal restoration project is complex and yet so brilliant. Having the trust and support of so many volunteers helps us to create beautiful spaces for communities, improve the environment and celebrate the industrial heritage of Gloucestershire.
"This award is a testament to the decades of volunteer-led activity that has gone before us and will continue long into the future. I would like to congratulate all recipients of this most prestigious award and express how humbled we are to stand amongst them all."