Stroud Farmers' Market Manager Kardien 'Gerb' Gerbrands has poured cold water on the current fresh produce shortage sweeping across the country.
Asda and Morrisons are putting limits on purchases of some fruit and vegetables as supermarkets face shortages of fresh produce.
And Asda said it was capping sales of items such as tomatoes, peppers and lettuce at three each per customer.
Morrisons said limits of two on products like cucumbers would be introduced at stores this week, but Tesco, Sainsbury's, Lidl, Aldi, Waitrose and Marks & Spencer currently do not have limits in place.
However, Gerb insists shoppers should simply consider the seasons when choosing what to eat: "In response to the stories in the media about shortages of certain foods due to the climatic conditions in Southern Europe and North Africa a farmers' market organiser might ask, produce from abroad? What's that then?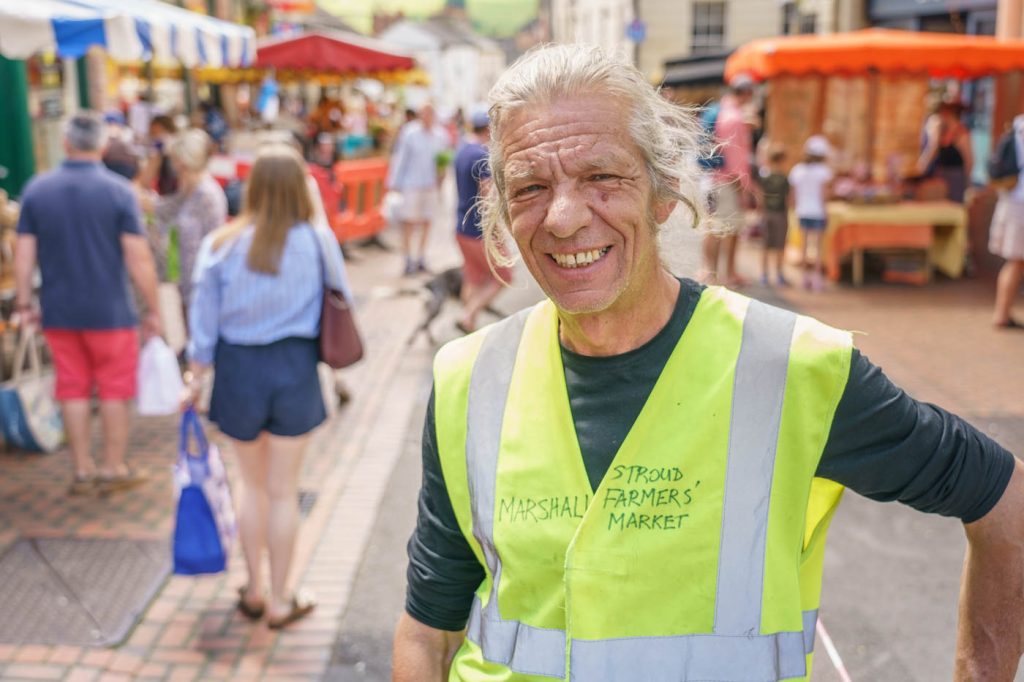 "We only eat with the seasons as they are here in the UK. Currently we are obviously already doing without peppers and raspberries, although we are blessed to have tunnel grown salad leaves every week, and we should have the first tunnel tomatoes soon.
"When you eat according to the seasons, according to what is being grown in your region, you become used to things going in and out of season. You embrace the change in your diet and look forward to the time when your favourite things become available. People like us get well over excited about the five weeks of cherries in the summer, or the month of asparagus in the spring.
"And yes, all these things are weather dependent. Currently, as mentioned by the NFU in the news, what is on offer at farmers' markets has been affected by the very intense bit of cold weather we had in December, which caught the growers and the cauliflowers by surprise. But these weather events happen every year, and at different times of the year and in completely different ways from one year to the next.
"When you stop longing for what isn't currently available and embrace what is available life is a lot easier! Yes there will be times of the year when there are no berries, and times when a certain crop has done badly, but these things are normal. What isn't normal is making something seem dramatic in the news when it really isn't a big thing at all. We have so much. Too much! Let's enjoy having a bit less."