Heaving with culture, but not people (if you choose the right spots) Stratford-upon-Avon can win over the toughest audience, writes Simon Hacker.
The last time I was in Stratford I saw Julius Caesar. However, as my younger travelling companions point out, the Romans have left and it's now more of a destination for fun-starved tourists than marauding invaders with sophisticated underfloor heating systems. All the same, it doesn't take much of a squint as you trundle from Cirencester up the Fosse Way to imagine getting there by sandal. Even by car, we flagged in the shocking summer heat, so by the time Bourton-on-the-Water loomed into view it was grasped as an opportunity to hydrate.
Bourton, in this context, serves as an acclimatisation unit for the experience of Stratford. At the time of our visit, you queued to park, you queued for ice cream and took it on faith that the central area populated by half of Birmingham contains a renowned paddling stream. Eventually, we got to it and it is, to be fair, deserving of religious adulation; a literal soul refresher for the final push.
The other half of Birmingham was probably not in Stratford when we nudged through the traffic to make our way over the gleaming River Avon that bisects the town. But 130,000 people live here and it's possible there's a bylaw that insists they'll be shot if they don't jam-pack the Avon's banks dawn till dusk. However, it's easy for journalists to make glib assumptions about travel destinations before they've had a proper look. A few years back, a Sunday Times reporter, obviously driving by at speed, said Wotton-under-Edge was 'dusty' and had 'a distinctly 50s vibe.' He's not been seen since, so in case I find the need to return here, I vow to head directly north, for the Stratford Manor Hotel, and the promise of a proper recharge, before visiting in a more objective state of mind.
No implied offence to the tourist board, but Stratford Manor, which is part of the prestigious Q Hotels group, is two miles outside the town, lazing in 21 acres of its own social distance, just off the snaking A439 Warwick Road. On paper at least, it looks like an enticing escape from any potentially maddening crowd. Which indeed it is. Whoever built the hotel knew there's grace in space. From the main entrance's sweeping drive through to the grand lobby and reception and the lavish connecting spaces, this is a hotel that immediately offers a sense of tastefully decorated calm. The Shakespeare restaurant, named after some local writer, is equally relaxing for its open-plan largesse.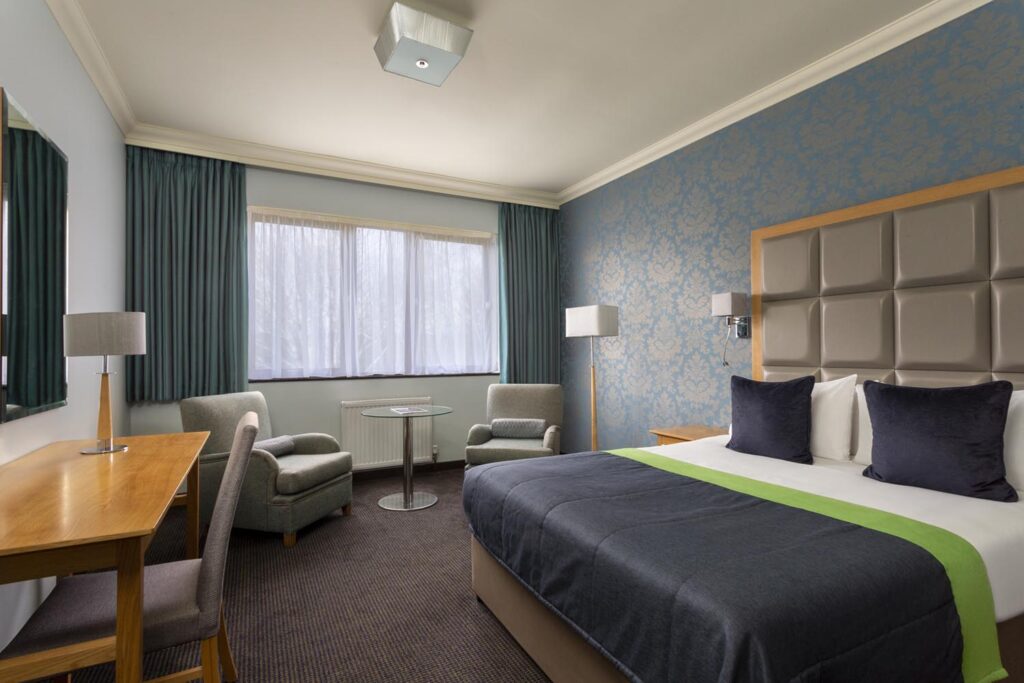 The rooms are, well, roomy and there are acres to escape into for any post-dinner exertion, an activity I'd recommend, given that the extensive and impressive dinner menu might have you wishing you'd packed elasticated trousers. There's also a Spa and a decent-sized swimming pool, as well as steam rooms, sauna, gym and treatment rooms. It's exercise enough just seeing where they are.
Aside from the name of its restaurant, this hotel, part of the Q group, eschews the Tudor riff that inevitably dictates much of the 78 B&Bs and guest houses back in town. As I would find the next day, old Bill has become a promotional cash cow enthusiastically milked: there's a Pen and Parchment, A Twelfth Night (not sure if that's a free offer after the first eleven) a few Hathaways and Midsummers and even a Juliet, which scandalously appears to have no balcony. As yet no one's opened an All's Well That Ends Well, which seems tragic, though the lack of a Macbeth Motel is understandable.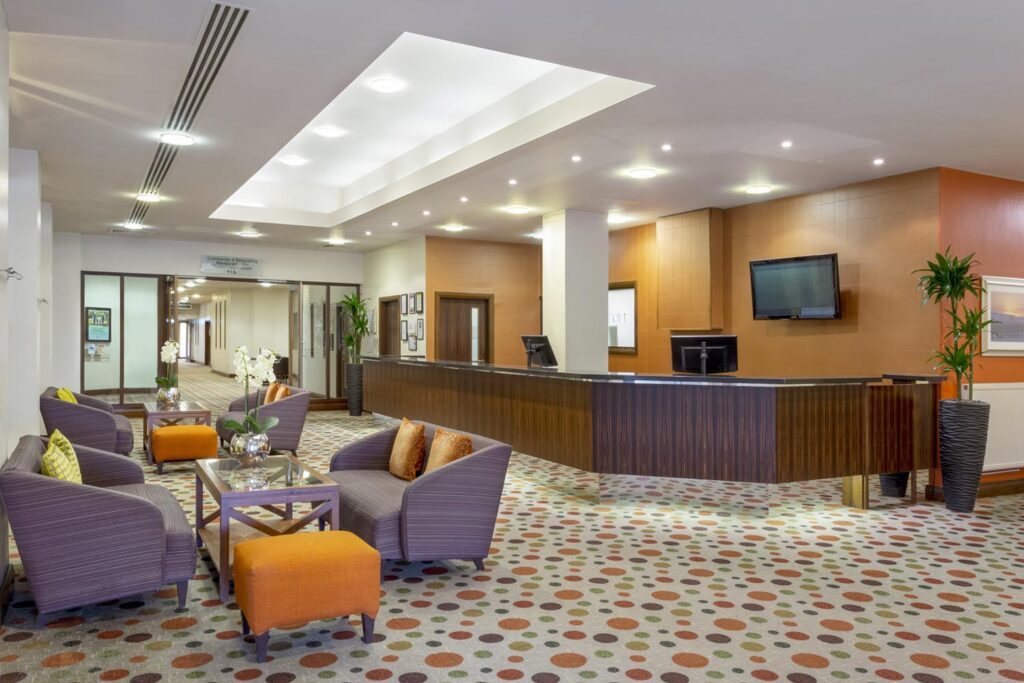 I wonder if Stratford's missing a trick here though because, aside from its obvious alumnus, it's arguably one of England's most architecturally blessed towns, a half-timbered, wattle-and-daub delight, where pubs and restaurants jostle to dazzle for their antiquity. And while so many historical towns can feel preserved in aspic, it has a vibrant retail centre and, despite this understandable fixation with the bard, more than a little contemporary edge. Put simply, there's far too much to see and do here in a weekend, let alone a pitstop 24-hour slot.
Time-constrained as we are though, I'd of course recommend the Royal Shakespeare Company (which at the time of writing remained closed with the promise of The Winter's Tale and The Comedy of Errors in the wings), followed by a spot of boating on the river (larger tour boats priced at £22 for a family of five or row-your-own alternatives for £14). For a picnic in a park that's central, try the picturesque (and thankfully overlooked by the throng) green apron that conjoins the town centre with the stately Holy Trinity Church. It's here that old WS lies, hopefully unspinning, for the endless travelogues on his home town.
More information
The writer was a guest of Q Hotels Group. Rooms are available from £64 per night. Booking direct via stratfordmanor.co.uk offers a 20 per cent discount on selected packages.