ON the hottest day of the season to date, 72-year-old Phil Barry carried his bat to finish unbeaten on 109 for Eastcombe 2nds, writes Steve Hill.
It was the opener's first century for the club he joined 12 summers ago, and helped pave the way for a 111-run home victory against Frampton-on-Severn 3rds in Division Two of the Martin Berrill Stroud & District League.
Eastcombe totalled 265-4 from their 40 before Frampton were restricted to 154-8 in reply.
Phil gave only one difficult chance, in the 60s, a top edge flying towards the boundary where a fielder managed to get a hand on the ball, before he settled back down and worked his way towards reaching three figures.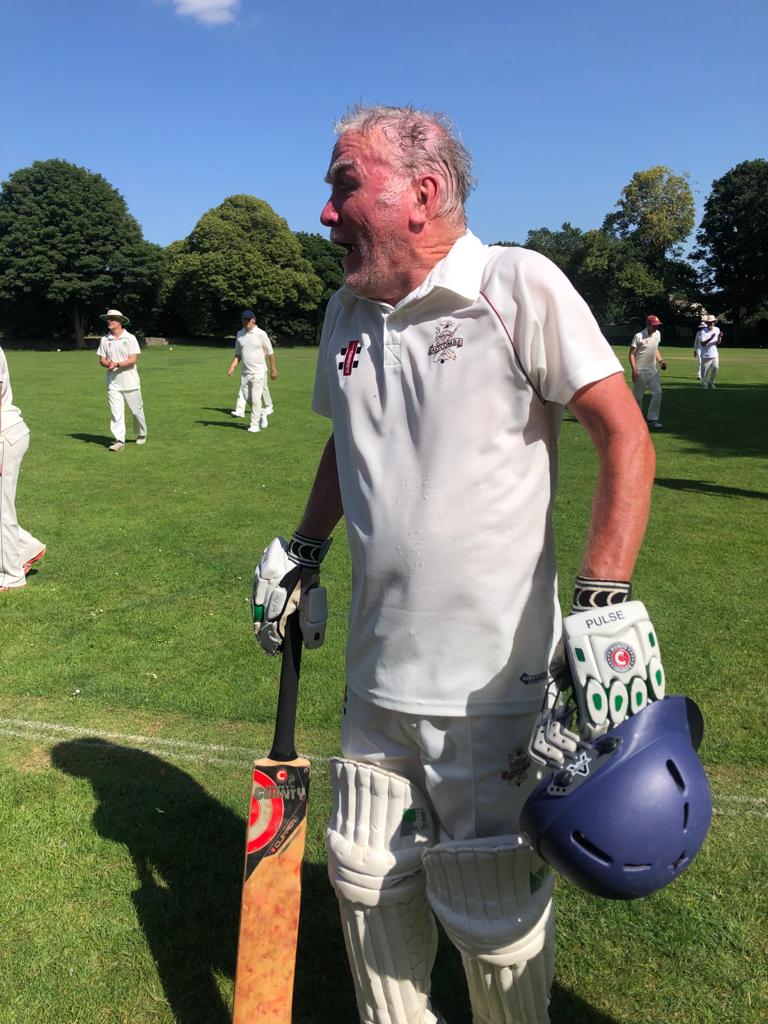 He said: "I don't have the power that I used to have, it's almost all flicks and nudges these days, and it definitely helped that we play on a small ground!"
Phil, who was rewarded for his efforts by being able to field in the shade for much of Frampton's reply, estimates that it's the sixth ton of a career that included a break of somewhere between 25 and 30 years away from cricket.
Phil, who is Eastcombe's safeguarding officer, said: "Life takes over, doesn't it? That's the only regret I have, going so long without playing.
"I joined the club when they were short for a Saturday match and it's been great, they're a really good bunch, very social, and we have a lot of fun."
Reaching his century caps Phil's best season in a while. He added: "I've batted quite a lot at five and six, and most of the time it means you have to have a bit of a go.
"You get your head down a bit more when you open and that's may be helped me because it's been going well this year. Hopefully, I've got a couple more seasons left in me."
The last word goes to captain James Crowest who said: "We're a bit worried we're going to lose Phil next week to the first team!"