One of the contributions lockdown has made to society at large is a deeper appreciation of the landscapes that surround us – whatever else may have made life difficult, it has been possible, at least, to go out into nature, or walk new parts of the urban landscape, and experience them afresh, and in more minute detail than before. 
This month, Lizzie Walton and Kel Portman (of Walking the Land) will be celebrating reconnections with the land by curating Ground Works at Three Storeys in Nailsworth. Ground Works, which begins on June 17th, will feature two exhibitions, EarthBound and Landlinks, as well as several walks, talks and performances.
"The exhibitions and events aim to examine our collective response to landscape and place, how we react to exterior spaces and the impact of our changing environment," says Lizzie Walton. "Through engagement with various art media, practises and approaches, we wish to encourage discussion and observation between artists and community."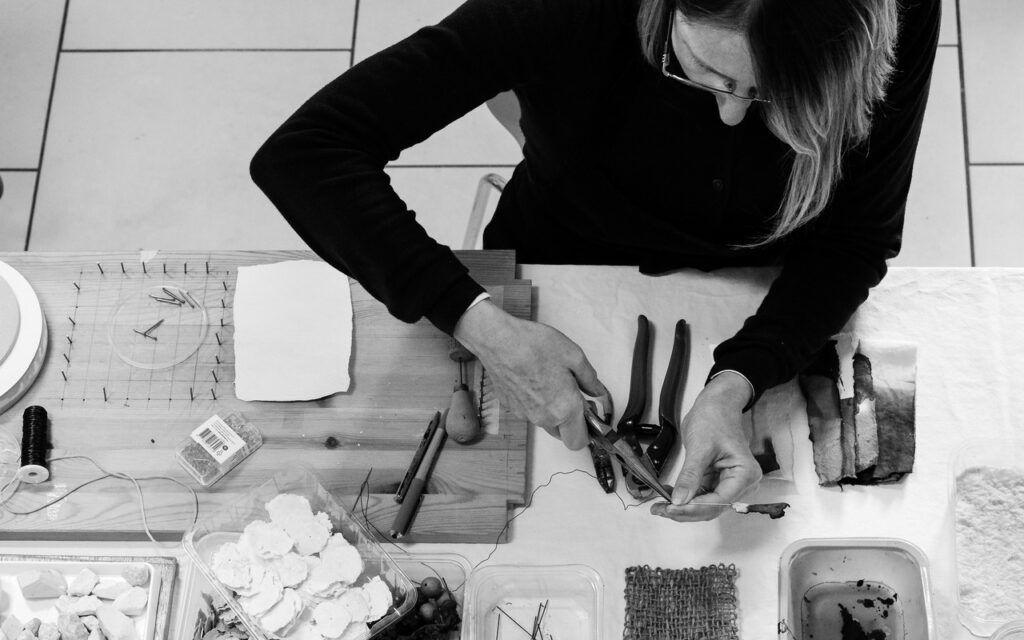 EarthBound features new works by Artist/papermaker Jane Ponsford and ceramicist/curator Kim Norton. Their unique collaboration resulted in unexpected responses to their local landscapes, and visitors to the exhibition can meet the artists on the weekend of June 26th and 27th. There will also be an illustrated talk given by both artists on June 26th.
Landlinks presents work made by over 20 walking artists and was synchronised to take place over several continents. Artists responded to a 'time/distance walking script' – adhering to various 'prompts' that governed their progress and choices, forcing them to let go of the desire to find the definitive subject and to leave that choice to chance. There will be films, 2D & 3D work on display.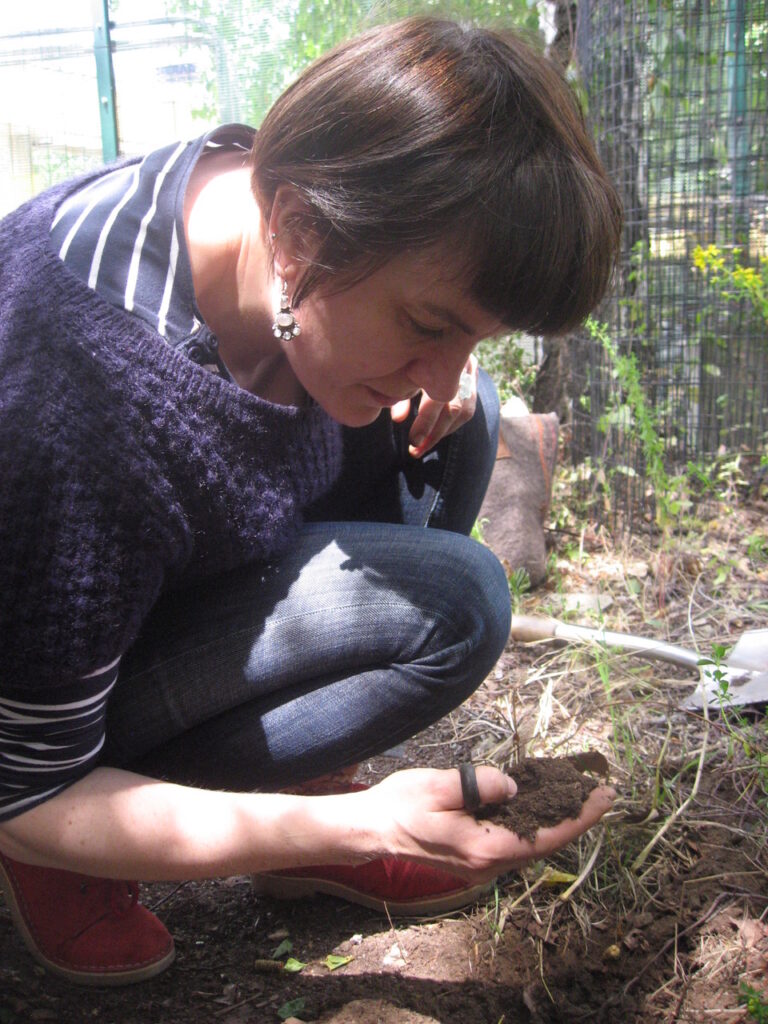 On June 24th, writer, arborist, forester, environmental campaigner and naturalist Robin Walters will be speaking – "expect an evening of lively conversation and sharing of ideas," says Kel Portman.
On Friday, June 25th, poet Adam Horovitz and fiddle player Becky Dellow will bring back their show, The Apple's Rounded World, a non-stop lyrical guide to the Slad valley created for the Laurie Lee centenary. The show features poetry and prose from the Slad Valley written by Laurie Lee and Frank Mansell, Adam Horovitz and his poet parents Frances and Michael, and covers nearly every decade from 1914 onwards. Woven in among the poetry and prose are English folk tunes, many of which would have been played by Laurie Lee, alongside Becky's grandfather.
The exhibitions and events take place between June 17th and 27th at Three Storeys on the Bristol Old Road in Nailsworth. The exhibitions are open daily between 10am and 4pm. For tickets and prices and more information on all the events taking place, visit www.Groundworks.org.uk