Superfan and journalist Simon Hacker takes a look at Forest Green's year in EFL League One.
A rout, a retreat, call it what you like. Relegation is another word, if you insist.
But after the final leg of the Oxbridge test for FGR tallied an aggregate five goals in our net and none in theirs, it's likely most fans accepted Saturday's 2-0 loss as purely academic. And with the R word a fact some accepted aeons ago, once they'd departed on the hard road home from Cambridge, they'd gone beyond caring.
Actually, that's unfair. Because if there's a true test of fandom that surpasses all, it is the ability to stay loyal and love your club. FGR fans top any table for this resilience in the face of maths. Even in a year when the only point of achieving a record height seems to have been so we could hit the ground that much harder on the way back down.
If you live in the Five Valleys and don't know what I'm blathering on about, a quick resumé: just over a year ago, fans of Forest Green Rovers (a little club in Nailsworth) were not so much invading the pitch as giving it a papal kiss; a fixture at Bristol Rovers' Memorial Ground had seen the team over the line for promotion. For the first time in 132 years, holding the Gas to a goal-free draw meant we'd climbed up to the third tier of English football, winning a place among the 68 best teams in Britain.
Tony Ballinger from the Stonehouse fan tribe. Picture: Simon Hacker.

Tony Ballinger from the Stonehouse fan tribe. Picture: Simon Hacker.

FGR fans watched on as Cambridge United got the points – and results in simultaneous games elsewhere – to ensure their survival in EFL League One. Picture: Simon Hacker.

Mo Lane. Picture: Simon Hacker.
And as the officials soon came to say, we'd done it in true 'Forest Green style': against an increasing threat, as the final matches concluded, of throwing all the glory of our earlier games away, we spluttered over the line for promotion by – metaphor-mix alert – our fingernails. And stage left, other late match results ensured we didn't just get promoted… we won the flipping cup!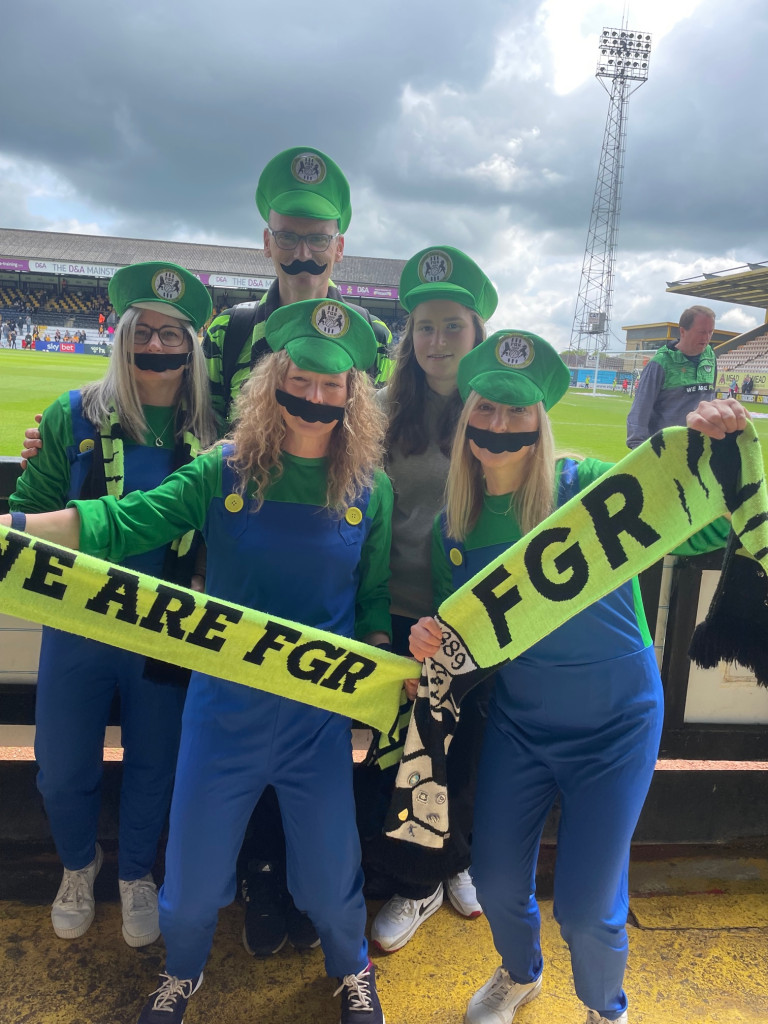 Both the club and the EFL were so caught off guard that celebrations were, to be frank, muted: while second-placed Exeter City went bonkers with a cork-popping bus cavalcade, Stroud (and hence the reason why I'm fansplaning) got a screwtop, media-only photocall in a museum – no, really – with a subsequent public opportunity to form a look-don't-touch queue at an office in The New Lawn to see the trophy. All very low-key, it was a huge IOU cheque from the FGR Bank of PR, albeit a debit that will hopefully be redeemed when the Eco Park Stadium at Eastington finally gets an opening to befit its national significance.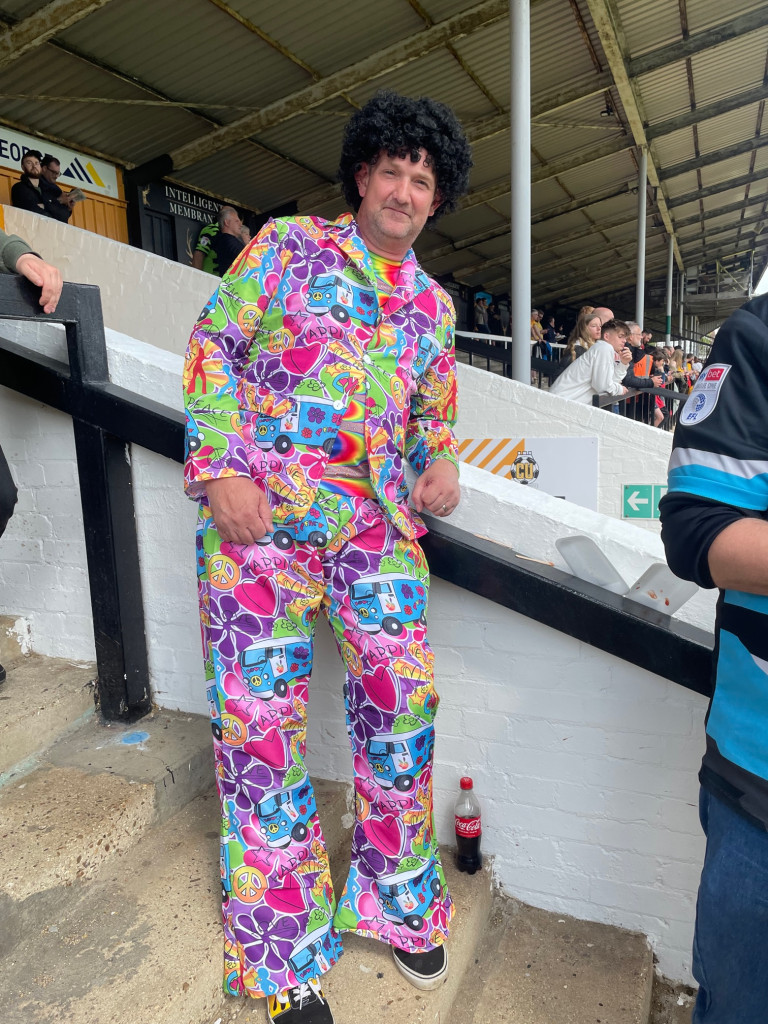 So anyway, we did it and that was all that counted. Even if, as the clapping subsided, manager Rob Edwards skulked out of the back door without so much as a "cheers Dale!" for the CV uplift. Managers can be mayflies when it comes to longevity: Edwards was with us for 11 months and six days; to the delight of many, his lucrative new role at Watford lasted four months and three days, though his current helming of Luton Town FC is seeing a 55.6% win rate, so maybe he'll calm down on the LinkedIn updates for now.
Speaking of win rates, fans had mixed feelings on the appointment of Ian Burchnall for the start of our first ever game in League One, the chief ones being perplexity, dismay, doubt and various versions of WTF. They had the hollow satisfaction of being proved right, even if Ian (win rate: 29.7%) presided over less of a goal famine than his replacement, Duncan Ferguson, (5.56%, if you're keen on these things).
Ian faced what you might call a counterproductive level of fan interaction. He was fiercely criticised for not gesticulating wildly, having apparently cold hands and, worst of all, failing to cuddle up with fans, not least when a late demolition away at Burton Albion in October produced a vocal group who, let's not mince words, wanted to hug him to death. He later spoke about the effect of such vitriol on his mindset; it was a dark moment in a gloomy season.
But 5.56% aside, in Big Dunc we trust, and that's no past-tense thing. Yes, he's not exactly bathed us in glory (apart, that is, from overseeing us effectively derailing Sheffield Wednesday's hopes of automatic promotion) but he's 100% personality. A kind, warm, engaging and funny man. That last attribute may seem irrelevant, but FGR has a potential huge profit to make from DF's charisma, and not just as an influencer for its pattiserie sponsors, but for the morale and emotional energy that will be vital for the next incarnation of the vegan army.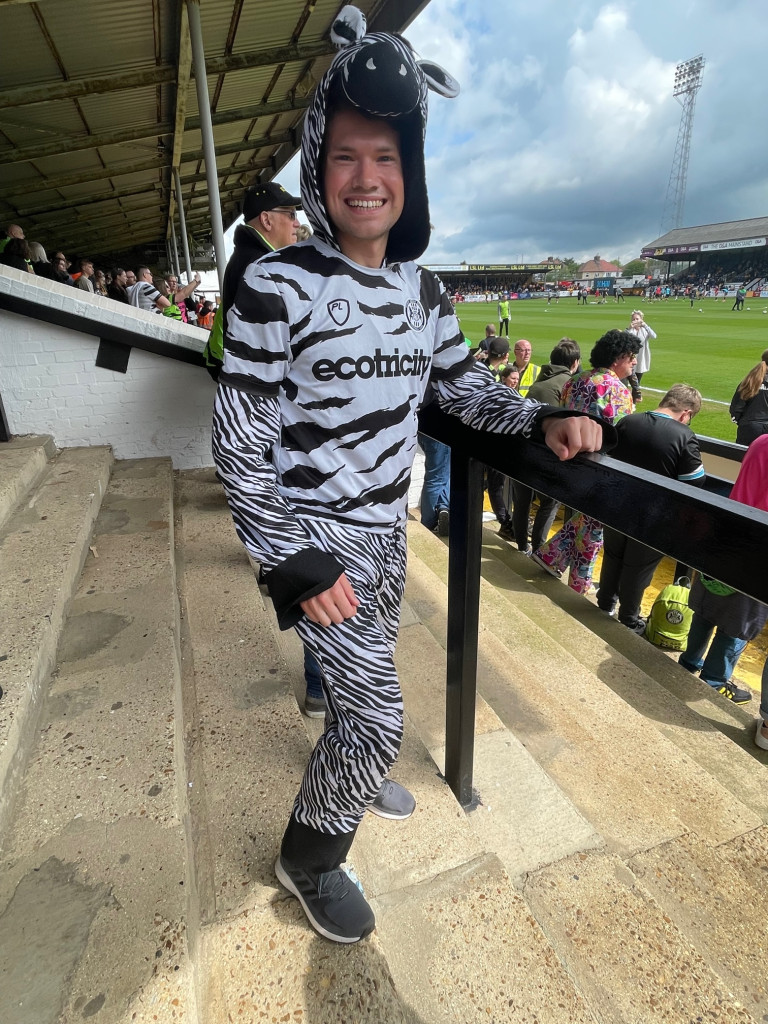 It's also possible that so much goodwill resides for Duncan because askling him to salvage our prospects when he was appointed in January would be like expecting Max Verstappen to win the Derby on a three-legged pantomine horse. A few equipment upgrades may be necessary.
So might we get back to League 1 in 2024? Blasphemy aside, I'm not convinced this question really matters. For most fans, a much-needed boost to their goodwill batteries will come through a mix of games where we at least inhale the odd victory and so survive comfortably enough in the table.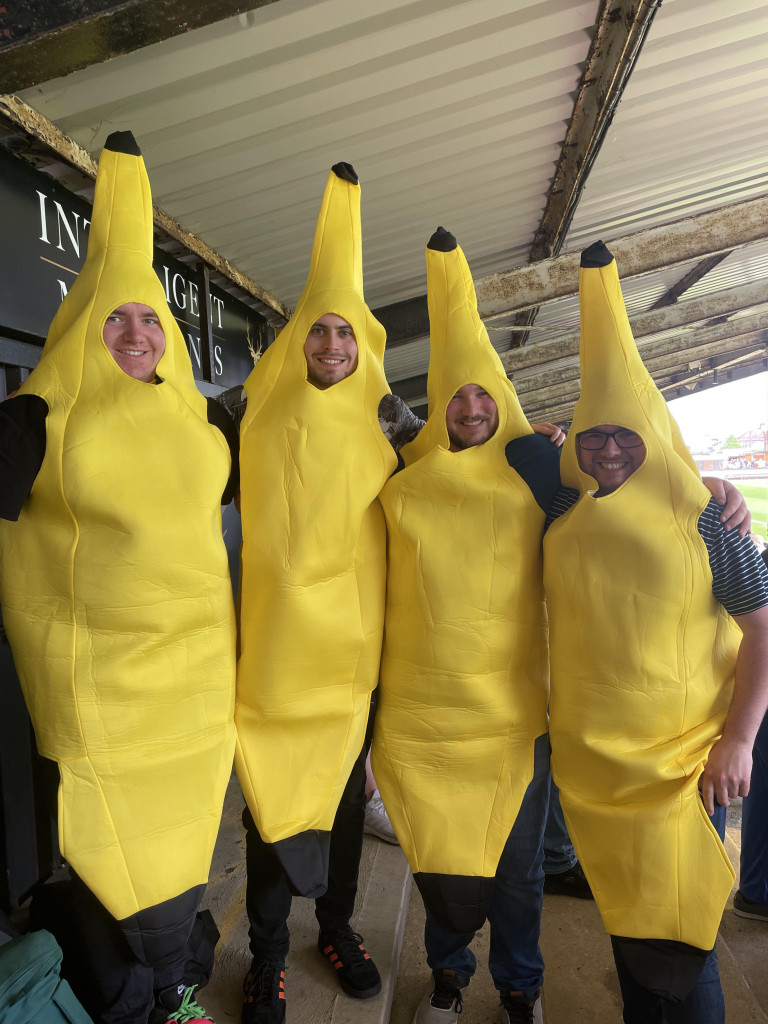 After all, what most of us learned in this season (when not trolling through the rose-tinted spectacles of self-entitled pomposity) League One is two leagues masquerading as one. At the top, it's occupied by huge teams with huger budgets who really are only there because they messed up their Championship rhythm, while the lower half is, in many cases, teams who aspire to be higher, teams like Cheltenham, who we can and do regularly beat, but who we cannot vanquish unless we build a broader, deeper squad.
For the fast-approaching new fixtures, selection of the right players and retention of the ones worth investing in will be key to that. Hopefully it will produce a team that gels in a way that this one, blighted by injuries and departures, had no chance of achieving. That way, the next time FGR fans show such faith and joy as to turn up in fancy dress, it won't be for another team's party.