Hellenic League Shortwood United gained the pre-season bragging rights over County League Sharpness in a 3-2 victory at Rednock School, writes Ash Loveridge.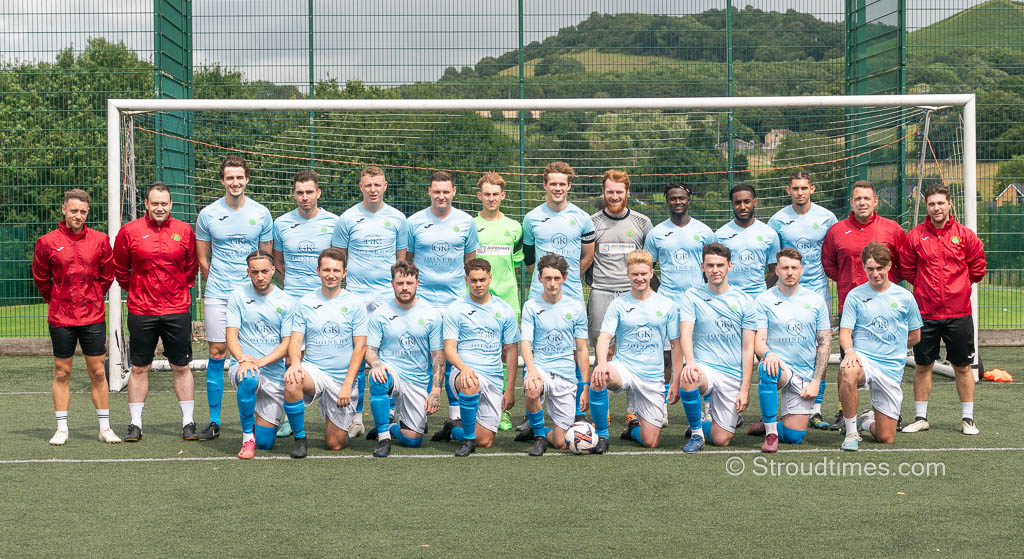 The game was moved to the 3G of Rednock School and it was the Nailsworth side who opened the scoring through Martin Smith. Keegan Bowes made it 2-0 at the break for Dan Gillespie's side.
However, Josh Loveridge's side pulled a goal back through Callum Dummelow and Alfie Jones netted parity for the Sharks before an Alex Gayner penalty in the dying embers of the game won it for Shortwood.
GAFFER TAPES – Dan Gillespie and Josh Loveridge
Shortwood boss Dan Gillespie said: "Overall pleased, I'm not overly fussed with results pre-season, it's more about us trying to implement the structure of what we've been doing in training and thankfully we're starting to see that.
"We made around nine changes on 60 minutes and that naturally changed the rhythm and the intensity. Sharpness are a good team and I felt we controlled the game really well. Hopefully, now we continue to progress and keep the momentum going."
Sharpness boss and former Shortwood assistant manager Josh Loveridge said: "First half, Shortwood caused us a few problems with their midfield rotation.
"I felt we got frustrated and were not patient without the ball and over committed to trying to win the ball back but once we were able to get to grips with it we defended quite well.
"We adjusted well at half-time and grew into the game in the second half and were better with the ball, getting a couple of deserved goals.
"We are where we would probably expect us to be at this stage of pre-season but there's still a lot of work to be done in the next 3 weeks before the first league game.
"Overall, another worthwhile game. We had a squad of 17 today, which included several youngsters again who all did really well. Lots of positives to take forward.
"It was good to see Joey Tryner and Finlay Byrnes from Shortwood."