Stroud's first Outdoor Art Fair was held on Saturday on the forecourt of the Subscription Rooms and certainly proved to be a draw for shoppers.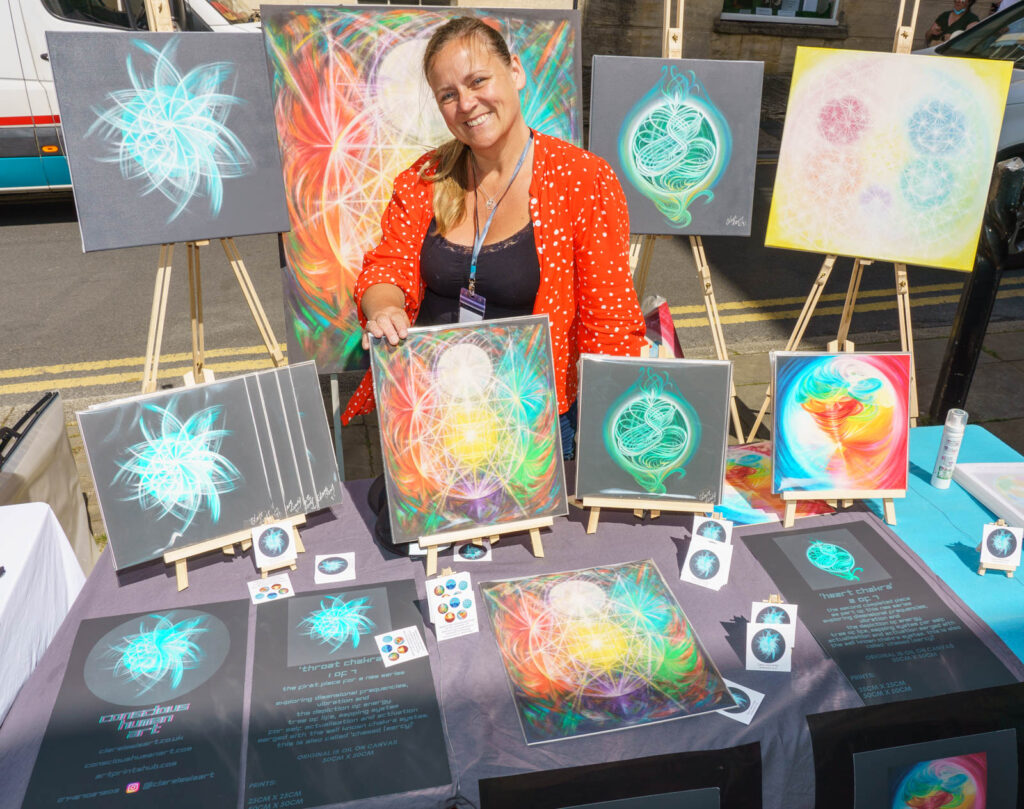 It featured a wide variety of work by local artists ranging from oil paintings to jewellery, collage, photographs and cyanotype prints.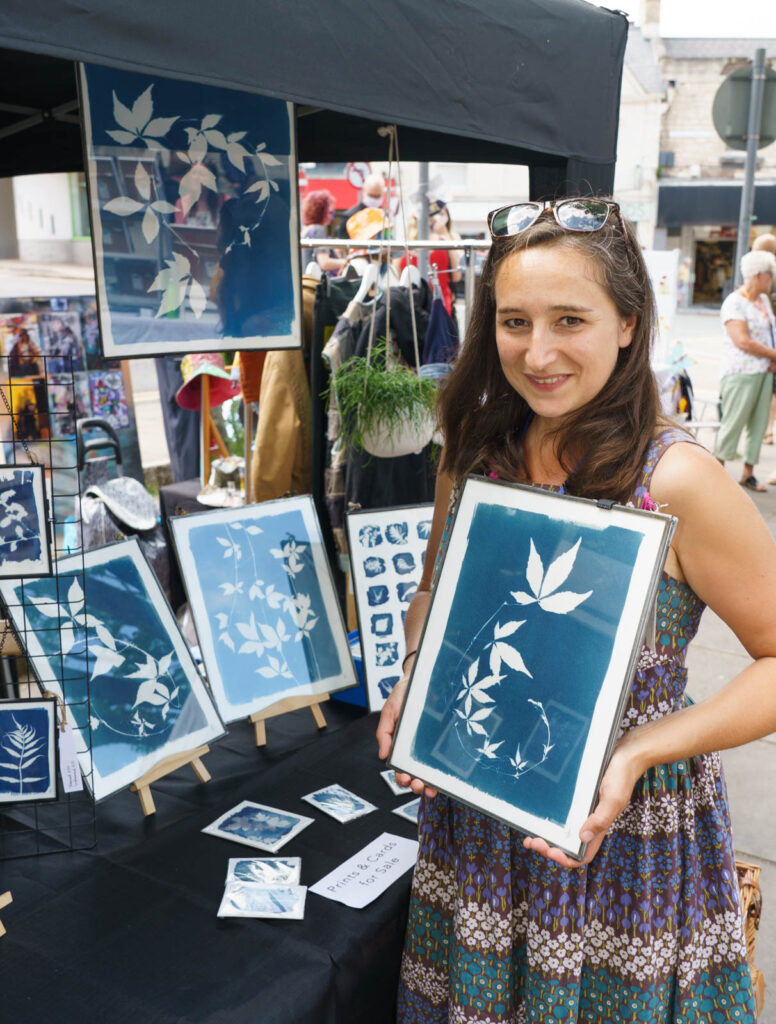 Organiser Chris James said: "What a simply fantastic day it was. We were blessed by the stunning weather, the informed, interested and friendly Stroud community, a superb central venue, fantastic art and artists.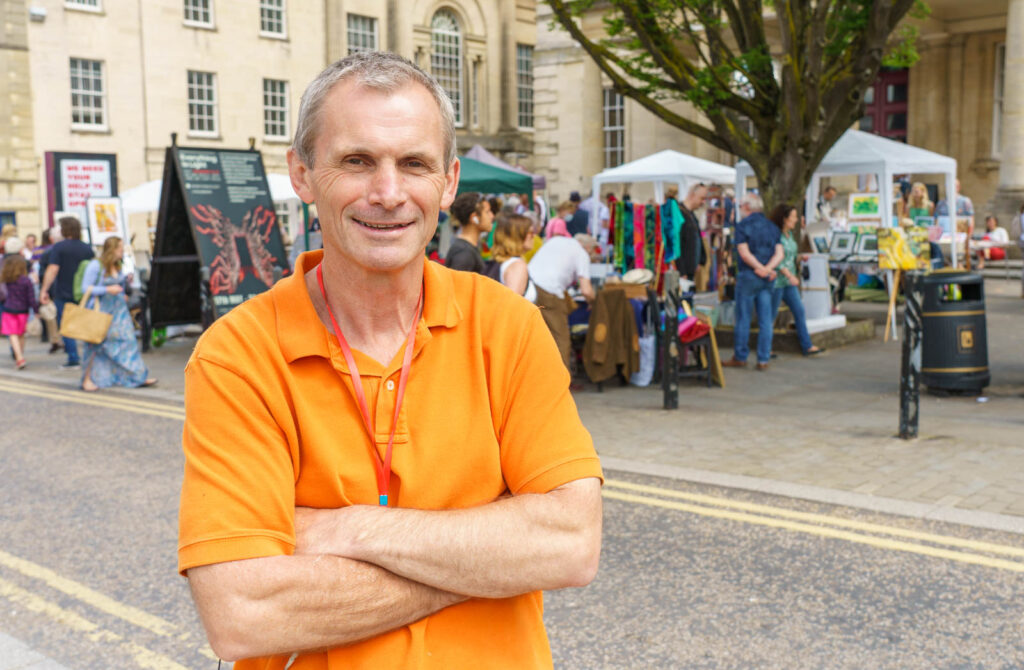 "This blend, emerging out of lockdown, created a vibrant atmosphere, high sales volume and very high levels of genuine interest; it was in essence a day of sheer joy and celebration.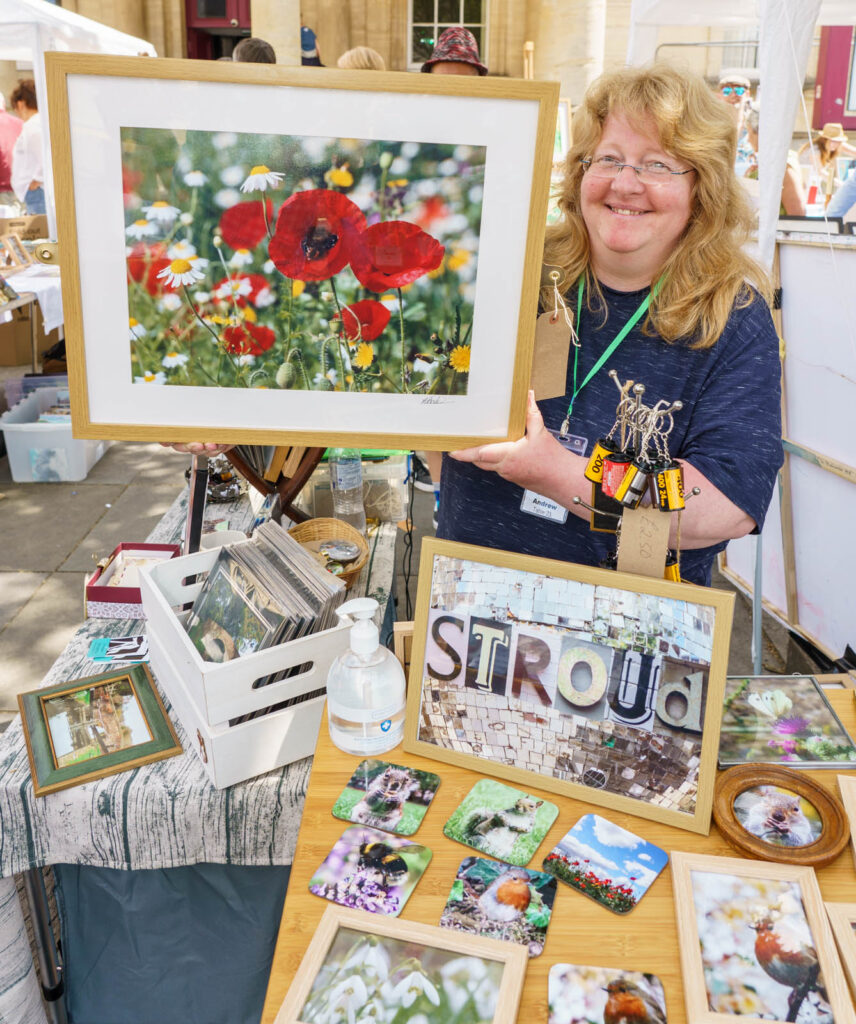 "As organisers we are keen to avoid replicating any of the great work of the fantastic art-based groups in Stroud such as the SVA and Studio 18. We are awaiting confirmation that we can now run a second Art Fair on August 21st but we will be very keen to try and expand this day making it a must-visit attraction in the region.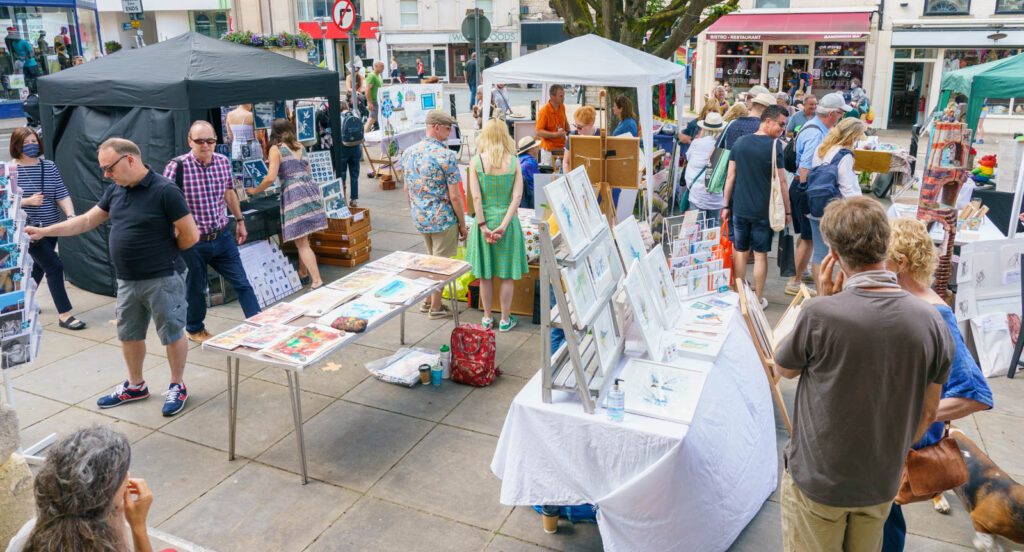 "Thanks especially to the Stroud Times, Good on Paper, Stroud Town Council and The Sub Rooms – particularly the staff working flat-out on the day. Prior to the event we must have had almost 80 Stroud-based artists showing interest in the event; we believe that the town and its surrounding area must be one of the most creative areas in the country – a proud day for Stroud."