A passion for the practical arts has been difficult to maintain during months of lockdown, especially if one is studying them. 
South Gloucestershire and Stroud College, however, have managed something of a coup for their students in the Hair, Make-Up Artistry and Art & Design departments, bringing in two industry experts to run webinars on the competitive world of make-up artistry.

In so doing, they have made the experience of learning the practical arts in the pandemic a lot more positive than it might otherwise have been, and kept the students excited for the moment that they could get back into college and back to work.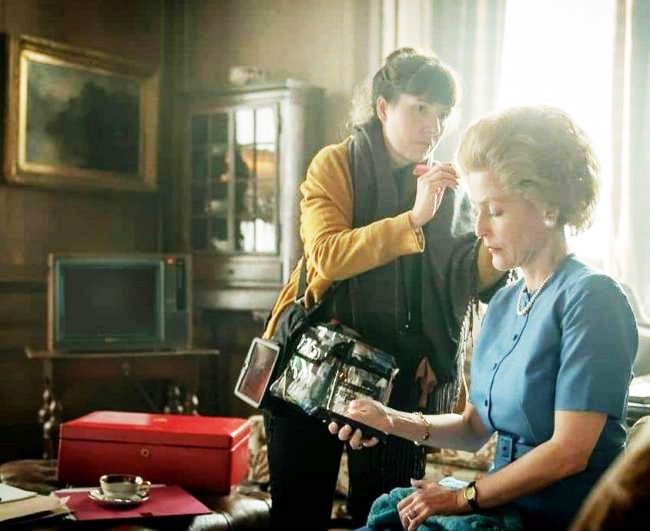 The experts in question are Cate Hall, an alumnus of St Peter's school in Gloucester and the University of Bristol who is perhaps best known for her work as the hair and make-up designer for The Crown, and Alex Box, an internationally renowned make-up artist who has worked with Vivienne Westwood, Alexander McQueen, Lady Gaga and Michael Stipe among others, as well as overseeing a successful cosmetics line as creative director of Illamasqua.
Cate and Alex spoke to the college's students in depth about their careers and how they got their starts, as well as giving them an insight into the deeply varied influences that have informed their artistry.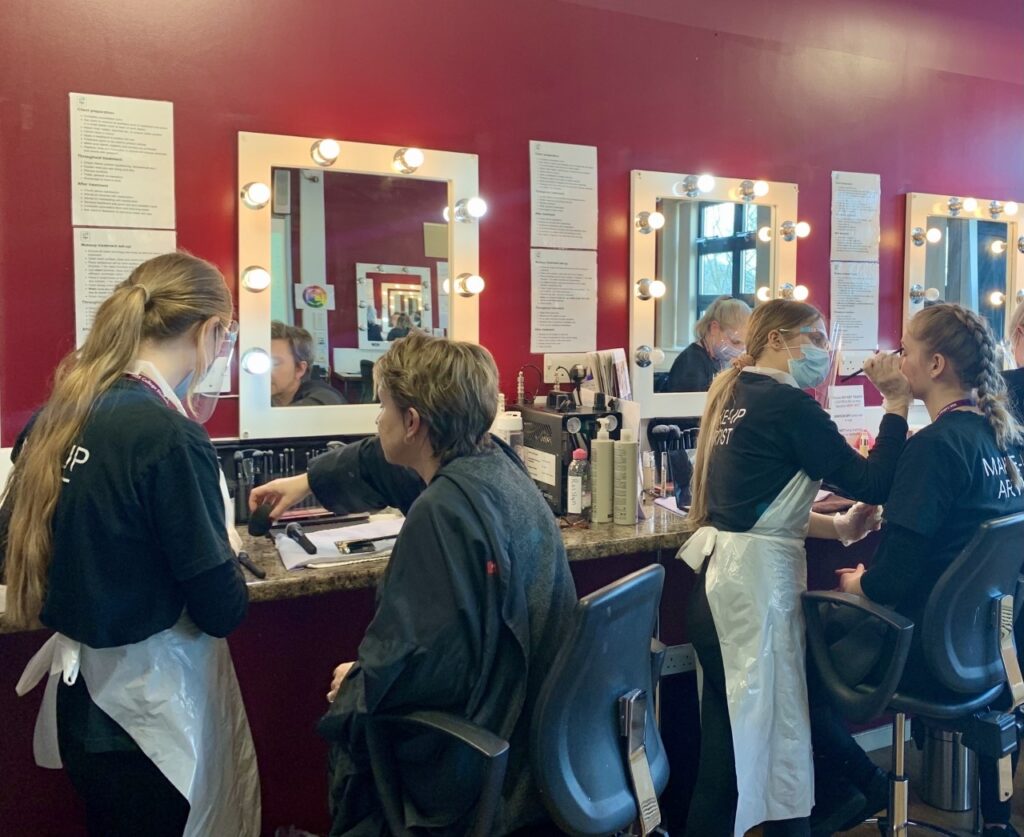 SGS student Lucia Molyneux said of the experience: "I used to think you would have to live in Los Angeles or somewhere like that to work in the film industry but Cate has shown me that it doesn't matter where you are from as long as you have the passion and dedication."
"It was such a pleasure to have the chance to share my experiences with the students at SGS," said Cate Hall, "and to answer some of their questions about life in the TV and Film industry. Engaging with the future generation of make-up artists is so important and I hope will have inspired them to follow their dreams and pursue careers in the arts."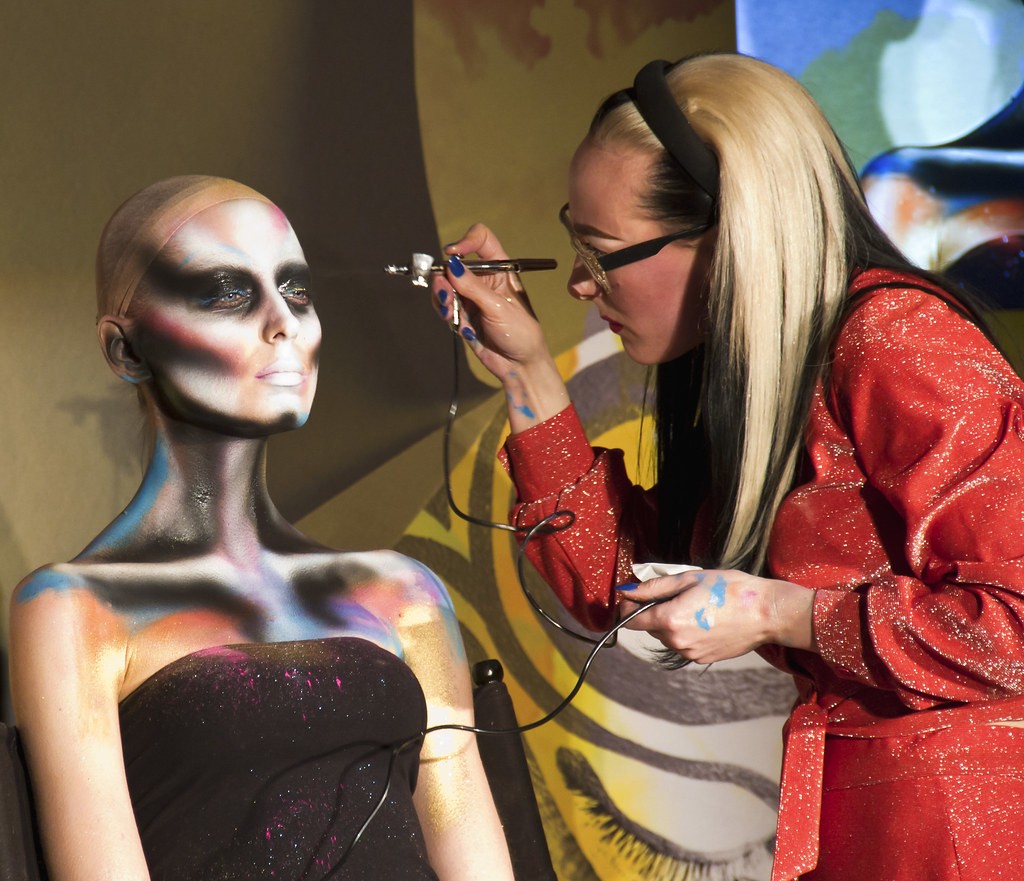 SGS Theatrical and Media Make-Up Tutor Jade Coates was delighted with the masterclasses.
"Now the students are in College we can finally start to get them back on track with their practical work," she said."My Level 3 students are starting their Media Unit after Easter and one of their design briefs is for period makeup between the Elizabethan era and up to the 1900s, so the information provided [by Cate and Alex] will really help them to focus on their research."