Michael Horovitz, who has died aged 86, was a performance poet and publisher, a painter and promoter, who committed a whole life to promoting verse, particularly work of a personal and often radical nature.
Horovitz was a leading part of the Beat Poetry scene in the UK. In 1959, while still a student, he founded the "trail-blazing" literary periodical New Departures, publishing experimental poetry, including the work of William S. Burroughs, Allen Ginsberg and many other American and British beat poets.
Horovitz read his own work at the 1965 landmark International Poetry Incarnation, at the Royal Albert Hall in London, deemed to have spawned the British underground scene, when an audience of more than 6,000 came to hear readings by the likes of Ginsberg, Burroughs, Gregory Corso and Lawrence Ferlinghetti.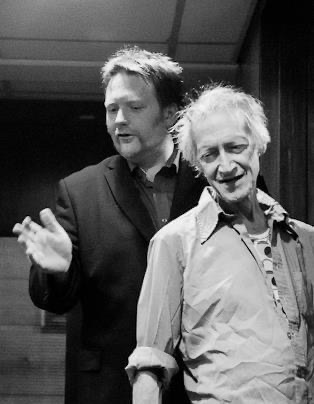 His son Adam, an acclaimed poet in his own right, pays a warm tribute to his beloved father.
Stroud Times: What are your earliest memories of your father?
Adam Horovitz: I remember him singing and clowning and reading poetry, and doing star jumps in the lane in his overlarge rainbow jumper as my mother drove me to school.
I also remember him sneakily opening an illicit can of Guinness and pouring it into his glass in Starters Café (where Boots is now) and pretending it was Coke, much to my horror and embarrassment. I was maybe five.
ST: How much of an impact has he had on your career as a poet?
AH: I would not be a poet without his fierce but tender commitment, critique, and dedication. He encouraged me all the way, right to the very last.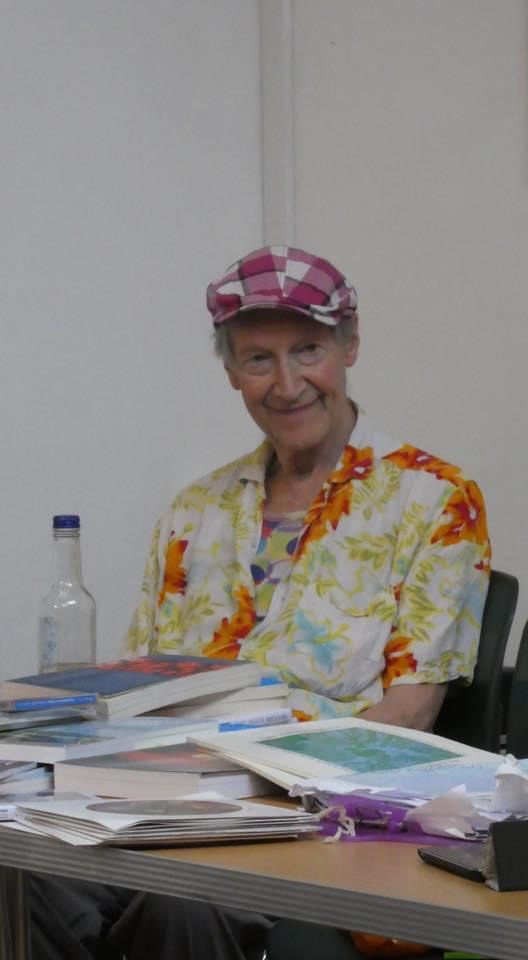 ST: Have you any moments you can recall of joy and laughter – funny stories, etc?
AH: He was an embarrassing dresser, most of all when swimming. My friend Kate Lloyd and I spent one afternoon at Stroud pool swimming hard to keep away from him, as he was wearing an eyeshade, my mother's shower cap and a pair of underpants instead of trunks. Add to this the vast mid-70s beard, and we, aged 7 and 6, wanted nothing whatsoever to with him, for all that he swam after us singing and calling our names. He never changed that aspect of himself. I got used to it and grew to enjoy it.

ST: How proud are you of him as a father, his stellar career and the leading part he played in the Beat Poetry scene?
AH: I am immensely proud of my father – he was one of the people who helped create a new, open and exciting Britain after years of post-War austerity. The poetry world in particular, and British culture in general, owe him and his friends a great debt. But most particularly, I want him to be remembered as a poet, and a very good one at that, who expanded the idea of what poetry could be, and crossed it with jazz and rock music and art and theatre.
ST: Can you tell me about his time in Stroud and his impact on the art scene?
AH: My father spent 20 years, on and off, in Stroud, caught between raising me and dashing off to readings around the UK, USA and Europe. He adored the thumb offshoot of Slad valley I grew up in and wrote one of his best poems (certainly my favourite) about it, Midsummer Morning Jog Log, which was published with illustrations by pop artist Peter Blake (who designed the Sgt Pepper cover).
He was intermittently involved in the arts scene in Stroud, and at Cheltenham Literature Festival, but perhaps his biggest coup for Stroud was getting the great Beat poet Allen Ginsberg to come and read behind Starter's Café on Bonfire Night in 1979. I still meet people who remember that night. For a certain generation, it was one of the cultural highlights of Stroud in the 70s.
ST: How would you like to remember him?
AH: Singing and clowning and yet making razor-sharp observations that surprised anyone who couldn't see beyond his exuberant exterior.
Michael Horovitz, poet, born April 4th, 1935, died July 7th, 2021