The much-anticipated opening of The Cave took place last weekend with 35 VIP guests to test out the new exhibition space, ready for a public opening.
The Cave was built by retro technology tinkerer Neil Thomas, host of the YouTube channel RMC Retro, during the pandemic. It's a hands-on retro computer and console gaming exhibition in the unlikely location of the top of an 18th century mill in Chalford.
It's filled with more than four decades of gaming history, from tabletop battery powered games like Astro Wars, to early home computers from Sinclair, Commodore and Atari, arcade machines and consoles from Nintendo and Sega, all of which you can walk right up to and play.
The hands-on space is complimented by a museum area, YouTube studio where Neil makes his videos, a library of gaming magazines to read, and the retro jewel in the crown, a recreated videogame shop from the 1980s. All to be enjoyed with refreshments from the Bits, Bytes & Nibbles café.
The soft launch was the first gathering to take place since completing the build. Neil said: "I was nervous at first to see if the space would work as we'd envisaged it, but it quickly became clear that people were very relaxed, there were so many machines to try out that nobody needed to wait to try out their favourite systems, and the atmosphere was brilliant throughout the day. Now we're happy with the experience of visiting The Cave we are all set to release public dates for the whole of 2022 so that people can plan their visits."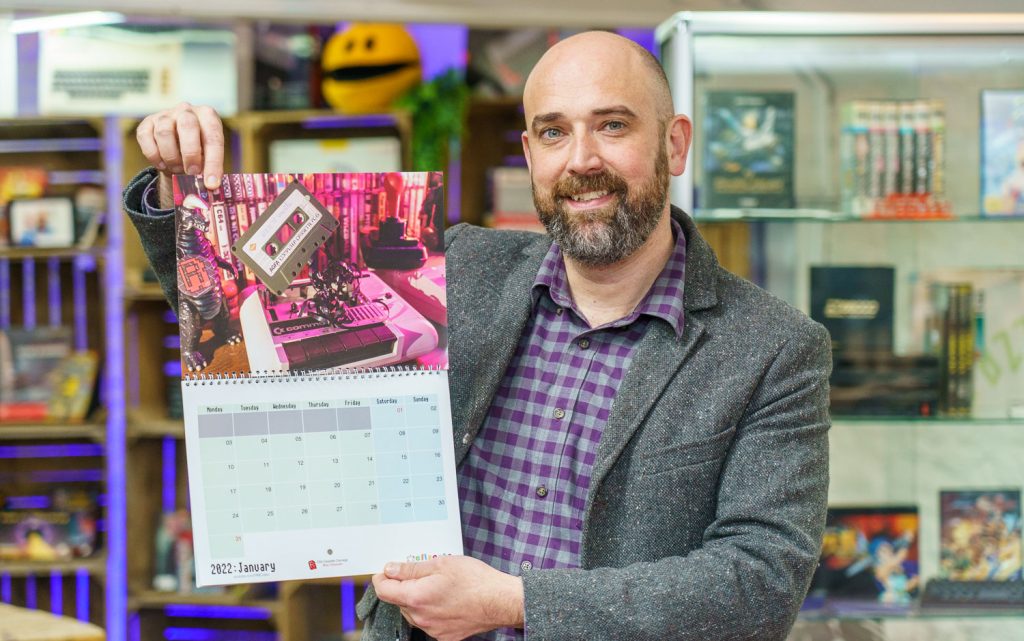 Neil has also produced a charity calendar – Retro Gone Bad – a compilation of broken, crashed, misbehaving and totally trashed computers and consoles. All photos have been submitted by channel viewers and 100 per cent of the profits will be donated to the Stroud-based Allsorts charity which supports families of children with additional needs. It can be purchased here: RMC 2022 Charity Calendar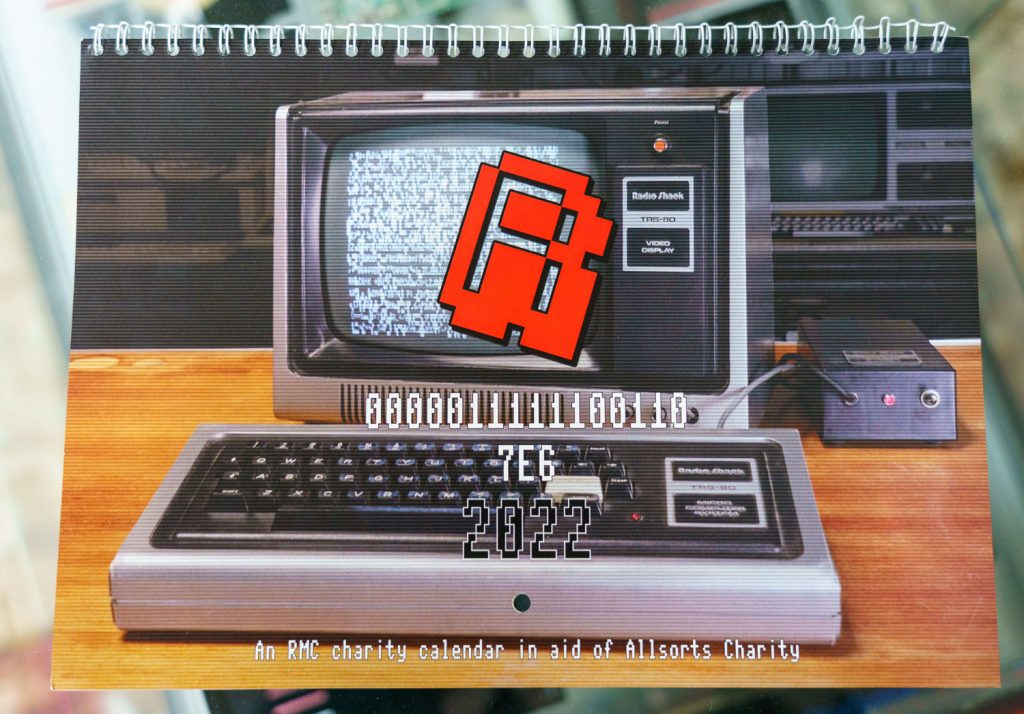 Neil started making YouTube videos in 2017 from his spare bedroom with no real goal other than to connect with like-minded geeks and enthusiasts but quickly outgrew his apartment when generous viewers started donating old tech for him to repair and make videos about on the channel. He soon gained more than 100,000 subscribers and a growing collection of retro technology he'd fixed up on the channel, and with it, a new found sense of moral duty to preserve and share the machines and their importance in the evolution of the home computer industry with the general public.
To see dates and book a visit to The Cave visit: https://rmcretro.com