The roof at St Mary the Virgin in Painswick, Gloucestershire is almost at the end of its life – the roof tiles are fast degrading, which is leading to leaks within the church. One leak was discovered just one hour before a wedding!
The church is a hub for the community with weekly clubs such as dog training, sewing and upholstery, keep fit, ballet and art classes taking place in the church rooms. St Mary's is at the heart of the village's traditional annual Clypping Service and the Painswick Feast, and art festivals also take place in this church.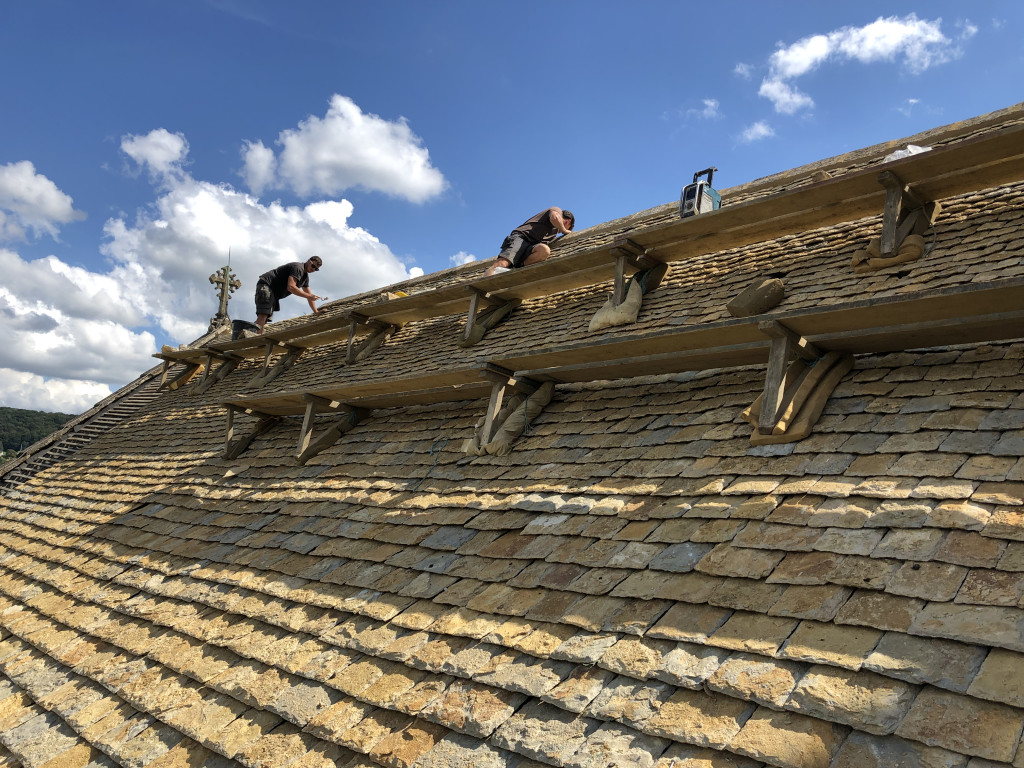 Failure to repair the roof threatens the remarkable roof structure of this Grade I Listed building and could make the building unusable. Thankfully, the much-loved church is to share in a £473,750 urgent funding pay-out from the National Churches Trust.
A £10,000 National Churches Trust Grant will help to pay for an urgent re-roof project at St Mary the Virgin church in Painswick, ensuring the church can continue to be a vital hub for the local community.
The church also receives a £3,000 Wolfson Fabric Repair Grant from the Wolfson Foundation, on the recommendation of the National Churches Trust. 
Claire Walker, Chief Executive of the National Churches Trust, said:"I'm delighted that St Mary the Virgin church is receiving funding for an urgent re-roofing project. This will safeguard the unique heritage of this ancient and historic church and keep it open and in use for the benefit of local people.
"Whether seeking quiet reflection, access to community services or a place to worship, the National Churches Trust helps hundreds of churches each year and with the support of local people, keeps them open and thriving."
Reverend Sarah Haslam, Rector of St. Mary's Painswick, said: "The church is delighted to have received such generous grants from the National Churches Trust and the Wolfson Foundation. The re-roofing work started in June and has progressed well with new tiles on most of the nave and chancel roofs.
"The project is on track to be completed on plan and within budget in October. We have a number of events planned to make the final push to close the remaining funding gap and we are looking forward to welcoming users and visitors to a warmer and dryer church this autumn and winter."
The funding will enable the re-roofing of the nave, chancel and north slope of vicar's/organ vestry, replacing degraded artificial slate roofs with new Cotswold stone slate roofs which will secure the roof for at least another 100 years.
St Mary the Virgin's is Grade I Listed and is mentioned in the Doomsday Book, before becoming a prison during the English Civil War.
In 2022, the National Churches Trust made over 255 grant awards to churches throughout the United Kingdom, with funding totalling more than £1.95m.
In 2023, grants continue to be available churches of any Christian denomination that are open for regular worship to fund urgent repairs, maintenance, installing loos or kitchens and feasibility studies to develop projects. Full details are at: nationalchurchestrust.org/grants