By Sue Fenton
The organisers of a series of popular monthly online debates about topical issues, which started as a response to the Covid lockdown, celebrated the events' third anniversary this spring. 
The free-to-attend monthly Cloud Café debates, run by Stroud District Green Party, cover a wide variety of subjects broadly related to the environment, community and left-of-centre politics.
The popularity of the events, which take place on the second Wednesday of each month, are an example of something positive coming out of Covid, says the organiser, Elizabeth Lee.
The first of the debates, in April 2020, discussed the local community response to Covid, with the next few also addressing different aspects of the pandemic, including the implications for civil liberties of the lockdown.
As time went on, the topics broadened and have since included Equality & Diversity, Ethical Money, Enslavement & Colonialism, Poverty in Stroud, The Role of the Arts in Social Action, the Right to Protest, the Nationality and Borders Bill, and The Rise of Conspiracy Theories.
The latest, in May, was about solutions to the housing crisis, including housing commons, community land trusts, modular building and co-housing.
The events originally grew out of the Coffee House discussions at Star Anise, organised by former Stroud District councillor Martin Whiteside. Elizabeth, along with her friend Barbara Imrie and others, had previous experience of organising similar events, having set up and run The Stroud Seminar for several years.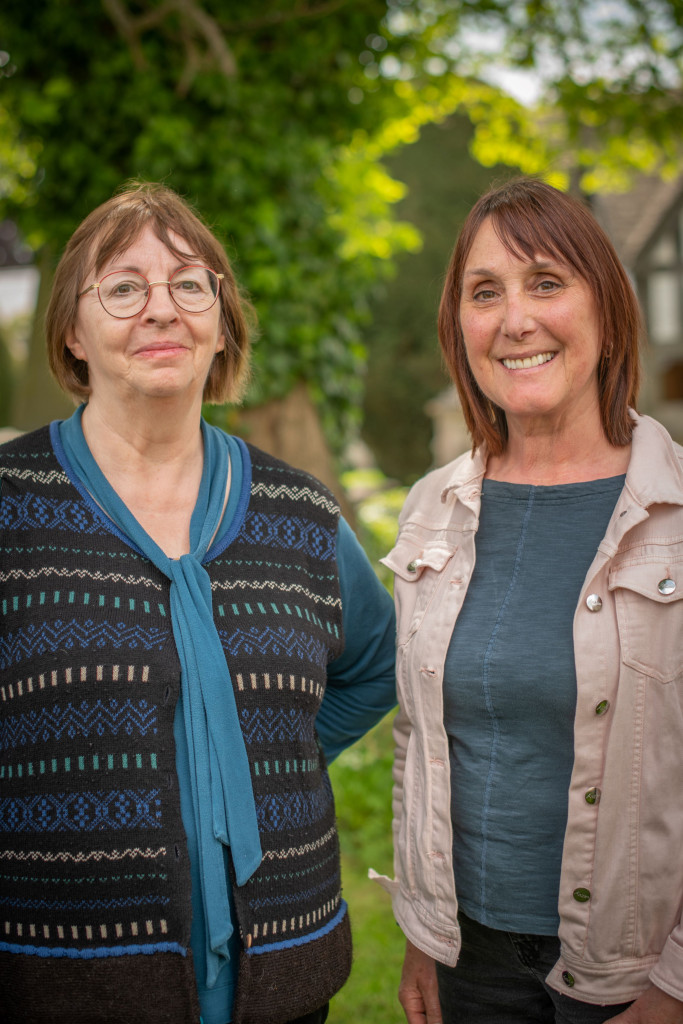 When the Covid pandemic began, both events fizzled out but local Green members Jennie Smith and Dagan Smith later took on the challenge of launching an online alternative on Zoom.
After a few months Elizabeth took over the coordinator's role, with Jennie chairing the meetings and Dagan providing the technical support.
Elizabeth, a former Labour supporter, had just joined the Green Party, feeling disillusioned about Labour's failure to oppose Brexit. She says: "After joining the Greens I volunteered to be on the coordinating committee and they needed someone to run the Cloud Cafés so I offered to do it. I had experience of organising conferences and pulling in expert speakers, and I'm good at micro-managing to make events run smoothly on the day."
Elizabeth, a former Public Health consultant turned artist, says the move to online was so successful that there are no plans to make the events face-to-face.
"The online format was a departure and we probably wouldn't have done it that way had it not been for Covid," she says. "But the great advantage is that we are able to invite national and international speakers, thought leaders and experts who would not have been able to come in person. That makes the level of debate more wide- ranging and means we can invite some really high-level speakers."
That said, the Cloud Cafés are very occasionally held in-person, if the topic has particularly local relevance or has only local speakers. "People do enjoy that face-to-face connection and we have had really good attendance when we've done it at a local venue," says Elizabeth.
Would she consider a hybrid format? "No, it works well as it is. Hybrid meetings can suffer from technical glitches (our local party member meetings being a case in point!) and I don't want to complicate things by trying to do that format."
Suggestions for subjects and speakers tend to come from members, who Elizabeth says are a rich source of interesting ideas. "Topics are often related to a particular situation that's current at the time, for example we had a Cloud Café about the situation in Ukraine and one about the refugee crisis. I like to be flexible to take account of what's going on at the time."
Very few of the topics are specifically about Green politics, with Elizabeth preferring to choose broader subjects that will appeal to people across the political spectrum.
"Part of the appeal is that the events are inclusive, and everyone is welcome. We aim for a broad, eclectic audience and we address green (with a small g) issues; we don't just target a Green (with a capital G) audience. The deep-diving political topics are important of course, as we're a political party, but I aim to intersperse them with more general topics that everyone will enjoy.
"That said, we do get a lot of Green members and supporters taking part, and it's a good way for people to get to know us and our policies and perspectives – and we have gained some new members from among the attendees."
The Zoom chat function means that people attending are able to ask questions of the speakers, which adds an interactive element to the debate, says Elizabeth.
Elizabeth tries to plan the topics and speakers well in advance, with the final arrangements for each event finalised by the end of the previous month to meet the deadline for Good on Paper.
"It doesn't always work out that smoothly, though," she says. "There have been times I thought I had everything arranged but then speakers cancelled, so there was a bit of juggling to do. Other times it's only a month before the event and I don't have anyone lined up, and feel like tearing my hair out!"
What other last-minute challenges have there been? "One unrelated event planned by Stroud Young Greens had to be postponed because their main speaker cancelled, so we merged their rescheduled event with the next Cloud Café, as both were on a similar subject: farming," says Elizabeth. "It meant that there were two sets of organisers, which could have been a tricky situation to navigate, but thanks to everyone being really cooperative and flexible, it went very well.
"Another time we were doing a Cloud Café in collaboration with another local organisation and they suggested that their speaker recorded her presentation, as she would have just got back from a foreign trip. I didn't think that would work, because if speakers are recorded there isn't the option for people to ask questions. In the end their speaker did attend in person – though a bit jet-lagged, she was a real success!"
Elizabeth says the key to event planning is about everyone being accommodating, flexible and willing to adapt to changing circumstances and try different solutions – and having back-up plans to avoid last-minute crises. "It's a bit like cooperative politics, really!"
Typically, there can be anything from 20-120 people watching live on the night, with others registering to watch the recording another time. The YouTube videos of the Cloud Cafés have had more than 6,000 views. https://www.youtube.com/@stroudgreens
Many viewers are from outside the Stroud area. "We have quite an international reach," says Elizabeth. "We've had views from the US, South America, Europe and Africa, as well as all over the UK, thanks to our speakers' networks of contacts and the broad appeal of the topics we cover."
The event that attracted the biggest audience was one that discussed the George Monbiot documentary Rivercide and heard from environmental campaigners about the problems of sewage and other pollution in rivers. This was the first Cloud Café to have more than 100 people signing up to take part.
The other best-attended Cafés were the ones about the sustainable use of land and the use of satire in conveying political messages (with a guest speaker from campaign group Led By Donkeys).
It certainly helps to have a high-profile speaker, says Elizabeth. "Tweedy the Clown spoke at one of the Cafés, the one about the role of the Arts in social action, and a lot of people came to that because Tweedy is so well-known."
Topics being planned for the coming year include Stroud's history of dissent, resistance and protest; Artificial Intelligence; and why the Green Party is different from other parties in its approach to issues like economic growth and migration and asylum.
For information about the Cloud Cafés or to sign up to attend, visit https://stroud.greenparty.org.uk/cloud-cafe/