Villagers from Whiteshill and Ruscombe came together on Saturday to enjoy a community fundraising day with a difference at their parish church.
Organiser Maggie Booth said: "As our church is going through challenging times, I thought we could show our appreciation for this lovely building which stands proudly at the entrance to Whiteshill overlooking Ruscombe, by literally giving it a big hug."
At 3pm the church bell rang and everyone was invited by Rev Simon Howell to go outside and link hands to make a big circle around the church
"It was lovely to see so many people coming together, holding hands around the church," said Maggie.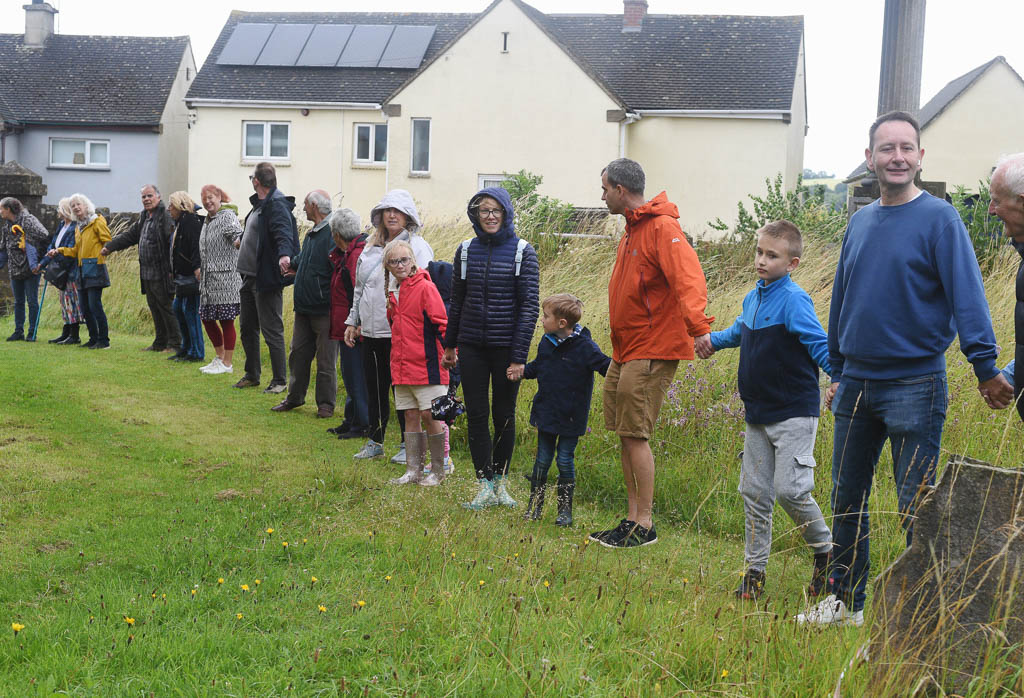 "We knew this was going to be a challenge, but we achieved it. It was a wonderful, magical and a very emotional moment.
"St Paul's Church desperately needs support and hopefully this event and others will encourage people to come along to their parish church and enjoy this meeting place, which is here for the whole community – we don't want to lose it."
Quiet mornings at the church are held every Monday, and Holy Communion is celebrated in the Lady Chapel once a month. Looking to the future the church aims to hold more community events like 'the Big Hug' to raise money to help keep the doors of the church open.
Built in 1839-40 to a design by Thomas Foster of Bristol, St Paul's Church is now a Grade II listed building
Rev Simon Howell said: "St Paul's is a place at the heart of the village, a place of historical permanence in a scarily changing world.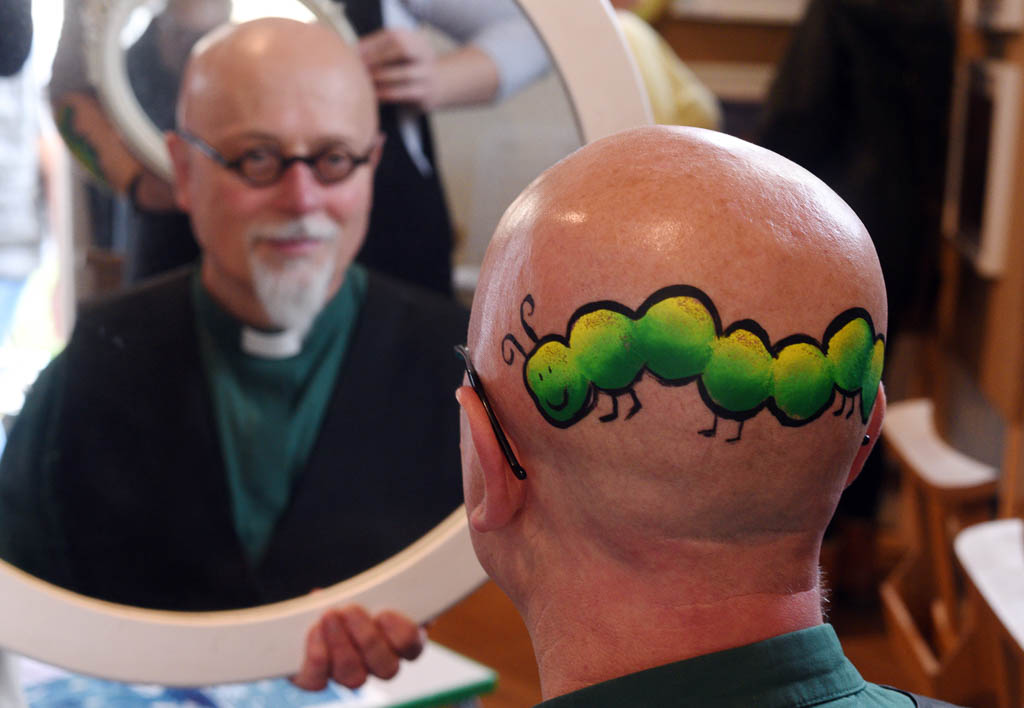 "It's a place of energising community life, now and hopefully in the future. It is a place of spiritual strength and has always been a place to get spiritual strength. This particular day just draws back the curtain to show the potential of this building being the centre of community in these lovely villages. Embracing is an act of compassion toward the church in such difficult times."
The event included face painting, decorating cupcakes, a children's craft table, a family quiz, and cyanotype printing of plants from the church yard with photographer Annie Blick.
Homemade cakes were very popular, too. Visitors learnt how much money is needed for essential work to start on the building. Donations were made on the day but a lot more is needed. To replace the guttering on the south side of the church will cost an estimated £13,000 and to install a new heating system will cost between £24,000 and £43,000.
Pictures by Simon Pizzey