Stroud Times sat down with BBC Radio Gloucestershire's Saturday Brunch presenter and producer for BBC Radio 4's 'The Listening Project' Faye Hatcher, to delve into her innermost thoughts.
When were you at your happiest?
Art college in Exeter, mid-90s. I'd never lived away from home before and I was very green, but I just had the best time making new friends, spending all my cash on second-hand clothes and make-up, going clubbing and house parties in the middle of nowhere, and learning a bit more about how the world works.
What has been your biggest disappointment?
That's really hard to answer because I really believe you shouldn't dwell on the things that didn't work out so well but learn from them. I guess I wish I had a better relationship with some members of my family.
What is your guiltiest pleasure?
Whatever I say is going to make me sound weird, but I love cutting my daughter's teeny, tiny toenails, and plucking feral hairs from husband's ears! I don't know why I find that so pleasurable?
What is your favourite smell?
I love cooking, so fresh herb smells like coriander and basil. Weirdly, the smell of stale beer because it always transports me back to early mornings, walking through the towns and villages of Northern Spain on the Camino de Santiago.
Who would play you in a film about your life?
I don't think you can answer that question about yourself. It's a bit like giving yourself a nickname, so I asked my husband and he said either John Pertwee or Jodie Whittaker (I've just noticed there's a Dr. Who theme).
What do you like most about Stroud?
Ah– it's got to be the people! I love people anyway, so where better to find an eclectic mix of folk!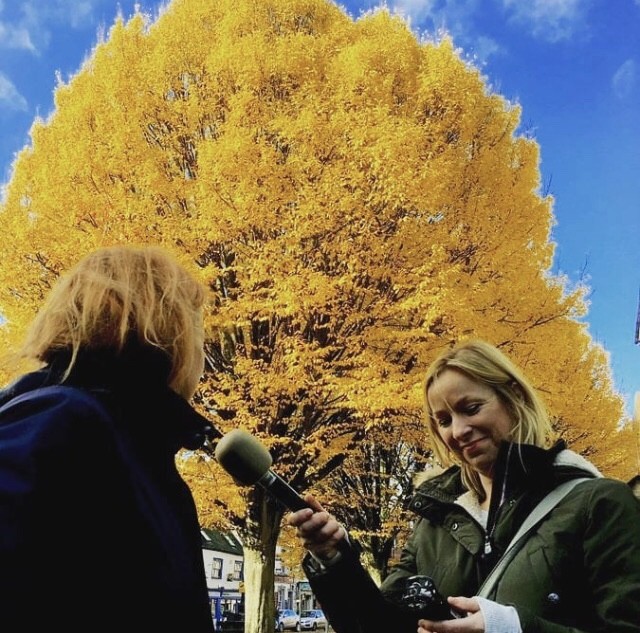 What would you improve about Stroud?
I would pedestrianize the town centre.
What is your ideal weekend?
I have ALWAYS worked weekends, so sorry to sound boring, but just having 2 days off is a treat with my little family, eating some nice food.
What is on your bucket list?
I don't have a bucket list, but there's a few places I'd like to see and things I'd like to do before I pop off. Your tastes change as you get older and things I dreamt about doing when I was younger, now seem very ridiculous, so best to be fluid with your hopes and aspirations. Life teaches you to appreciate the now and those small, everyday adventures.
What is the most important lesson life has taught you?
To smile through life. The world reacts so differently to a smile than a frown. I also frown, but try to smile most of the time.
What book and song would you take with you if stranded on an uninhabited island?
You can't ask me to pick just one song and one book, so please could I swap that for a pencil and paper and a musical instrument?!