Stroud Times sat down with award-winning actor Mike Beckingham.
Mike grew up in Stroud and attended Thomas Keble School and is the brother of acclaimed British actor Simon Pegg.
Mike was a talented footballer, playing for Forest Green Academy in his youth and also starring for Shortwood United, Brimscombe and King's Stanley.
Now living in London, Mike's debut feature film was Subconscious (2013), his next feature film Redwood proved to be his breakthrough moment in 2017 where he won Best Actor at the British Horror Film Festival for which it also won Best Thriller at the National Film Awards 2018, for which Mike was also nominated for Best Actor.
When were you at your happiest?
You've used the word 'were' as if I'm never going to be at my happiest again or maybe my happiest moments are yet to come. My happy place though is 'on set' being creative, being outside my comfort zone, and putting myself out there for everyone to see… and judge.
What has been your biggest disappointment?
This made me seriously think, when I've been attached to a project and it's fallen through or they've recast my part, at the time it feels like a disappointment but when you look back it was happening for a reason. I guess what I'm trying to say is I don't deal in disappointment, because you move on, we move on and it doesn't stay a disappointment for long, you have to keep moving forward and not look back.
What is your guiltiest pleasure?
Red wine, I'm a sucker for it, love discovering new reds, having a glass at my place with just the fairy lights on.
What is your favourite smell?
People think I'm weird when I say this, but honestly 'wet dog' is right up there. I'm a huge animal advocate who grew up with five rescued dogs so it's nostalgic to me, also I do love the smell of freshly mown grass in the summer.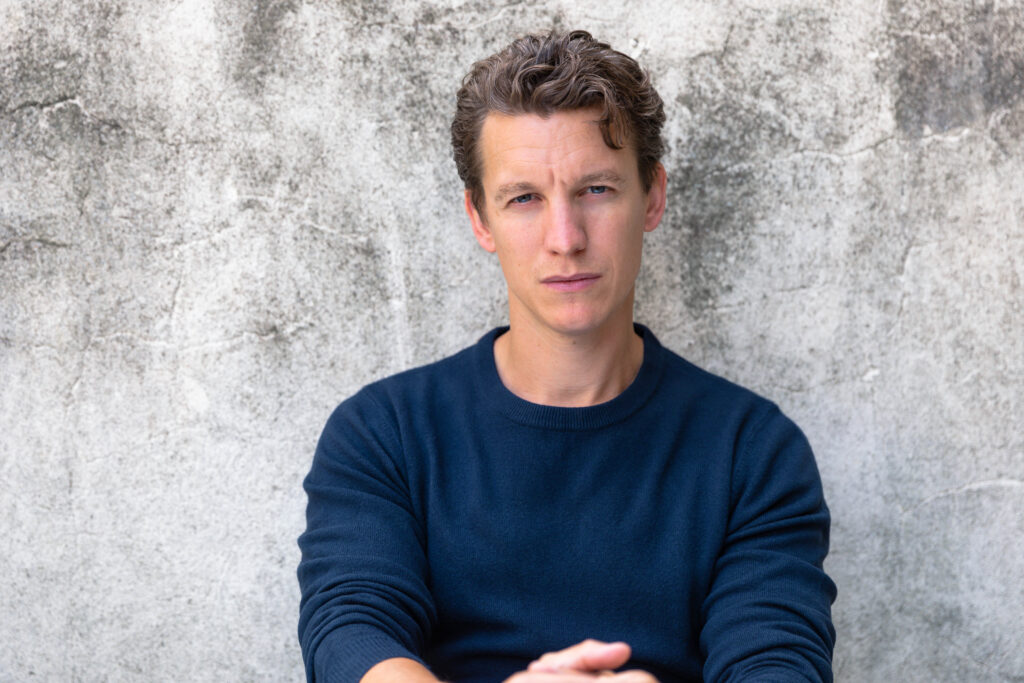 Who would play you in a film about your live?
Can't believe you're asking this, but it would obviously be Leonardo Di Caprio or Ryan Gosling right?
Who is the most famous person in your phone?
I've got a few, but will respect their privacy.
What do you like most about Stroud?
My Shire folk. Whenever I go back it's such a welcome, I have life long friends there who will always support me. I also feel Stroud is really growing its identity. Stroud has evolved a lot over the years and now, more than ever, is very geared towards being 'Green' and aware of the environment which I like to see.
What would you improve about Stroud?
Improve?? I read somewhere recently Stroud was the nicest place to live in Britain, how can you improve on that?
What is your ideal weekend?
Back in the day, it would have been out with my mates, trying to talk my way into JoJo's or 'The Maltings. Nowadays, it's a round of golf, or a dog walk, beer garden, home with a bottle of wine and cook something.
What is on your bucket list?
I have so many things on my list, it really feels like I haven't even started – travel on a safari to see the 'Big 5', open an animal sanctuary, visit the beautiful Canadian wilderness to see a Grizzly bear in the wild and a sky dive.
And of course, when this terrible moment in time has passed and we are back to 'normal, I will be the lead in a film with a huge Leicester Square premier.
What is the most important lesson life has taught you?
That the life you really want doesn't just fall into your lap, you have to fight for every inch of it, fail regularly, and sacrifice pretty much everything in order to achieve it.
What book and song would you take with you if stranded on an uninhabited island?
Good question…
Book… Lord Of The Rings, I'm a bit of a geek, it was the first 'adult' book I read when I was a child. It takes me away into this incredible world every time.
Song… Many people would think it would be something Mumford & Sons, but it's actually going to be N-Trance, Set Me Free'… imagine being on an island (I've found some rum somewhere hidden) you're under the stars and this 1995 absolute classic starts… I rest my case.
You can follow Mike @Becksmeister