A love of books, feeling queasy and three Indian Chiefs… Dennis Gould in conversation with Simon Pizzey:
I ran a bookshop in Redruth, Cornwall, in the 70s for five years called 'Books and Things'. Slowly the 'things' went. I had friends here in Stroud so I reluctantly left. I do miss the sea.
When I was a boy, I didn't have many books and when I grew up I thought I'd like to be involved with them.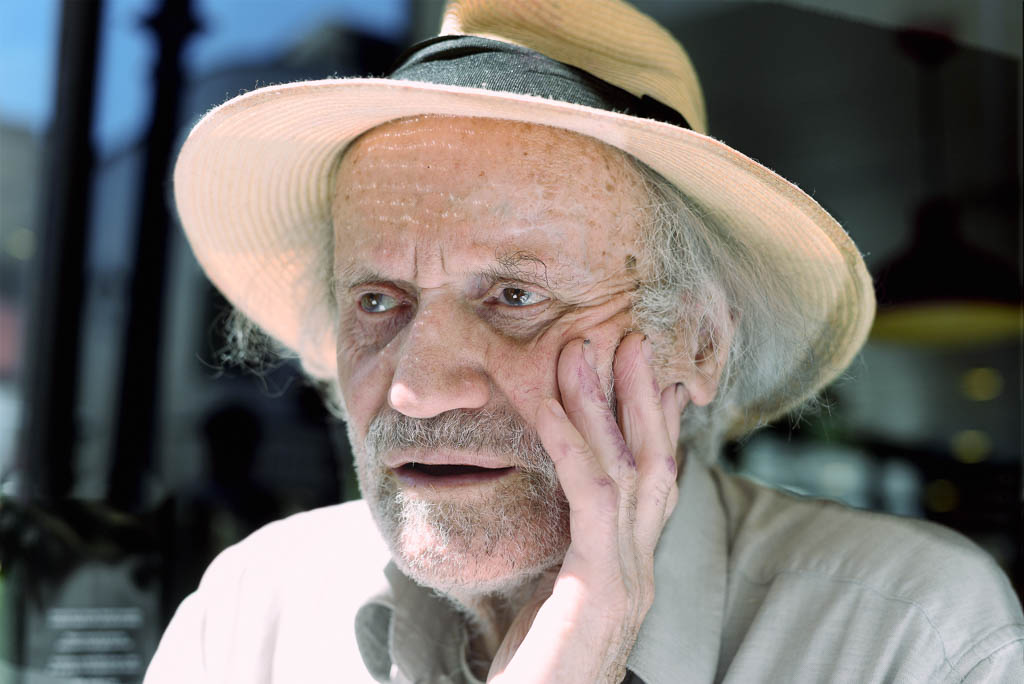 I came to Stroud through my friend John Marjoram, I knew him though the peace movement and used to visit him in Stonehouse where he was a youth leader. I came in 1989 to his 50th birthday party, in a way I never left, though I moved away and came back.
John was a close friend before Stroud, I'd go to see him in Leicester where I was invited to visit the high schools and read poetry. I felt teacher training colleges needed poetry, it wasn't on the exam curriculum then or treated seriously.
I worked for a year as circulations manager for Peace News.  I started doing market stalls in the early 60s to promote ideas about pacifism, anarchism and poetry to people. It was arrogant really; I'd give books away to people who I thought would appreciate them or didn't have any money. I felt was important to reach other people with books.
I was born in Burton upon Trent. I caught the bus to the town market as a boy and I used to go newting with my cousin, illegal now, and kept them in a jam jar.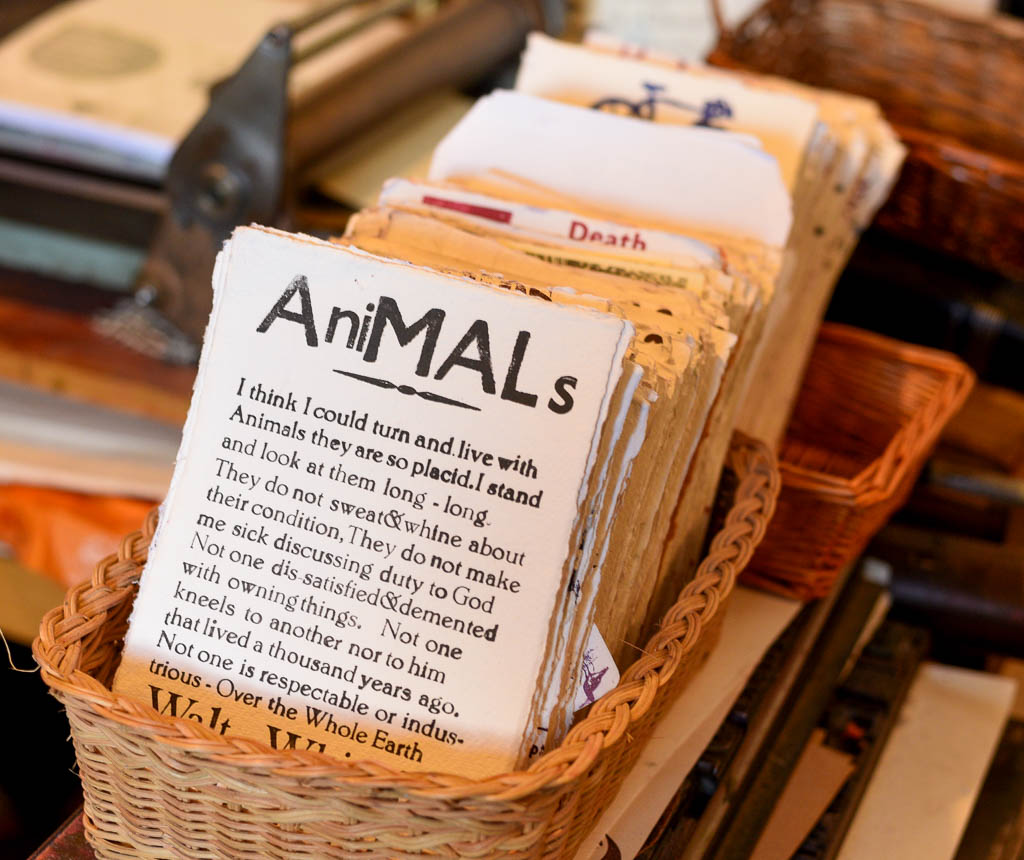 Wasn't that keen on school, played lots of football and joined the chess club and used to collect chess boards and sets, and left school at 16.
Hated poetry when I left school, we were forced to learn it by rote. I gradually rediscovered it years later through books. Poems are concise and condensed. In ten lines you'll find a novel.
My most treasured poems are by Sylvia Plath, Charles Causley, William Blake and Percy Bysshe Shelley.
I also like the modern poet Lawrence Ferlinghetti who founded the City Lights Bookshop in San Francisco in 1953. It was the first all paperback book shop in America – paperbacks then were looked down on by most booksellers. It's still going strong; I'd love to visit.
I've championed his work over here; he's written some brilliant poems. Lawrence published Gary Synder, Jack Kerouac and Allen Ginsberg. The HOWL obscenity trial really made him. My favourite bookshop is The Shakespeare and Company bookshop on the Seine in Paris, it inspired Ferlinghetti too.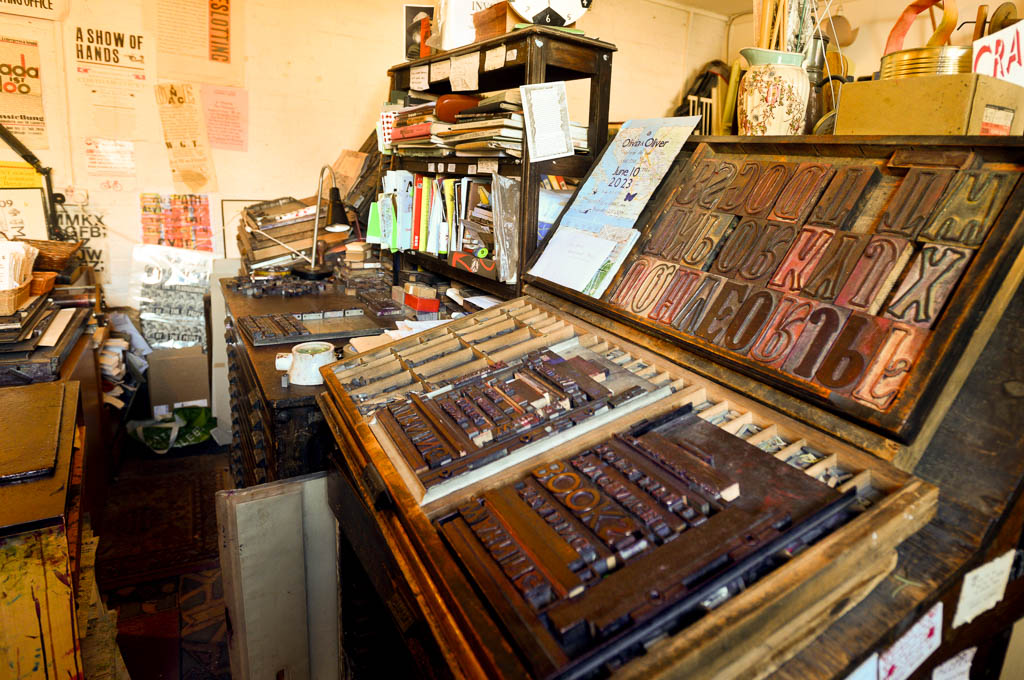 Letterpress is important to me because it gave me the possibility of printing my own work and other poets', it came about accidently. When I first came to Stroud I went to the Evergreen Press founded by John Grice – he was a litho printer. He printed a postcard for me about the protest over the trees in Stratford Park near Tesco. John had a Derby treadle press and two cases of type, Times Roman 10 point. He let me set my own poem line by line, took me seven hours to set 14 lines, but I did it, I got hooked on the process and the ability to print my own work. Two weeks later I bought my own press and some type and John let me put it in his workshop in Piccadilly Mill – I've never looked back. At first, I gave the posters away but now they sell in Made in Stroud, The Woolpack in Slad and on my Shambles market stall.
Stroud means a great deal to me, particularly its beautiful landscape, I've printed many poems about it. I think the best view in Stroud is toward Swifts Hill from Slad. I've written a poem about Swifts Hill.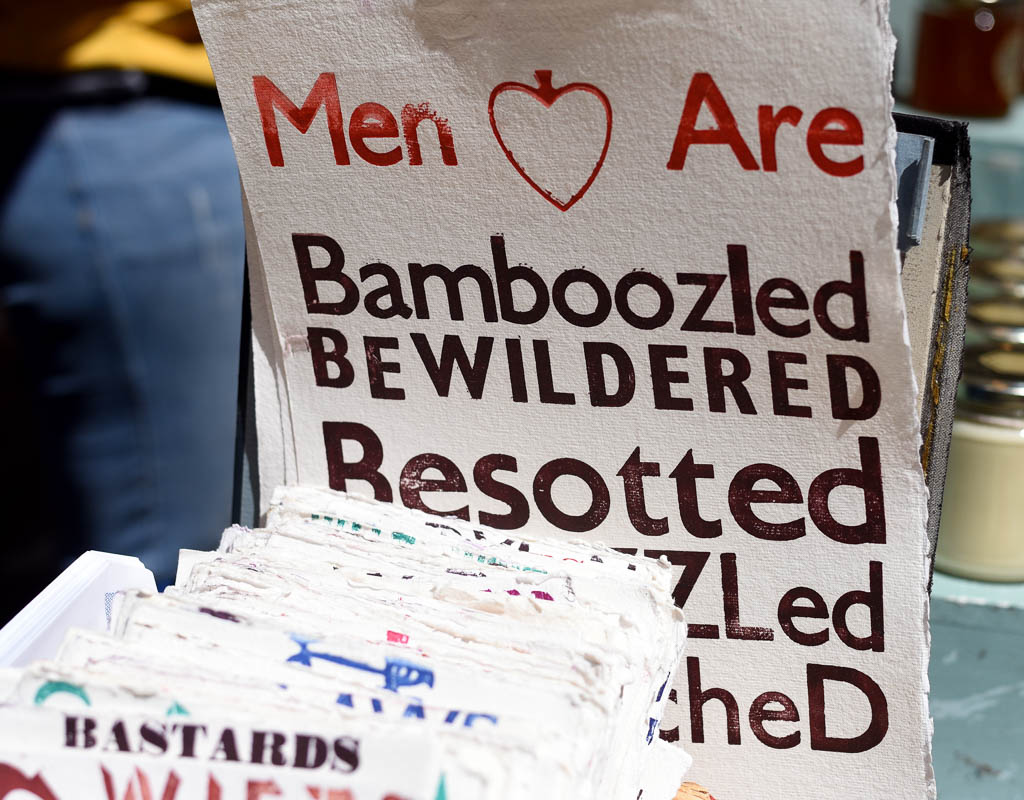 My happiest place in Stroud is cycling up the Slad Valley to The Woolpack that's been my local since 1991. On my first visit to the pub, I gave out some anti-poll tax poems I'd written and I was made to feel welcome, I've been going there ever since.
In Stroud itself a building close to my heart is the lovely old Town Hall where I put on The Book: A celebration in 2012. A traditional dance hall on the first floor it's the same design as Wirksworth town hall in Derbyshire where I used to go to dances when I was a boy.
My go-to book is Homage to Catalonia by George Orwell on the Spanish Civil War. I did one poetry reading with Laurie Lee, for Apple Day in 1995, I didn't meet him officially. I printed the last page but one from Cider with Rosie for his daughter Jessie to mark the centenary of his birth in 2014. He ends up cycling away into the rain on his bicycle.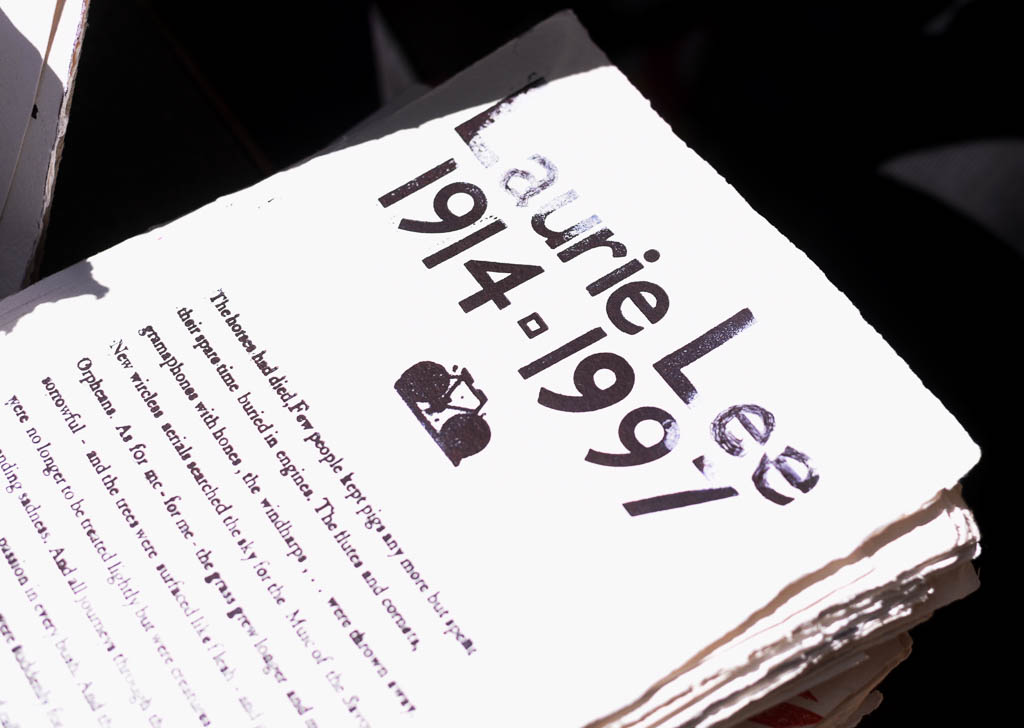 I'm hopeful for future of bookshops – if it is an independent bookshop the people that run it bring their own likes and choice of books which makes it unique.
I first went to Glastonbury Festival in 1981 and we first performed on Arabella Churchill's theatre stage. Then Pat West and Geoff Cloves and the other Riff Raff poets were given their own workshops and marquees in 1990. I think it's special because most money goes to charities, its not a commercial festival. People that run each field have been doing it for over 20 years and passed on to their children. I was quite involved with it for many years.
I'm 85 now and not optimistic about humanity, I think the insects that are left will rule the world or AI, that's apart from nuclear war and pandemics. I'm optimistic generally, but I do fear and feel a bit queasy when I see the decline of insects. It's scary, I've lost most insects on my allotment, I used to get lots of gatekeeper butterflies, now hardly any.
A football is my favourite object, the only qualification I have is as an FA coach and referee class 3 – that's the lowest. I qualified when I was stupidly in the army for three years making maps. I joined to escape a five-year apprenticeship with Trust Houses Hotels.
 I was trained by the first England manager Walter Winterbottom. I played for 20 odd years at the Stroud Leisure Centre on a Sunday evening.
Photographs are also important to me. For one year I lived in Dunfermline and my dad was in the Royal Navy, stationed at Rosyth. I used to sleep on the couch, I was only 4 or 5. On the wall was a photograph by Edward Curtis called 'Three Chiefs'. It showed native American chiefs on horses at a water hole. I used to stare at it and it's stuck in my memory.
I have a book by George Catlin the lawyer, painter and author who went from tribe to tribe and drew the native Americans. I love his quote which I've printed, about a meeting with a particular tribe.
'Oh! How I love a people who don't live for the love of money'.
Words and pictures by Simon Pizzey