The Cotswold Canals Trust, a volunteer-led charity based in the Stroud and Cotswold District has been honoured with The Queen's Award for Voluntary Service, the highest award a voluntary group can receive in the UK.
The Cotswold Canals Trust provides volunteer-led – restoration along a 36mile long canal corridor. Over 7000 Trust Members with over 300 volunteers are actively engaged in the restoration, fundraising and trading activities, which in turn provide services that benefit people and nature by providing them with a green-blue corridor.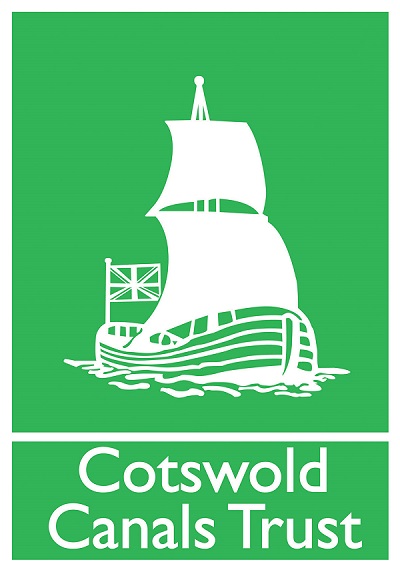 The volunteers keep the towpaths and waterways clear which are enjoyed by over 250,000 people each year, maintenance is provided in an environmentally friendly way whilst meeting obligations of restoring Heritage structures.
Restoration of the canals enjoys enormous local support, with many affiliated local and national organisations.
The Cotswold Canals Trust is one of 241 charities, social enterprises and voluntary groups to receive the prestigious award this year. The number of nominations remains high year on year, showing that the voluntary sector is thriving and full of innovative ideas to make life better for those around them.
The Queen's Award for Voluntary Service aims to recognise outstanding work by volunteer groups to benefit their local communities. It was created in 2002 to celebrate The Queen's Golden Jubilee. Recipients are announced each year on 2nd June, the anniversary of The Queen's Coronation. Award winners this year are wonderfully diverse. They include volunteer groups from across the UK, including this canal restoration charity, an inclusive tennis club in Lincolnshire; a children's bereavement charity in London; a support group those living with dementia and their carers' in North Yorkshire; a volunteer minibus service in Cumbria; a group supporting young people in Belfast; a community radio station in Inverness and a mountain rescue team in Powys.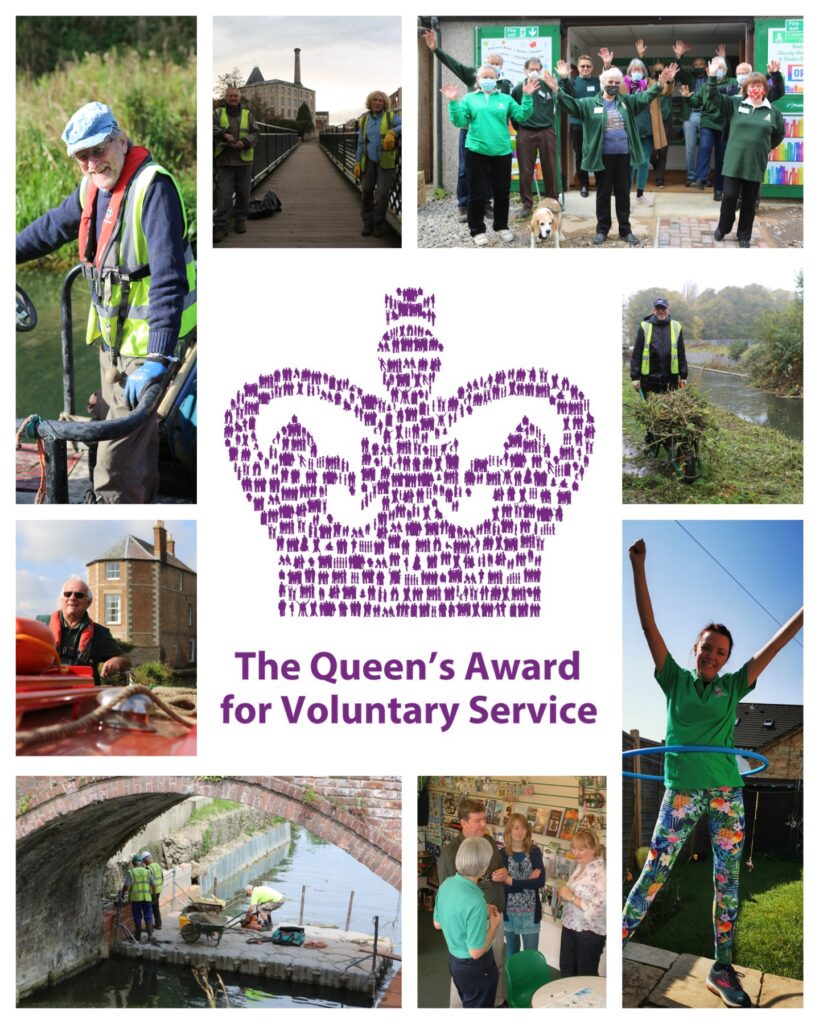 Representatives of The Cotswold Canals Trust will receive the award crystal and certificate from Edward Gillespie OBE Lord-Lieutenant of Gloucestershire later this summer. He said: "I am absolutely thrilled for the Cotswold Canal Trust to have been a recipient of the coveted Queen's Award for Voluntary Service. This is a massive accolade for the immense contribution that volunteers make to this amazing organisation that has transformed our landscape. It also represents the benefit that volunteering brings to the quality of life of so many people. Very many congratulations. I have no doubt their example will be an inspiration to others."
Two volunteers from The Cotswold Canals Trust will attend a garden party at Buckingham Palace in May 2022 (depending on restrictions at the time), along with other recipients of this year's Award. 2022 will be an auspicious year for The Cotswold Canals Trust, as it marks the 50th Anniversary of their voluntary activity.
Jim White, Chair of Trustees is thrilled to learn about this honour and said: "Our canal restoration project is complex and yet so brilliant. Having the trust and support of so many volunteers helps us to create beautiful spaces for communities, improve the environment and celebrate the industrial heritage of Gloucestershire, this award is a testament to the decades of volunteer-led activity that has gone before us and will continue long into the future. I would like to congratulate all recipients of this most prestigious award, and express how humbled we are to stand amongst them all."
Siobhan Baillie MP, Vice President of The Cotswold Canals Trust said: "It is so wonderful to see this charity and its volunteers receive such a high honour. The Cotswold Canals Trust volunteers have done a great deal for Stroud in terms of leisure, amenities, tourism, and employment opportunities. I congratulate everyone who has worked so hard and given so much of their time to help ensure Stroud is known as the best place to live in the UK. Well done to them all."