Are you trying to sell your property quickly and at the right price? If so, clever styling is essential.
By applying a few simple but effective tips, you can show off your home in its best light and attract potential buyers who are willing to pay the best possible price.
From de-cluttering to introducing ambient lighting, these ideas from The Property Centre will help make your property more appealing and ensure it stands out from other homes on the market.
Declutter your property
Decluttering and classifying your property items is an important first step to making your property more attractive and inviting to potential buyers.
Carefully consider each item and decide whether it should be classified as 'practical', 'beautiful' or 'sentimental'.
Practical items are those that are necessary for function and will be used by future inhabitants of the property, such as permanent fixtures and appliances, while beautiful items are those that add aesthetic appeal such as artwork.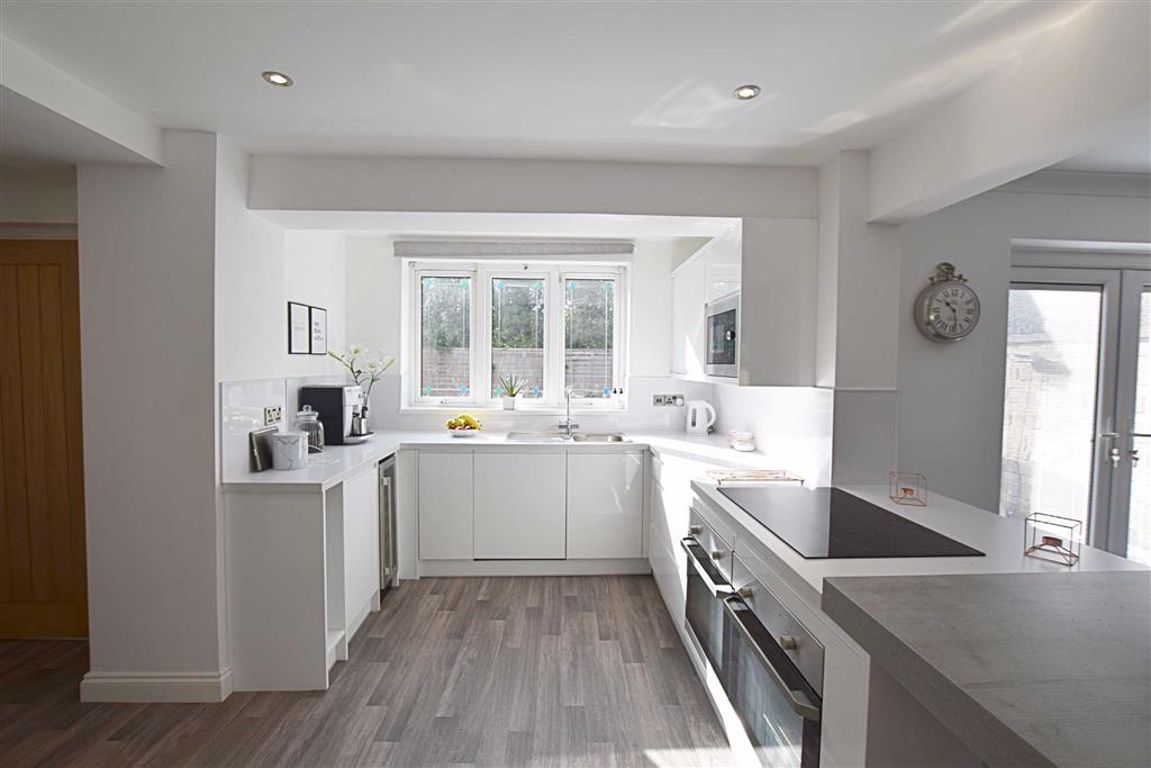 Sentimental items can be a bit trickier – they include any belongings with personal meaning, such as family heirlooms or gifts from friends, but they may not be suitable for property viewing since they can distract potential buyers from the property itself.
When deciding which items to keep, donate or sell, start by considering each item individually – does it add practical value? Is it in good condition? Is it aesthetically pleasing? If not, you may want to get rid of it.
It's also a good idea to consider the size of the property when deciding how many items to keep – without overcrowding, try to give prospective buyers an idea of how their own belongings would fit in each room.
Finally, look at how all of the pieces work together in each room – do they match well in colour and style? If there is too much contrast between different pieces of furniture or artwork in one room, then consider removing some of them for a more cohesive theme.
This way your property will have a streamlined feel that will draw potential buyers in and make them feel at home.
Have a good tidy up
It's essential to remember that everyday chores will need addressing too. Before a viewing, remember not to leave any dirty dishes in the sink or have laundry lying around.
It's easy to forget, but when your property is on the market, you want it to look its best and have as few distractions as possible.
Start with the kitchen – make sure all of your dishes are put away and all surfaces are wiped down. If there are any appliances that need a wipe over, address them right away.
Next, take care of any laundry or other items left lying around in other rooms throughout the property. Make sure all beds are made and nothing is out of place.
Invest in some good storage solutions like boxes or baskets so that everything looks neat and organised. Make sure all items stored this way have either been properly cleaned or sealed airtight for long-term storage – no one wants to smell musty odours when looking at a property.
In addition to making sure everything is clean and organised, consider bringing in some new accessories that add a touch of style to your property. This will help make it look more inviting and memorable for potential buyers.
Some options include area rugs, lamps, pillows, curtains, small plants, artwork or bookshelves. All these additions create an inviting environment while also helping keep everything tidy by providing designated spaces for where things should go.
Having a property free from clutter is an important aspect of selling quickly. Taking the extra time and effort to ensure everything looks great will pay off in the end and will go a long way towards receiving multiple offers from interested buyers.
Make your property look lived-in
Staging a property is an important step in helping potential buyers visualise themselves living there.
By making the property look lived-in, you can create a more inviting atmosphere that will make a great first impression. This can help encourage buyers to take the property seriously and picture it as their future home.
When staging a property, start by considering the overall atmosphere of each room. Choose furniture that is comfortable and inviting and showcases the property's best features.
Lightly arrange chairs, tables, sofas and other items to create conversation areas and a natural flow within each room. Don't forget to add some personal touches like pictures or artwork – this will give prospective buyers something to focus on while they're touring the property.
To further enhance your property's appeal, think about adding some seasonal decorations. Placing flower arrangements or indoor plants throughout the property will keep it feeling fresh and inviting at any time of year.
Consider taking advantage of technology too – many potential buyers are interested in properties that come with modern amenities like smart LED lighting or app-controlled thermostats.
If your property doesn't have these features already installed, you can purchase them online for relatively low costs compared to what they would add to the value of your property once sold.
Finally, keep in mind that even if you have all of these elements in place, it's important for potential buyers to be able to imagine themselves living there as well – so leave some space for them to do that by removing excess furniture and personal items when possible.
With just a few simple steps, you can make sure your property looks its best for prospective buyers during a viewing.
Eliminate odours
Eliminating any odours that may be lingering in the property is an essential part of making it appealing to potential buyers.
Pet odours, dampness and cigarette smoke are all common culprits, so addressing these issues is key when selling your property quickly.
One of the simplest ways to eliminate pet odours is to use a combination of enzymatic cleaners and air purifiers.
Enzymatic cleaners can help break down tough odours caused by pets, leaving your property smelling fresh and inviting. Air purifiers are also great for removing dust, dander and other particles from the air that can contribute to a musty smell.
Dampness can also be an issue in older homes or rooms with poor ventilation, but there are some things you can do to help control it.
First, open windows whenever possible to allow airflow throughout the property. If you're able, you may want to consider investing in a dehumidifier – these devices help reduce levels of humidity in enclosed spaces and can drastically improve the smell of your property over time.
As an added bonus, they also reduce allergens like dust mites and mould spores, making them ideal for those with breathing difficulties or allergies.
Finally, if cigarette smoke has been an issue in your property, it's important to make sure that every trace of it has been eliminated before showing potential buyers around.
This will involve thoroughly cleaning carpets and curtains and washing down walls and fixtures where smoke residue may have built up over time. You'll also want to check for any lingering smells on furniture or fabrics too – steam cleaning upholstery is usually enough to get rid of stubborn smoke smells if necessary.
Overall, taking the time to address any odour issues in your property will be worth it in the end – potential buyers will appreciate walking into a clean-smelling property and this could be what sets yours apart from others on the market.
Let there be light
Taking advantage of the natural light available in your property is an important part of making it more appealing to potential buyers.
Open up curtains and blinds to let as much light in as possible, which will make the property appear brighter and cheerier.
Adding additional lamps or light fixtures can also help create a warm, inviting atmosphere.
Think about how you can use different lighting to emphasise certain areas or create a cosy ambience – such as adding table lamps near seating areas. Fairy lights are another great option for creating a soft, romantic feel – perfect for those looking for a property with character.
The type of bulbs used in your property's lighting fixtures can help emphasise the atmosphere too. Soft white bulbs give off a warm glow and help create an inviting atmosphere, while daylight bulbs can provide more clarity and definition throughout the property.
If you haven't done so already, consider replacing older-style bulbs with modern energy-saving options such as LED lights. These bulbs not only last longer and use less power than conventional lightbulbs but they also come in a variety of colours and brightness settings – allowing you to customize your property's lighting depending on the time of day or occasion.
Overall, taking time to think about how best to utilise natural light and additional lighting sources will be worth it in the end – it could make all the difference when potential buyers view your property.
High-quality professional photography
The quality of property photography is hugely important when it comes to selling your home quickly. Poor or inaccurate photos can give potential buyers the wrong impression and reduce their interest in viewing the property.
In today's digital age, where the vast majority of property searches begin online, a virtual tour and an accurate floor plan are essential to ensure your home stands out amongst the competition.
At The Property Centre, we've revolutionised the home-buying experience with our remarkable Giraffe360 system. Providing a virtual walk-through tour of your house in 270-megapixel resolution creates an almost lifelike viewing experience for potential buyers.
In addition to providing a virtual tour, our cameras are equipped with the latest technology, allowing us to capture and stitch together 50 Megapixel HDR images for high-definition, crisp photographs. Each image is then professionally edited by an experienced team in order to ensure maximum quality.
Choose an experienced and knowledgeable estate agent
Are you looking to sell your property quickly? Choose an estate agent with a proven track record and one whose marketing stands out.
From selecting beautiful photos of your property to crafting compelling ad copy, a good agent will ensure that your property is presented in the best possible light.
Plus, don't forget to ask about their social media presence – a good estate agent should have an active online presence where they update potential buyers on the latest properties available.
An agent such as The Property Centre with positive reviews from past clients, who know the property market inside-out and can provide strategically targeted marketing, will get your home noticed by as many potential buyers as possible.
Investing in a knowledgeable estate agent could make all the difference when it comes time to sell your property quickly and for the top price.
---
As Gloucester and Worcester's top-selling agent, and a leading sales and lettings agent in Cheltenham and Stroud, no one is better placed than The Property Centre to sell your home.
With nine branches located across Gloucestershire and Worcestershire, we offer excellent local coverage and our highly experienced valuers have an in-depth knowledge of the local market, which means any valuation you receive will be realistic and accurate – giving you the best chance of selling.
Our dedicated in-house marketing team also ensures your property is seen by potential buyers on every possible platform.
Click here to arrange your free valuation today.