It's ready to roar into the 2020s, but VW's Golf is closing in on 50. Simon Hacker checks for middle-aged spread.
This is Volkswagen's eighth, yes, eighth Golf, a badge that first saw light of day in 1974 and is hence now 47. The big 50 looms, so some sort of party and special editions will surely follow.
How much the world has changed from a 1974 turn of the key. When the first model landed, we were in the throes of a general election eventually won by Harold Wilson. I'd like to offer a charismatic backing track here, but number one at the time was Annie's Song, by John Denver. Ho hum.
All the same, Volkswagen's revolutionary new people's car was a party on wheels among technophiles. A front-engined, front-wheel drive wonder, it swept aside the ideology of the Beetle, a car with an engine positioned to increase your chances of crashing. As I found out on a winter road in 1989.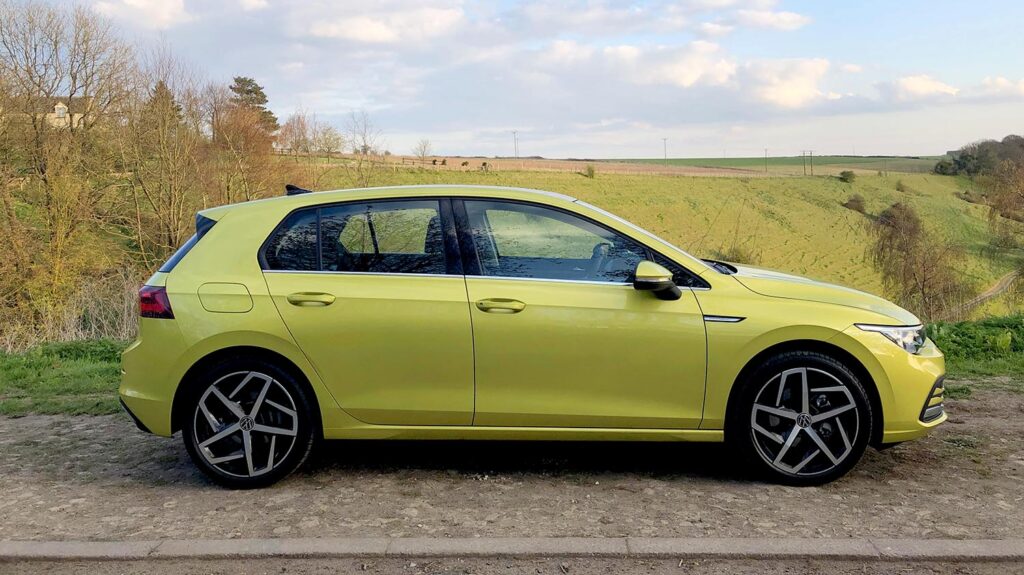 Golf Mk1 soon became cutting-edge metal, and What Car? magazine reckons it still is, though they've clearly bought a new tape measure since the days when I worked for them. Not to digress, but the post-nuclear cohabitational domestic transport unit of 2021, I suspect, is typically a Nissan Qashqai and upwards.
Where does that leave the Golf? To be fair, it has grown. Against the 1974 debut, what you now see adds the girth of a washing machine and width of a designer toaster, a fact which computes – most probably correctly – to match typical waistline increase. Since 1974, we've apparently become 9cm wider. Sadly, I fear this is very astute R&D from Wolfsburg.

Recollections of 1974 are inevitable, given the bodywork's straight lines. Okay, it doesn't have the kind of angles to demand safety glasses, but from a distance, this keen linearity is a hint of pleasures to come. All said, it's knockout gorgeous (to which a cynic might say that, given seven previous sorties, it blooming well should be).

Inside, the appeal stays sharp and if cosy, cloistered reassurance is what we seek post-pandemic, welcome home. The spec ladder hops from Life to Active to Style and finally R-Line (while hybrid GTE, performance GTI, diesel GTD and motorsport R are side menus). For power, you can opt from three new 48V mild hybrids and a revamped GTE plug-in hybrid. An entry-level 1.0-litre three-cylinder TSI is also offered (in 89bhp and 109bhp), while a 1.5-litre four-cylinder TFSI comes in 129bhp or (as driven here) 148bhp guise. Kit is generous for all options; check VW's website if you don't trust me.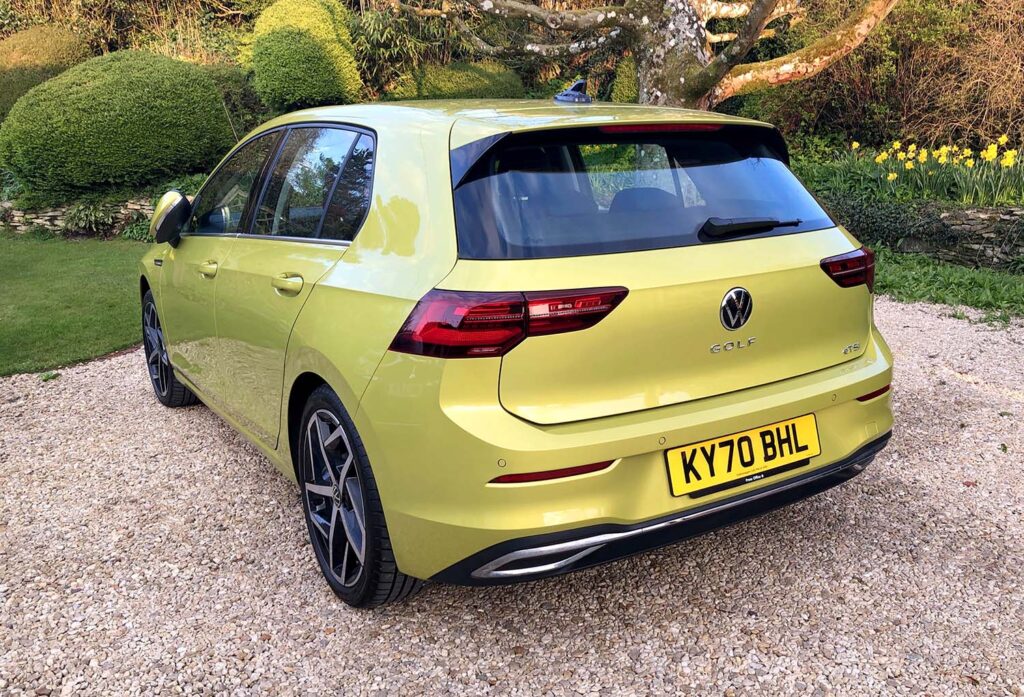 So how might a 148bhp Style spec 1.5 eTSI drive? Given 48 volts of assistance from its electric motor (denoted by the 'e'), perhaps more impressively than that raw paperwork suggests. For lug, it is diesel-ishly compliant and can be sprightly at higher speeds, too; as ever, the DSG auto shift is the kind of pleasure that makes you wonder why anyone wants such a quaint artefact as a gearstick. Drive carefully, and it won't stray below 40mpg, though its stick-shift sister will, as a reward for your elbow work, achieve better.
Ride quality is good. Probably excellent seeing as I tested it largely on roads in the Stroud district. Germany is the master of the velvet ride, a fact best understood in Germany; here, cars like this are more mitigation devices. Given that, the Golf's road-hugging, roadstery dynamism is abundant; by the end of this week's test, and being older than 47, I returned to my day-job pickup truck with a sense of relief.

So, a great family car? If you have contained your enthusiasm for procreation to no more than two offspring, it's a flattering option. Free of the dirge and splurge of SUV life, you might even squint into the rear-view mirror and convince yourself you're younger, freer and maybe a bit more single. The driving dynamism of the Golf, as per every Golf ever before, will never nudge you politely and tell you to act your demographic definition. For that reason, VW has another classic in the making. Whatever decade you drive in.

VW Golf Style 1.5 eTSI 150PS 7-speed
DSG 5-door, price £30,465
Stroud Times verdict: 8/10 A hatch unmatched.
More info: volkswagen.co.uk