After a testing year, dressmaker Emily McNair is back on track.
Emily's business was hit hard on the night of December 23 when floods of biblical proportions rushed into her Slad Road studio.
But light has arrived at the end of a long tunnel and Monday, April 12 will mark a special day for Emily, a fourth-generation needlewoman who recalled that chastening night on the eve of Christmas Eve.
"We were wading in waist-deep, freezing water," recalled Emily, who has been a dressmaker for 20 years. "The priority was to save items belonging to clients, which we managed, followed by stock and equipment. I lost an amount of stock, mainly handbags and my stash of vintage fabric, which sadly, is irreplaceable."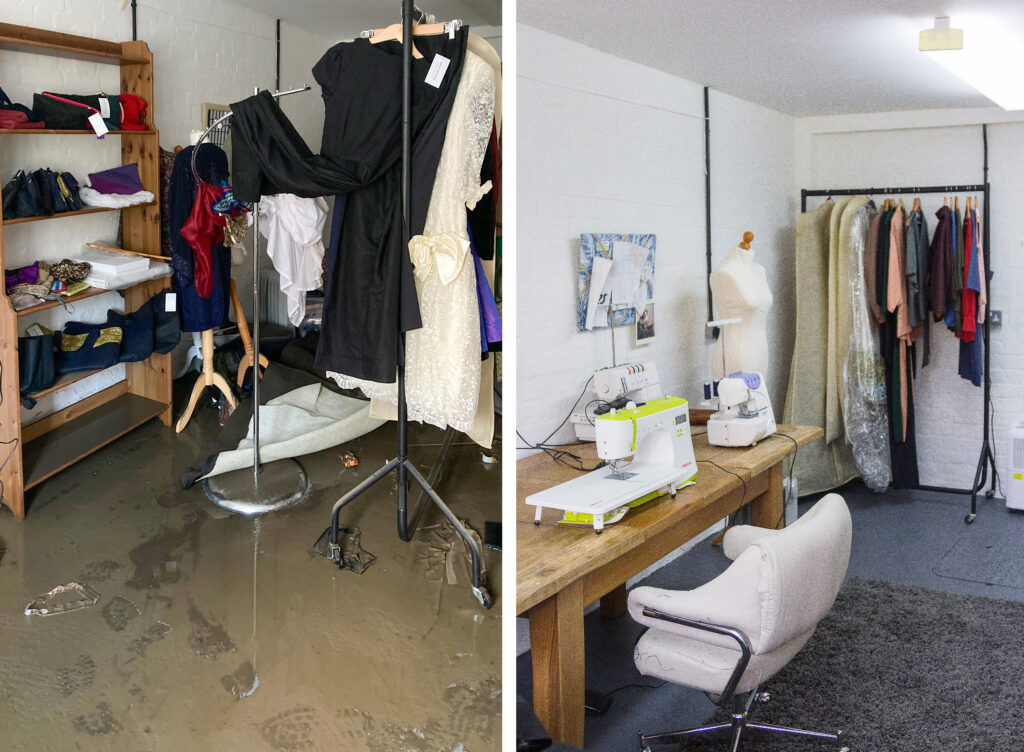 Emily is now ready to reopen and insisted the Stroud community stepped up to the plate in such trying times.
She added: "Work has been scarce enough over the last year, this was the last thing I needed, but So many people were offering to help, asking if I was crowdfunding, etc.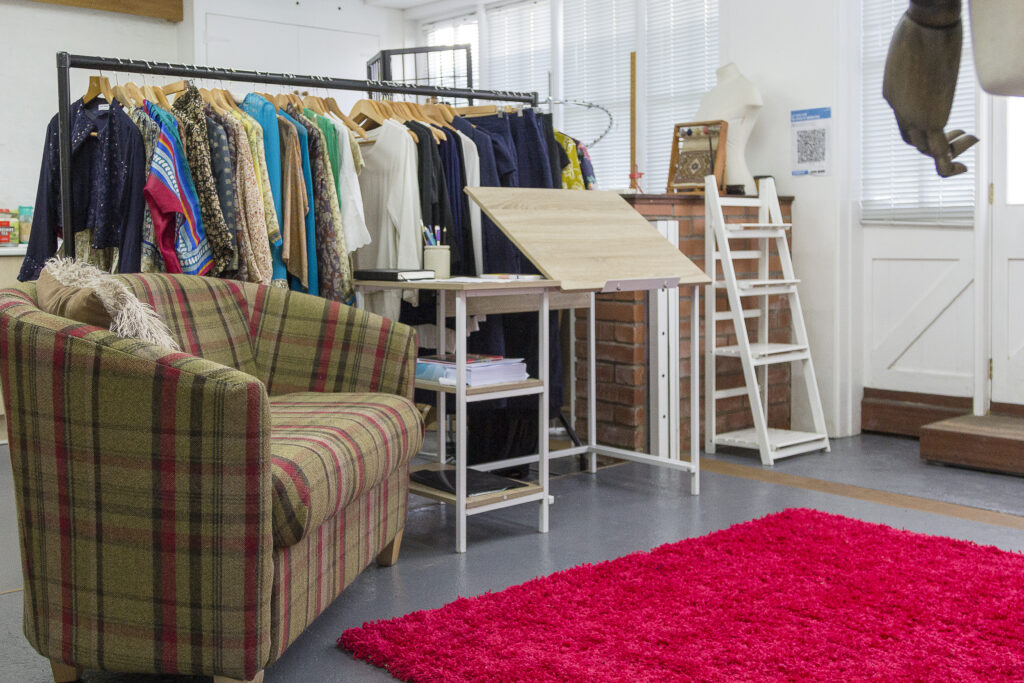 "In the end, I ran a sale on my website with the remaining stock and people were very generous in ordering, so I was able to replace most of what was lost without needing to crowdfund.
"I decided to look on it as an opportunity to give the studio a fresh look, once it had all dried out, my partner and I redecorated and I got new soft furnishings so the studio is looking really cozy and ready to welcome customers. These are trying times and it's great to know that your community has your back."