At less than £8k, Dacia's latest Sandero is Britain's most affordable car. Simon Hacker wonders if we're suckers for spending more.
With a forensic eye for identifying home truths, Viz comic is a must-read for the inner schoolboy. Lidl Richard is a man who, like many of us, hates over-paying. So he shops at German discount stores but soon ends up attending Middle-of-Lidl therapy sessions for his compulsion to spend on items he'll never need – electric cat flaps, in case he gets a cat, a spare tool belt because someone might borrow his original… you get the gist. It's a salutary tale of how easy it is to spend everything today because we fear spending too much tomorrow.I suspect we elevate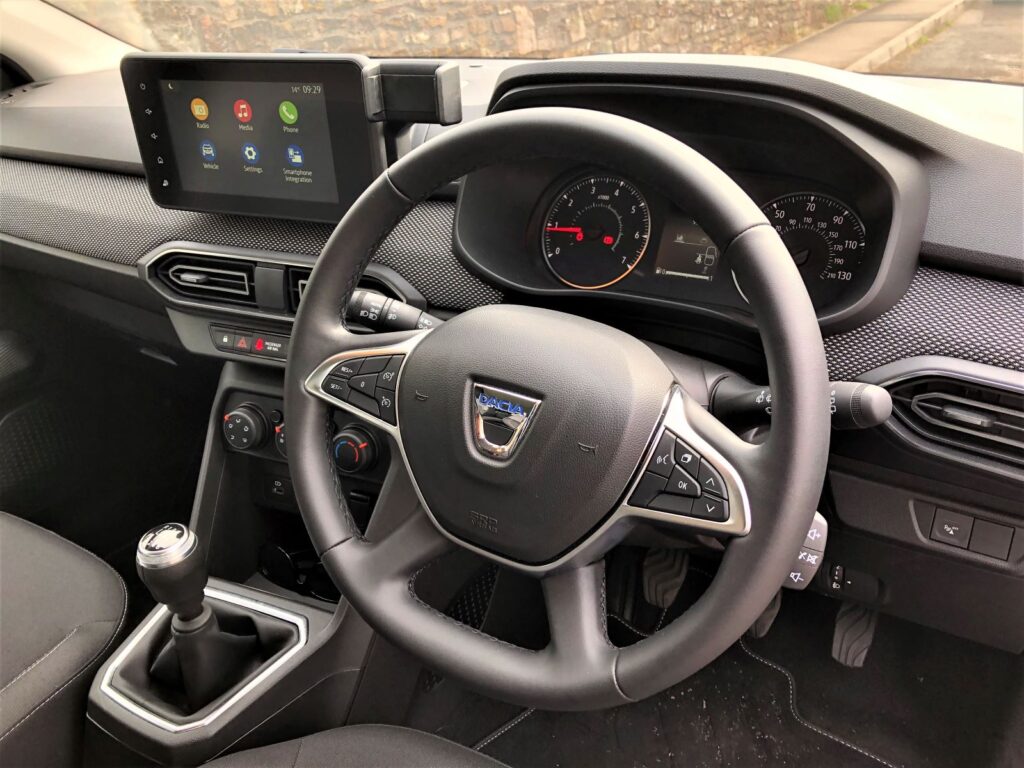 this tendency to its greatest height when choosing a car. Hands up all those who've been asked what that dusty knob does on the dash, only to realise we've never touched it and haven't the foggiest? For that reason, I've always loved machines that offer what you need and care little for delivering more. Some of my happiest moments were at the wheel of a Citroen 2CV. Those days were pure motoring. Pure pain, too, when the roof leaks and changing gear gives you tennis elbow, but that's just nit-picking.

Renault knows this. It's why it went on holiday to Romania in 1999 and brought back Dacia, dusting it off and touting it as the cure for chrometophobia. They even hired gravel-toned actor Ralph Ineson to voice the ads, telling us to 'do the maths'. I've no idea if Mr Ineson is notoriously shrewd in his spending habits, but he is from Yorkshire.

If only maths beat emotion. Past consumer surveys tend to suggest (often with a barely suppressed exasperation) that no matter how thorough consumer advice is, the final decision on what we drive can be as ditsy as a nice colour, a badge that turns you into Golem or the heartfelt desire to nark the neighbours.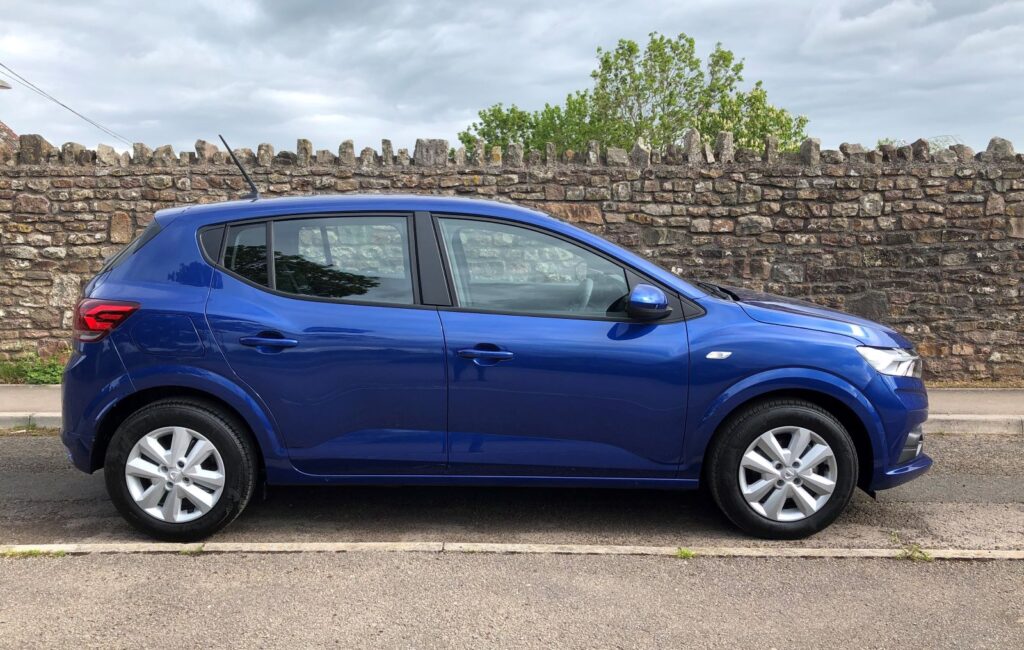 How narked they'll be if you host a £7,995 Dacia Sandero on your driveway depends on their evolution. Blessed with even a feeble grip on the some of the terrifying spending habits we maintain around our motors, they really ought to marvel at your wisdom, as you explain that the broad yearly figure for loss is around £3,000, the biggest factors being fuel, maintenance and depreciation. Haemorrhaging anything less than £3,000 a year is, therefore, Martin Lewis level stuff, but the Sandero's financial proposition makes this possible. By the time it's due its first MoT, those neighbours will have lost more on their crazy transport choices than this motor originally cost.

And what of the tangibles? After a week, I experienced no rash from a hair shirt, I wasn't frogmarched from Stroud Waitrose to Aldi and, best of all, my children, ruined as they are by rides in McLarens and Porsches, never once sniggered. Even with primary school maths, they got it – and all with barely any need to explain how CAP forecasts so far have tipped the Sandero as being ahead of all rivals for retained value after three years.

If a good car is more than the sum of its parts, how about one in Monastery specification? Obviously a machine with no stereo, no disc brakes, no infotainment screen, black bumpers on white bodywork and window winders for the kids isn't going to fulfil everyone's dreams, but in an age when cars groan under their smorgasbords of spec, we shouldn't forget how less really can mean more.

As we wheeze into the last decade of combustion motoring, we need a discussion of what automotive wonder might be recognised at the zenith; what reflects how much was achieved. The best example, for my money, will be what delivered most for least. For competence and stripped-down ability, this Sandero surely starts the bidding.
Model: Dacia Sandero Access SCe 65
Price: £7,995
Equipment: auto LED headlights, front electric windows, phone docking station, auto emergency braking, six airbags
Power: petrol, three-cylinder, 999cc 120g/km, av. fuel 53.3mpg
Stroud Times verdict: A lot for a Lidl 8/10