A startled motorist spotted a person cycling on the hard shoulder of the M5 motorway this morning.
Concerned about the rider's safety, he immediately phone 999 from his car and the cyclist, riding a shopper-style bicycle and with a rucksack on their back, was soon located by police officers.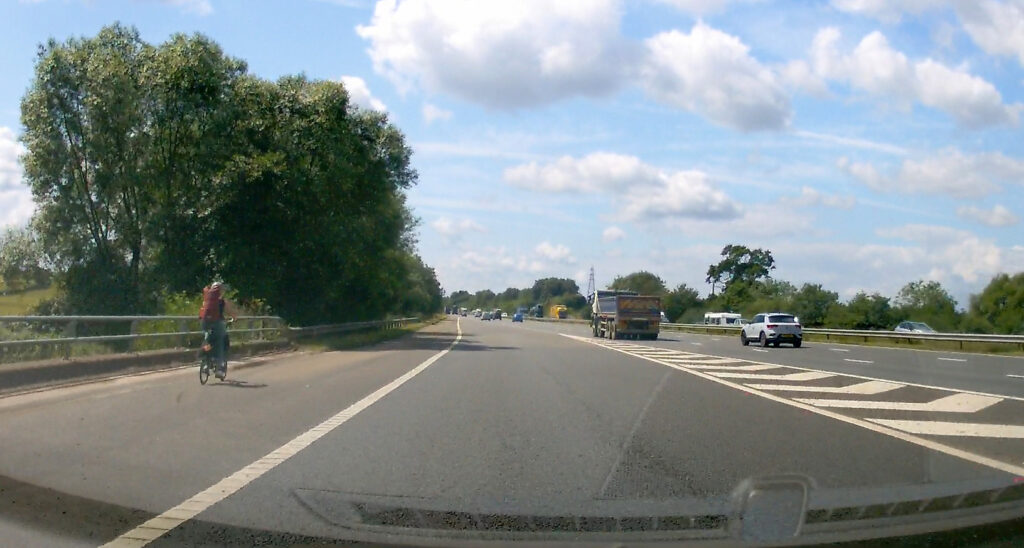 Another motorist, Tony Egan, also spotted the cyclist: "I pulled over on to the hard shoulder to stop her and said 'you do know it's illegal to ride your bike on the motorway?' She replied 'is it, I used my phone to search for a cycle route and it took me down here.
"I asked her to go on the other side of the safety barrier to wait for the police, knowing they had already been called.
"Not long after the police arrived so I left them to it. I could have just kept driving home but I thought she might get hurt that's why I stopped. Glad she's safe now."
A spokesperson for Gloucestershire Constabulary told StroudTimes: "Police were called to the southbound carriageway of the M5 at midday after it was reported that a cyclist was travelling along the hard shoulder.
"Officers attended and located the cyclist near to junction 13. They have been given words of advice and escorted to a safer place."