Stroud Sacred Music Festival – 'an act of unity and peace' – was held at St Laurence Parish Church and the Stroud Centre for Peace and the Arts (SCPA) on Saturday.
The festival started as an idea amongst friends in the autumn of 2014. The aim was to create an event that promoted unity and peace by celebrating the power music has in bringing people together and breaking down barriers.
The theme of Music from the Dawn of Time presented music and singing from the folk and indigenous traditions of India, the British Isles, the Artic Circle and the Sahara.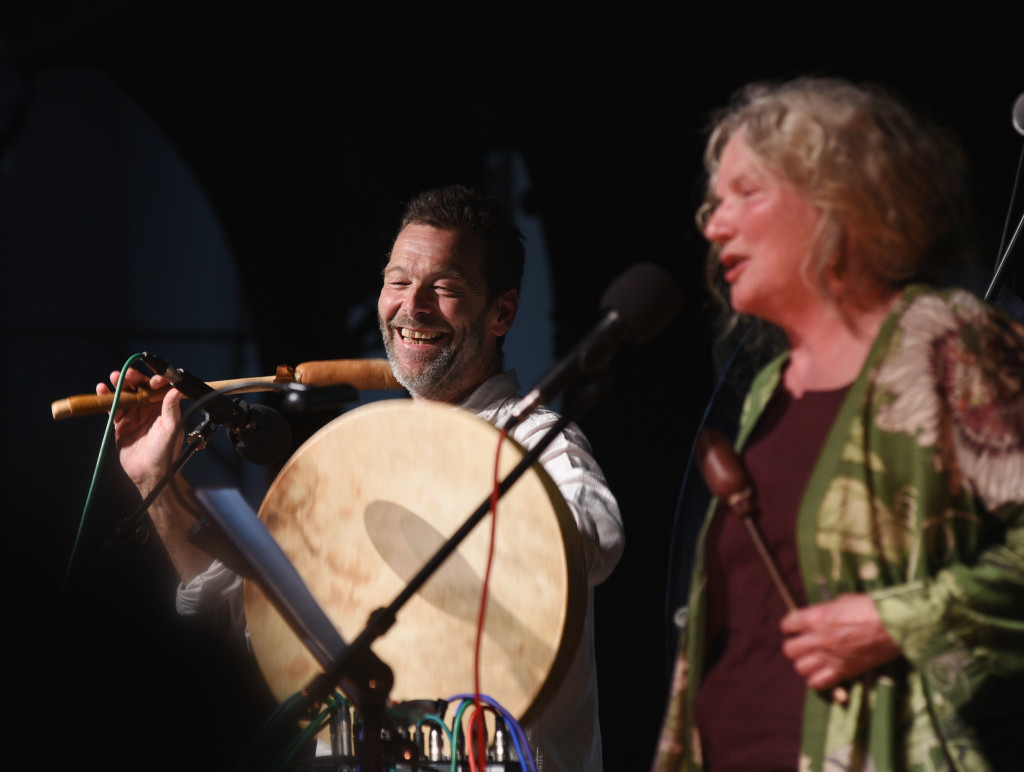 "Our aim is to create peace and harmony by taking festival goers back to the origins of music, beyond separation and conflict, to celebrate unity and peace," said Rev Simon Howell, creator of the festival.
"World music is always popular at our festival, and this year we added an extended gong bath with cello to complete the evening."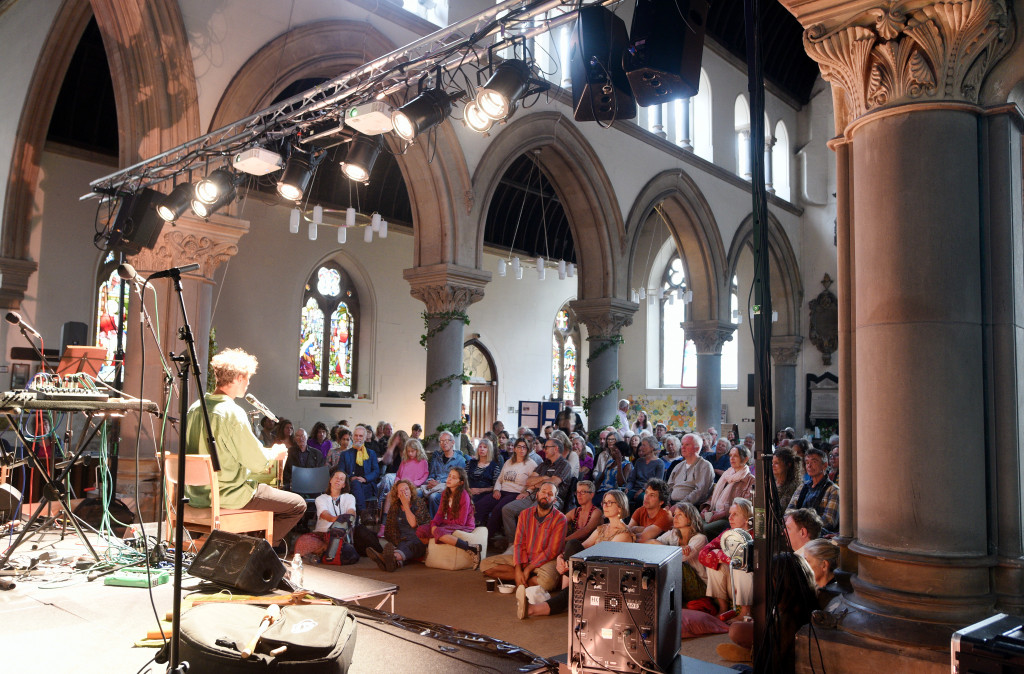 The day began at 8am with a dawn raga, played on the sitar by rising star Michael Griska from the United States whose teacher K Sridhar lives locally.
A dedicated chant space including a variety of traditions ran from mid morning to lunchtime, while the main event of an evening concert attracted a full house in the town centre church. Top level sound and light systems and delicious vegan food, teas and cakes made for a top-quality event that was uplifting and inspiring for the audience of around 300 people.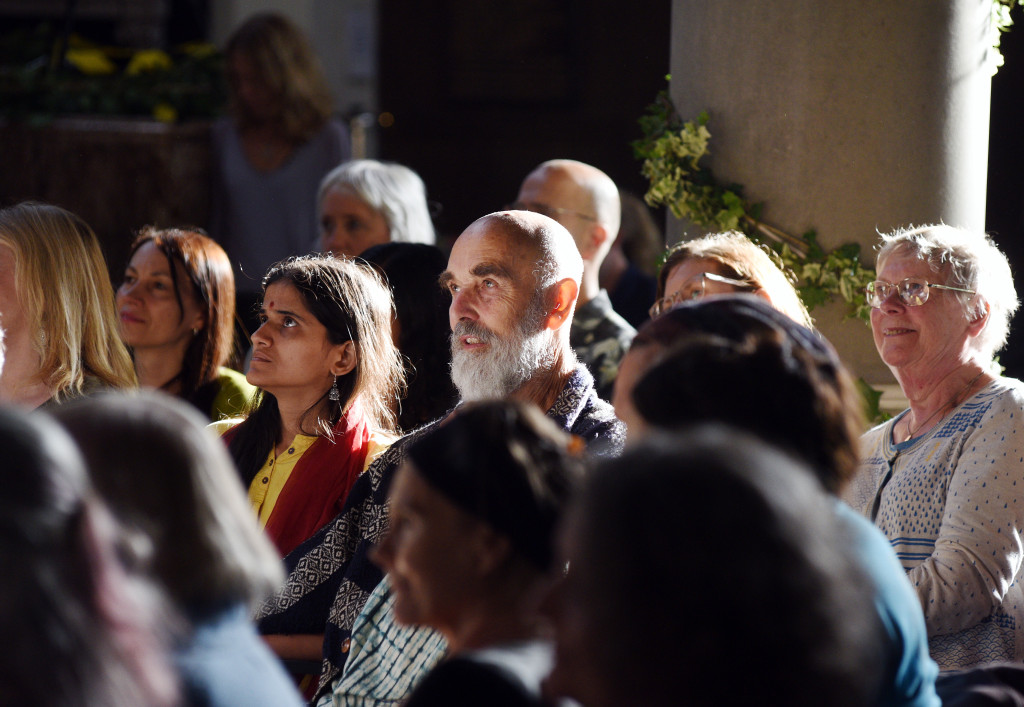 Pictures by Simon Pizzey – swipe through the gallery below