Stroud MP Siobhan Baillie has supported Cainscross Rugby Club's call for more girls to take up the sport.
Siobhan was taught the basics of tag rugby when she went to the club based at Victory Park at the weekend.
During the visit, she spoke to the club's chairman Adam Carter and his wife Jo about the club and their hopes to expand the mini's team and get a girls' team together.
It is also looking for more youngsters and older people to join. Children can start at three and they hold mixed ability training in the week.  The free taster session at the weekend was packed with smiling children.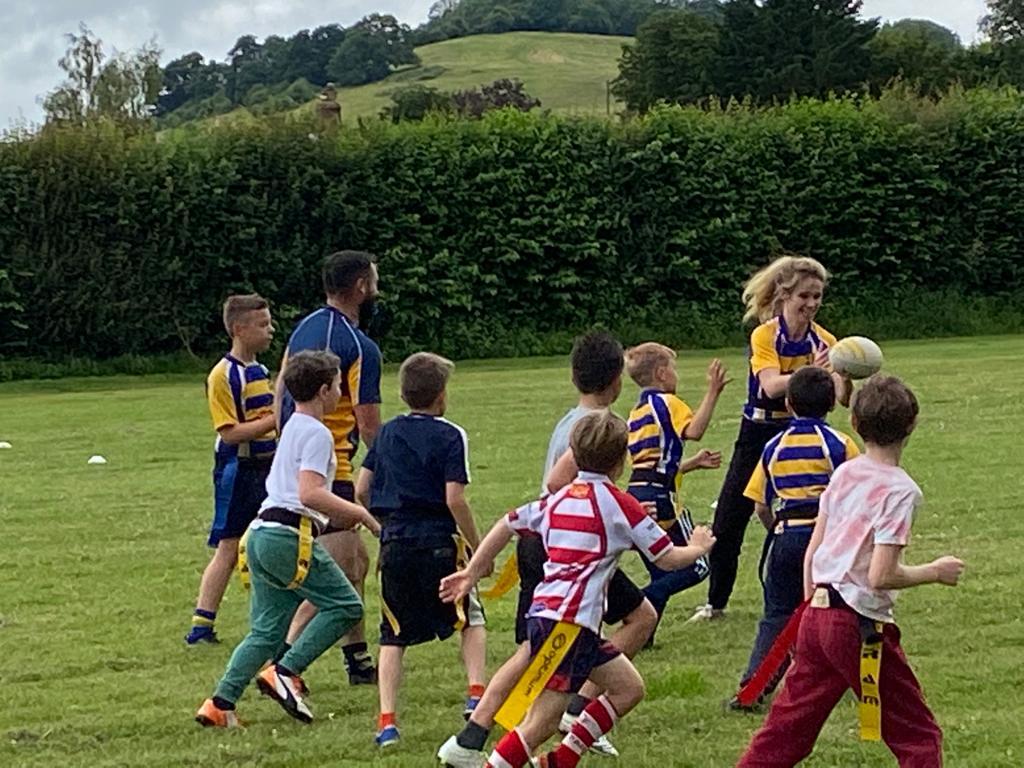 "Many thanks to Adam and Jo for inviting me to visit this thriving club and see how it wants to continue its good work in the community and attract many more people to the sport," said Siobhan.
"Being active is crucial in all stages of life and I support the club in its attempts to find more girls, youngsters and older people to come and get involved.
"Ability has nothing to do with it, as I can testify, but a willingness to get involved, meet new friends and get fit are great things to do especially now we are moving away from the pandemic."
"I hope to come and watch the senior team play soon."