Marling sixth formers held a Longest Table Christmas lunch this week as part of a local week-long event to combat loneliness and to raise money for charity.
The Long Table, a Stroud-based organisation that provides good quality food to people in need is encouraging local people and organisations to host their own meals to share some much needed company and good food. Covid precautions mean that all events need to be planned carefully to keep people safe, but everyone involved hopes that a good time can still be had.
Marling students were joined at their lunch on Wednesday by Tom Herbert, founder of The Long Table, and Will North, Long Table Community Development Lead – himself an former Marling student.
Will said: "It was great to see my old school taking part in our project this year and am excited to spend some time with the students at their Longest Table."
"It was a proud moment when I knew that Marling wanted to extend their warm welcome to both Tom and myself and I look forward to meeting many new students and potentially some old faces – I will have to remember where my old house tie is!"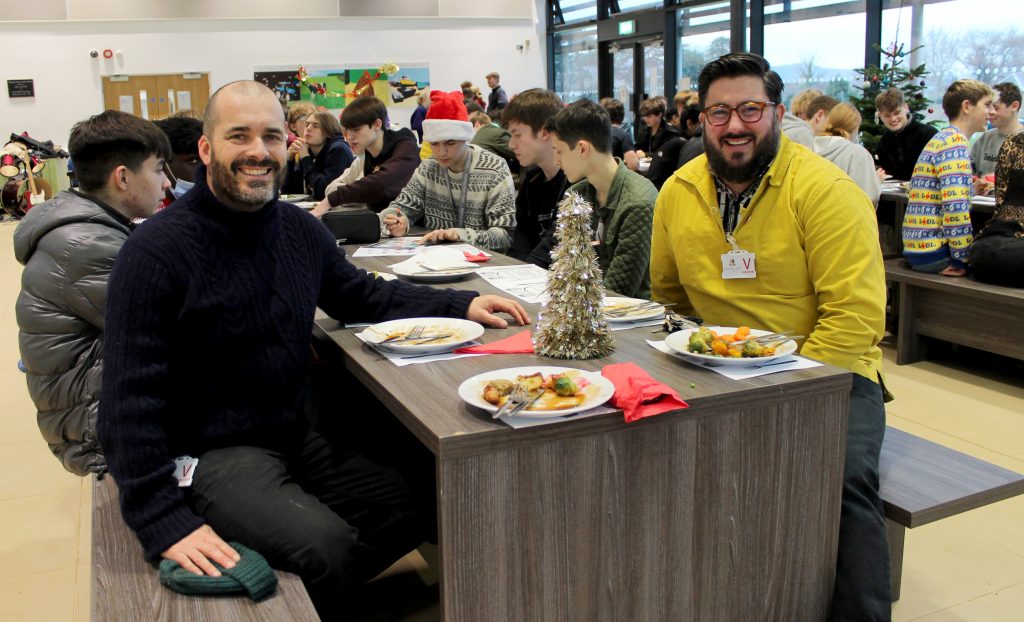 Tom Herbert added: "The Long Table exists because we love, love, love to eat together. The Longest Table is a way for Stroud and beyond to take the ember of The Long Table experience and make it your own."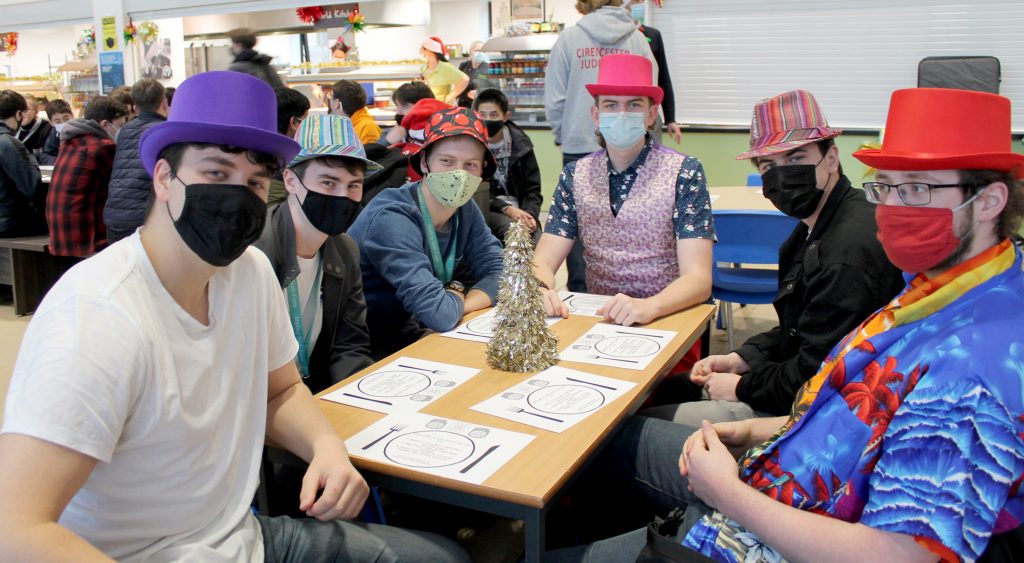 "In late January 2017 I took 100 Kg of oats in my Polo to Calais to cook with the Refugee Community Kitchen and almost five years on they are still cooking and serving food. Thanks to Marling for inviting us to share their table and thank you to all The Longest Tables keeping the ember of hospitality aflame this Christmas."
The money raised from holding the lunch will go to The Refugee Community Kitchen, a charity that provides food for people fleeing war, poverty, persecution and climate change.
Y12 student Molly Allwood said: "It's been a challenging year for everyone, so it's really nice to end the term with the chance to eat together. It's even better to know that by doing so we are helping to provide food for people in need – particularly at Christmas time when so many of us have so much."