We sat down with Patrick Coyle. Paddy as he is best known, is the owner Nailsworth Computer Shop, which he runs with his son Adam.
Paddy plays a huge part in the community he serves – setting up the popular Nailsworth Chat and Information Facebook group, where he also provides up-to-date traffic reports. The Nailsworth and District History page is another string to his bow.
Family life is Paddy's world, including his beloved grandchildren.
Paddy has been tireless in his charity work – including his Ukrainian laptop donation scheme and help with the Nailsworth Youth Club.
When are you at your happiest?
Being with my family, and my grandchildren, who I love to bits.
What has been the scariest moment in your life?
Watching my youngest son being born premature, he was dead at birth, but the amazing NHS saved his life, that we are enterally grateful for.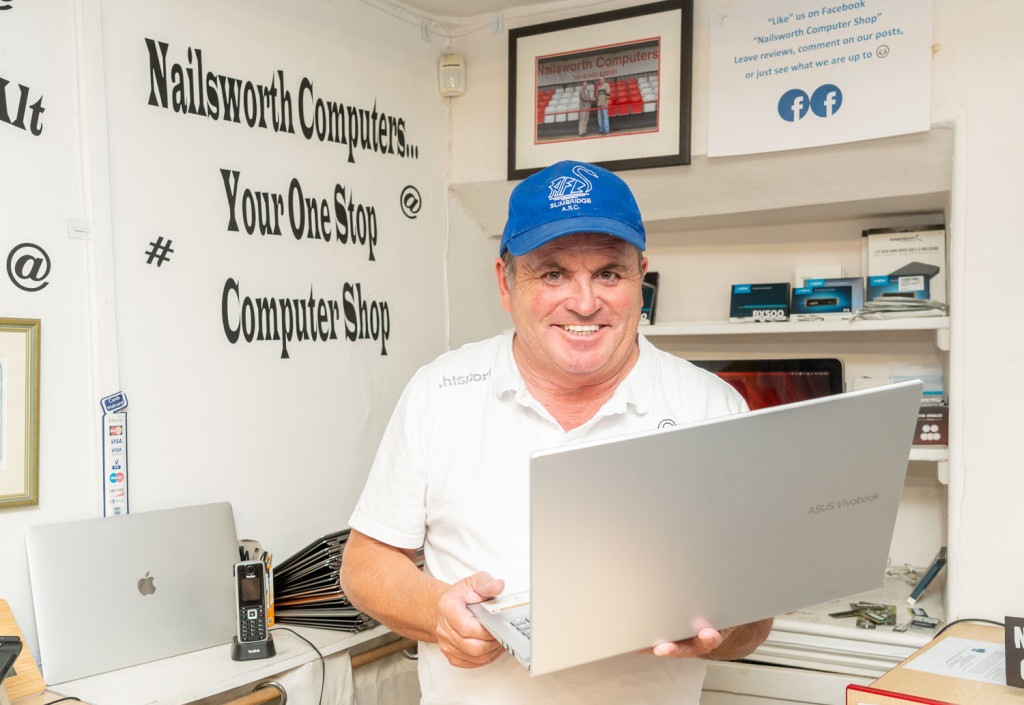 What has been your biggest disappointment?
Forest Green not winning the FA Trophy at Villa Park
What is your guiltiest pleasure?
Steak & ice cream.
Who is the most famous person in your phone?
David Drew.
What is your favourite smell?
Flowers, I love walking into Jacaranda florist in Nailsworth.
Who would play you in a film about your life?
David Jason. But, I'm not Del Boy – my son said I have to say this.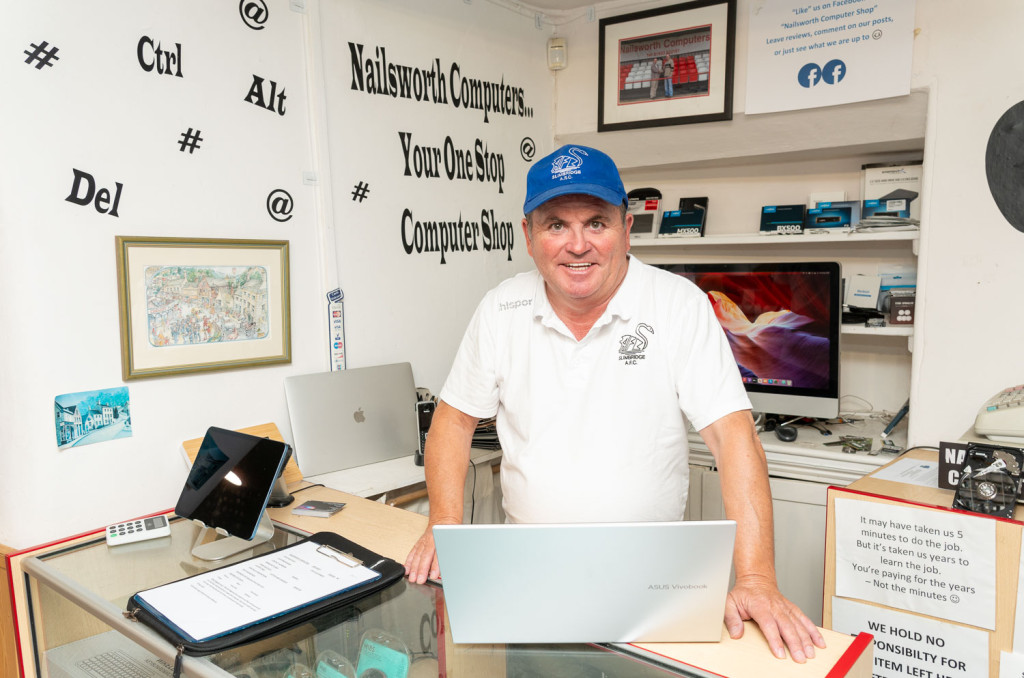 What do you like most about living in the Nailsworth area?
The whole area is stunning, and we have an amazing community spirt.
Who is the most famous person you have met?
Former Arsenal and England captain Tony Adams. My son coached his son, so we meet many times, and he is often in Nailsworth.
What would you improve about Nailsworth?
More free family facilities for all to use, swimming pool would be amazing – we used to have two – you would need to read our history page to see the photos of one.
What is your ideal weekend?
Watching football on a Saturday, my son Adam is co- manager of Slimbridge AFC.
A big Sunday roast with the family – the wife is an amazing cook. We love walking our dog on Minchinhampton Common and seeing the cows and donkeys, something we missed a lot during the Covid lockdowns.
What is on your bucket list?
Jamaica. I have always been a massive reggae music fan. I would love to get on a jet ski, but my poor back would not allow that now.
What is the most important lesson life has taught you?
Be true to yourself and to others, when you can.
What book and song would you take with you if stranded on an uninhabited island?
My album is Dire Straits, Brothers in Arms. I watched them play at the Nelson Mandela concert and it was amazing, it is always in my car CD. My book, on an island, would be anything by Jeeves and Wooster.