A traditional red phone box has been fitted with a talking defibrillator in Nailsworth so people suffering cardiac arrests can be treated quicker.
The decommissioned telephone box in Shortwood Green is one of six installed by the Nailsworth Health Partnership as treasurer Marilyn Miles explained: "Nailsworth Health Partnership began nearly 15 years ago with the aim of improving the health and wellbeing of Nailsworth and the surrounding area. 
"In 2012, a Big Lottery grant enabled NHP to install their first community access defibrillator outside Tesco Express in Market Street, Nailsworth."
Marilyn revealed how easy the equipment is to use in an emergency: "It delivers an electric shock to the heart that restores a normal heartbeat. Following a 999 call, the ambulance service tells you where the nearest cPAD is and gives instructions over the phone. The equipment is designed to talk to you, so you know what to do.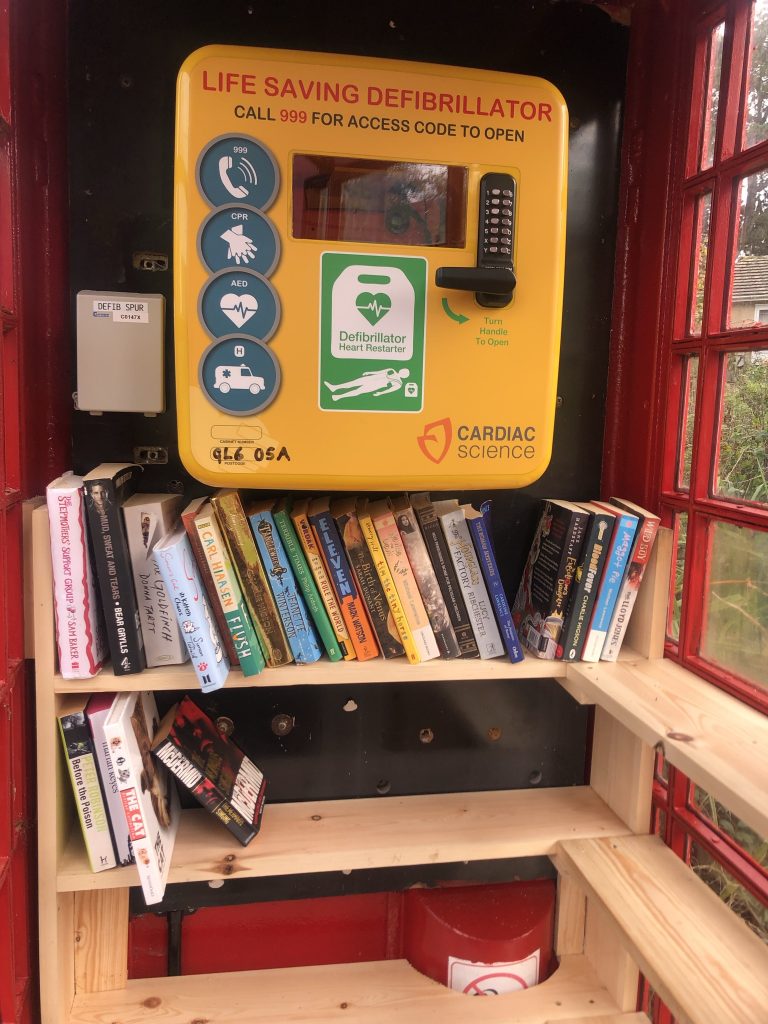 "You don't have to be a fireman to use a fire extinguisher, and you don't have to be a paramedic to use a cPAD."
The Shortwood Green defibrillator is the first one NHP has installed in a telephone box. 
The popular book swaps that took place before the defibrillator was installed, will remain, but funds are still needed to keep this vital outlet in operation.
"The Town Council had it repainted and the shelves are back so the box can continue as a place for book swaps," Marilyn said. "The purchase of this cPAD was made in January just before there was a big price hike.  There is still money to raise to reach their target of £1700."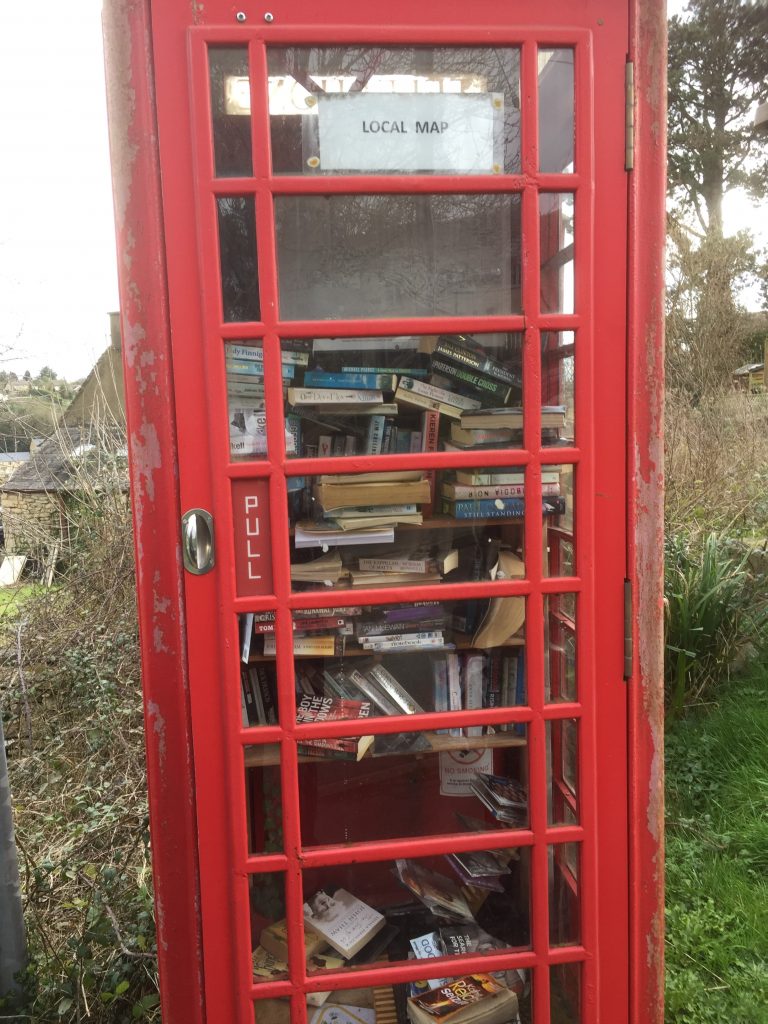 In the UK, there are over 30,000 cardiac arrests a year outside of hospital. If a person suffers from a sudden cardiac arrest, the use of defibrillation within 1 minute of the victim collapsing will increase their survival rate of 90%.
As well as the six defibrillators funded by NHP, you can find three outside Horsley, Amberley, and Acorn schools.
If you would like to contribute to raising funds, contact Marilyn Miles, the treasurer of NHP on 07801558931 or treasurer@nailsworthhealthpartnership for more details