Rain of Biblical proportions greeted visitors to Bisley's traditional dressing of the village well this afternoon, Thursday.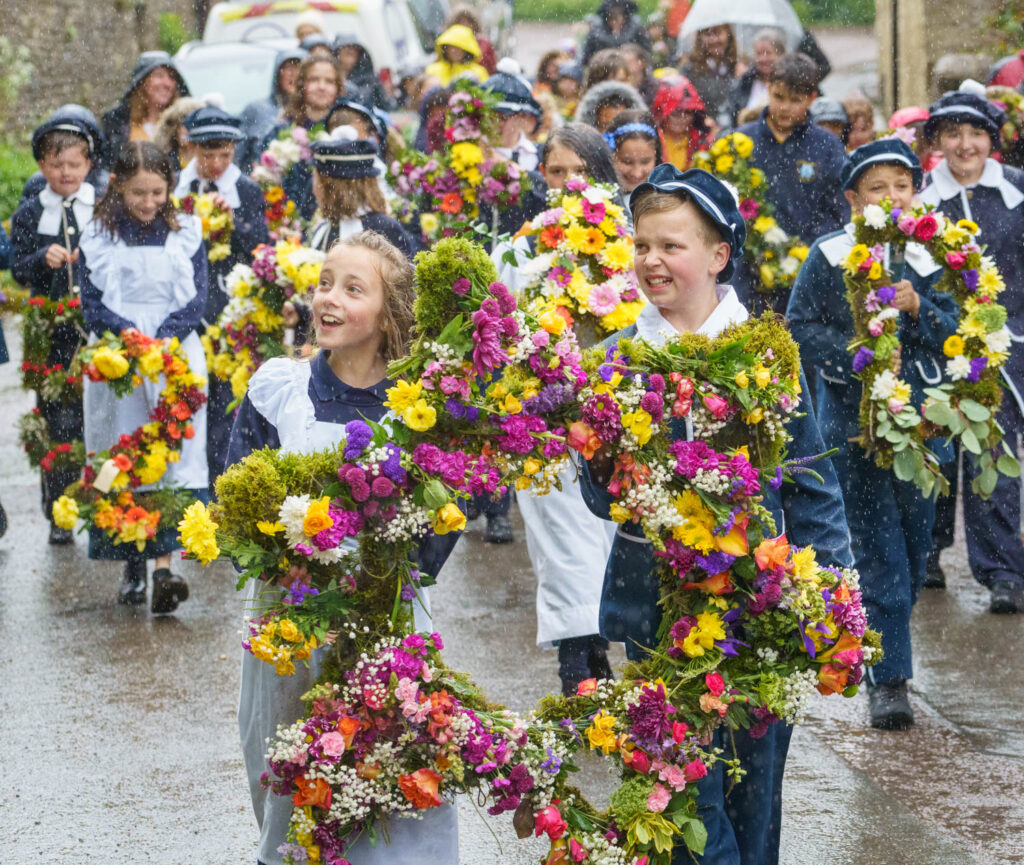 Children from Bisley Blue Coat Church of England Primary School braved the torrential rain to carry out the tradition of dressing their village wells with flowers to celebrate Ascension Day.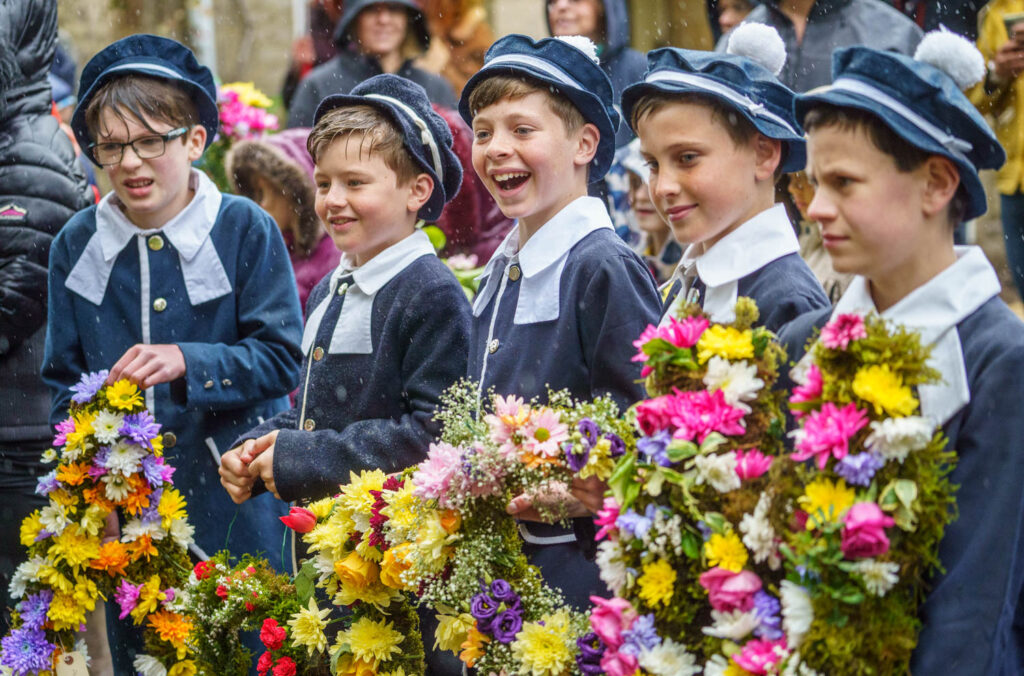 The tradition, which carried on even during the world wars, marked its 158th year in conditions that left the Year 6 children soaked to the skin, dressed in time-honoured school uniform.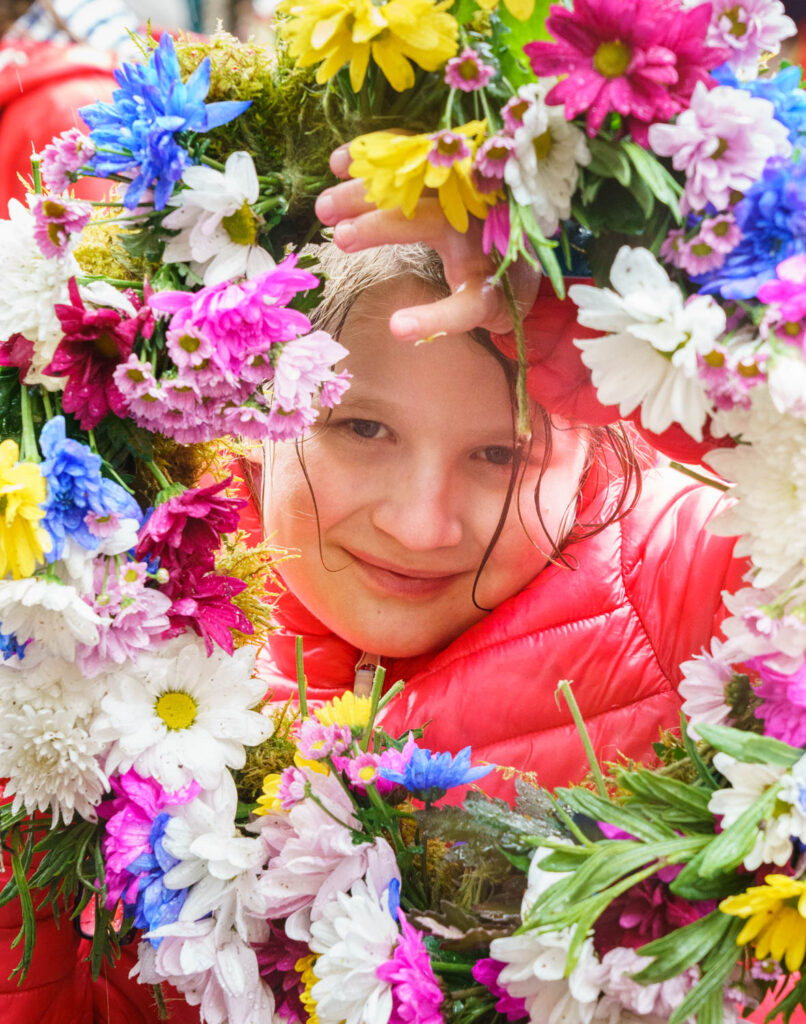 The tradition was started in the village in 1863 by Rev Thomas Keble, Bisley's vicar for almost 50 years, to give thanks for the village's clean water.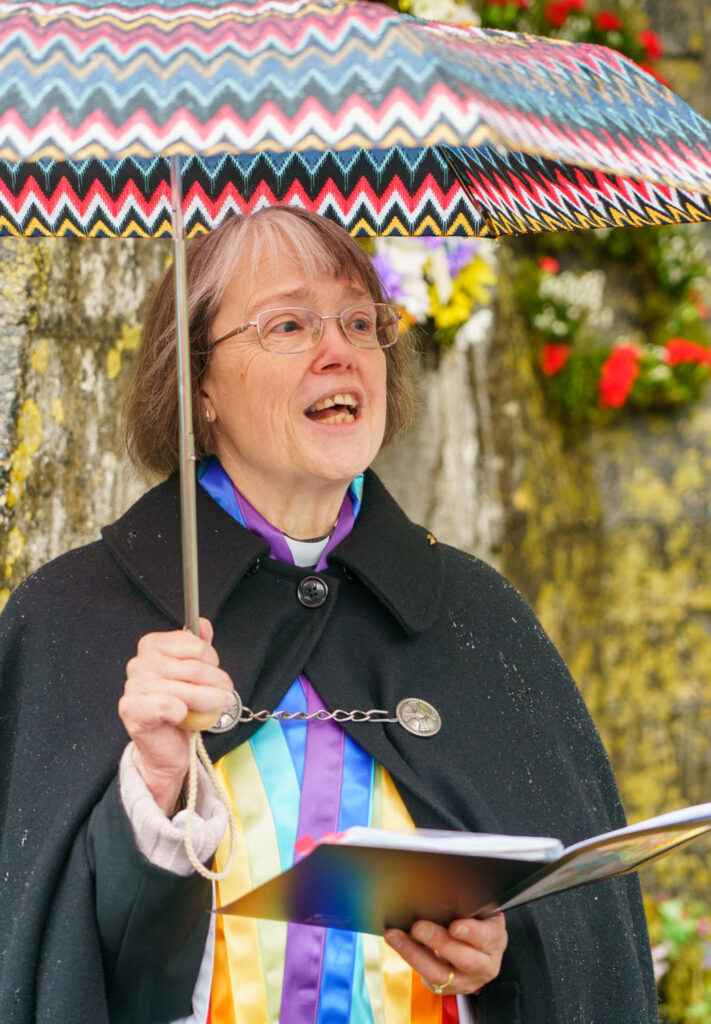 Since then the school has continued to hold the Ascension Day celebration with the help of parents and grandparents, who create the striking floral arrangements carried by the children.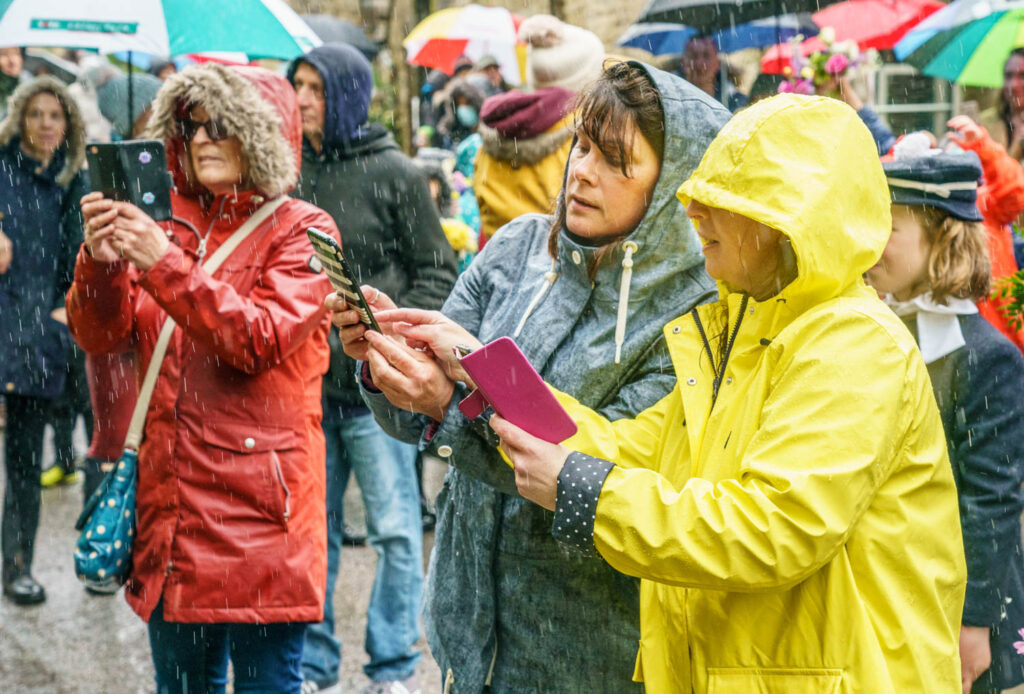 This year's event started with a service at All Saints Church, after which a procession, headed by Reverend Sue Murray, led youngsters through the streets to the ancient water head in Wells Road.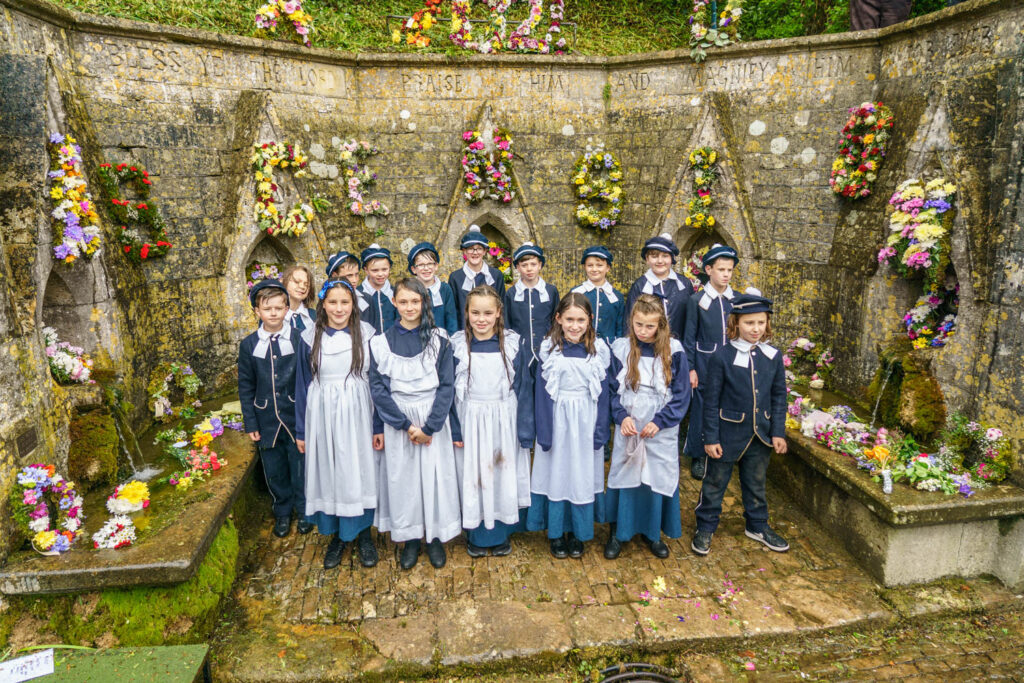 Children laid wreaths and floral garlands around the well, including Stars of David, the letters AD and the year 2021, with letters spelling out the word 'Ascension' and five hoops.