Stroud Times was recently invited to a tasting evening at Holy Spirits in Fountain Street, Nailsworth. Opened at the end of 2022, the shop specialises in fine wine, whiskies and spirits, and is run by Athila Roos, a trained sommelier who has worked in the drinks industry since 2005.
Athila's collecting and passion for whiskies led to a rapidly expanding personal collection (some 400+ bottles) and this overflowed, leading to the birth of Holy Spirits – a 'temple' dedicated to exceptionally made whisky, fine wines and other spirits.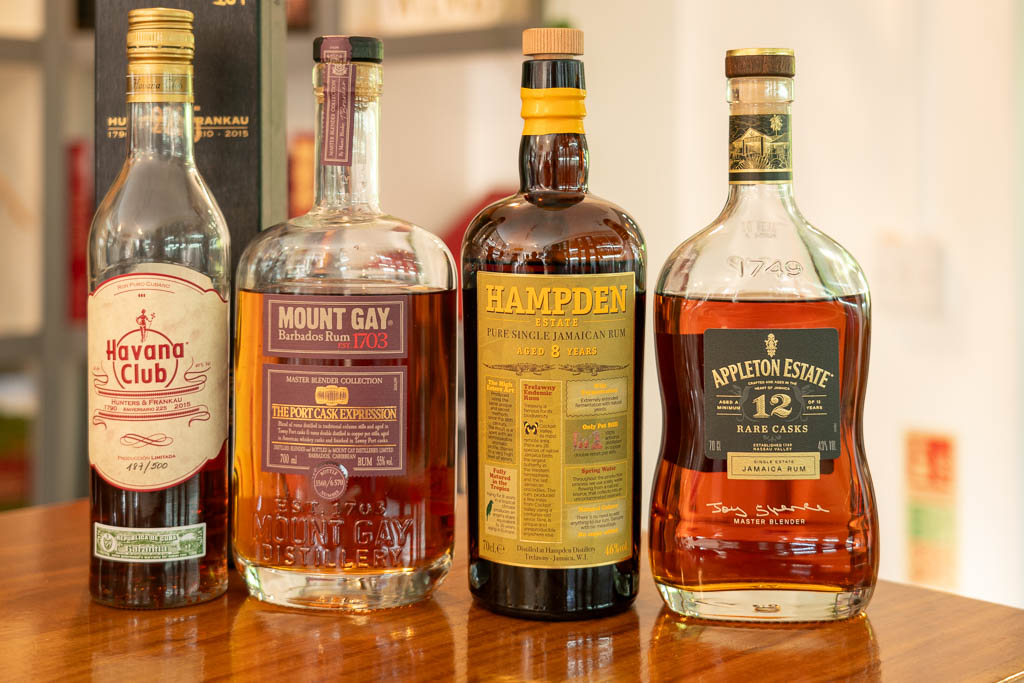 We attended the first ever rum tasting which involved four very different bottles of the spirit, the first being a 12-year-old Appleton Estate Rare Casks from the Jamaican distillery which opened in 1749, retailing at £45 a bottle. Athila guided us through the best way to taste the drink – take a small sip to prepare your body for the 45% proof that is coming – and gave a detailed back story to each of the distilleries and their methods of production.
Athila explained that high end rum could be the 'next big thing' in the world of alternative investments: "Whisky is now in the top three alternative investments along with wine and classic cars.  The most tradable whiskies would have given a return over a period of 10 years of 562 per cent.
"If you look into the diversity, the quality, the premium, the premiumization of all the brands in the rum world, that has really exploded over the last three to five years."
We tasted a Mount Gay Port Cask Expression, with a strength of 55% and limited to a release of 6750 bottles worldwide and on sale for £182 per bottle – the tasting notes describe it as having a palette of cherry, dried fruits, oak spice, prune, currants and toasted almonds.
Between the drinks chocolatier Jacques Cöp of Stroud-based CocoCaravan Vegan Chocolate provided samples of his products.
This was followed by Havana Club Hunters and Frankau anniversario 225, released to celebrate the brand's 225th anniversary in 2015 and blended to marry with the taste of the Ramon Allones 225 cigar – only 500 bottles were released and supplied with a cigars in a commemorative humidor. Though far less distinctive than the other rum in the tasting the bottle would sell 'well into four figures' because of its rarity.
"I love the drinks industry and as much as I favour 'exceptional' produce (which tends to be pricier) I also try to dismistify that nearly 'unattainable' aura that some of them have," Athila explained.
"People shouldn't feel detached from it, instead they should feel that they can try it, drink it, feel it and perhaps indeed own it if it connects to them. The masterclasses are not only a way of educating people but more of a way of sharing what I love with others and bring them closer together.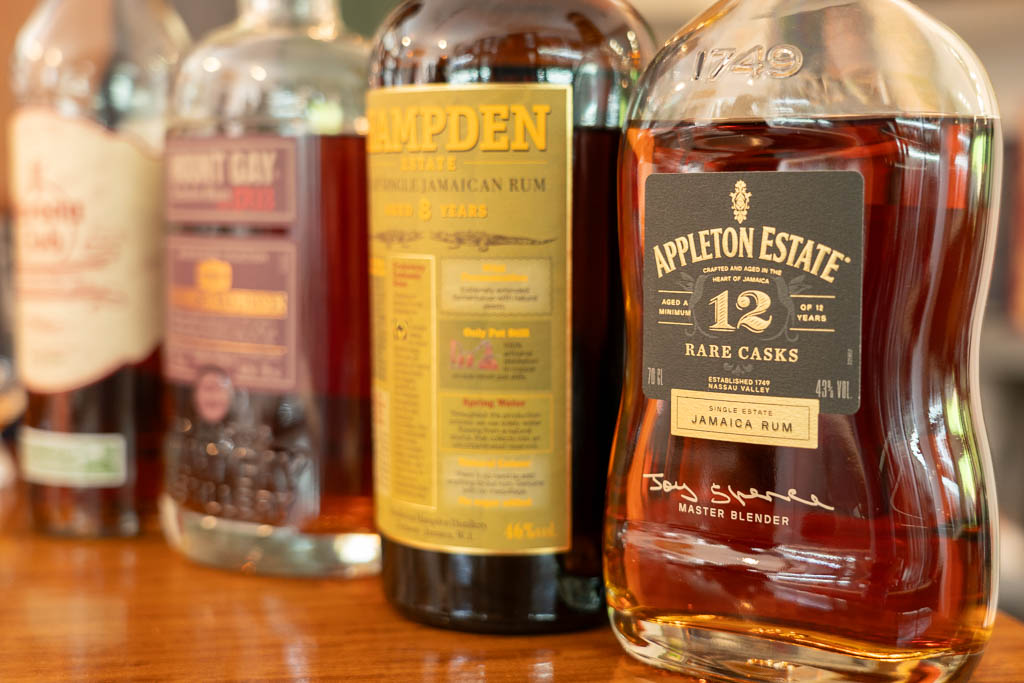 "Culturally I would never drink anything by my own. Drinks (wine, whisky, anything really) are meant to be shared and enjoyed with good company. If I can make that happen and, in the process, teach people a little bit about what they are drinking so that they feel more connected and respectful to what they drink, then I have accomplished my mission.
"We have hosted whisky, fine wine and rum tastings so far but also plan a gin tasting, other white spirits, a tequila and mezcal masterclass, plus a brandy tasting. Our calendar of tastings is currently set until end of July (mainly whisky ones) and in the next couple of weeks we shall publish the August calendar too.
"Generally, we publish three out of four bottles we'll try at the sessions, two of which are always priced between £40-£100 and the third one normally some £200-300+ per bottle. The fourth dram/glass wasn't officially supposed to be there, but as the sessions are always so convivial and enjoyable, we always ended up pouring another glass of something relevant to the theme, for fun and indeed to share what we love," he added.
Tastings take place three to four times a month and can be booked in-store and online www.holyspirits.uk.