With a less than perfect weather forecast and an aversion to traffic jams, I wasn't at all convinced that Chalfest was the event for me as I ventured up the narrow lanes of Chalford Hill on Friday evening for the start of two days of 'partying on the hill', writes Dave Harries.
It is however always nice to have one's expectations overturned and Chalfest certainly overturned mine. Friday evening was actually dry and sometimes even sunny and certainly the less hectic of the two days. The main stage featured 'a retrospective of house – takeover' – which for the uninitiated (like me) means a long and very loud series of DJs doing their thing to a gradually increasing and ever more enthusiastic audience. If you wanted live music on Friday then The John Green Stage was the place to be, starting with a band that weren't on the programme and apparently had only auditioned for the slot a few hours earlier. However, Portobello – a young two piece (bass and guitar) put on a very decent show to get the crowd warmed up for the evening ahead.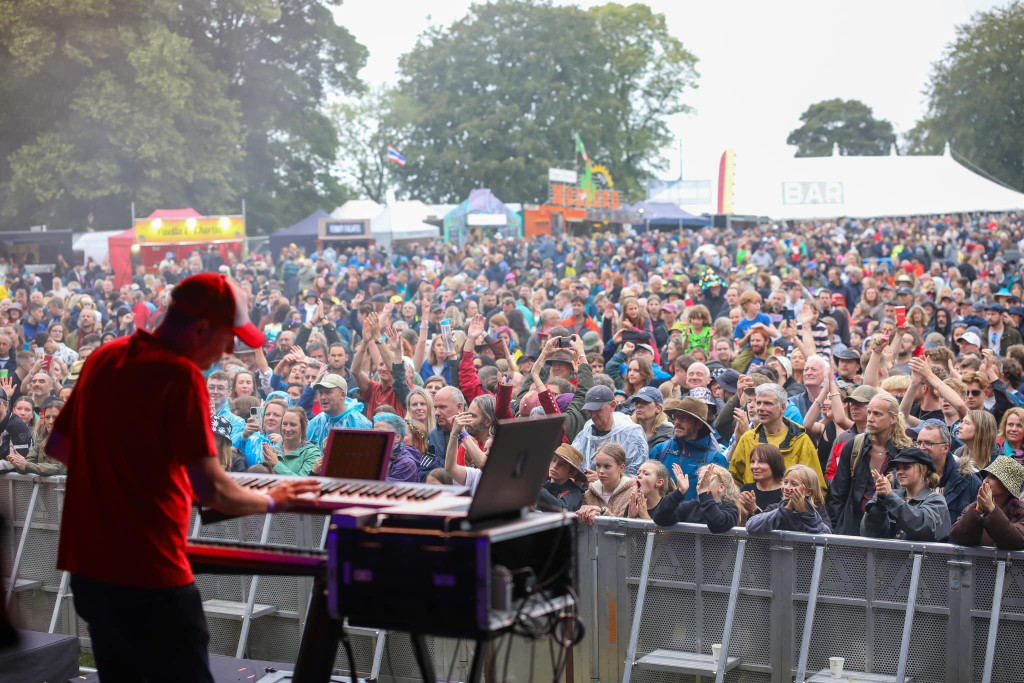 The John Green Stage is effectively an annexe to one of the many bars scattered around the site and food and drink certainly feature prominently at Chalfest. Among many culinary delights was Thai street food, a paella stall, a falafel outlet, Mexican, Japanese and Caribbean food as well as the more traditional burger and chips. In addition, the hungry could feast on Squid or Pizza or stop at a stall dedicated to chocolate brownies, or perhaps sample the doughnut outlet and of course not forgetting barista-crafted coffee from the back of a Lada!
Saturday afternoon and I was back again for day two. Sadly, the rain had arrived in earnest now, but spirits were not dampened as huge numbers of enthusiastic festival goers equipped with raincoats and umbrellas defied the drizzle.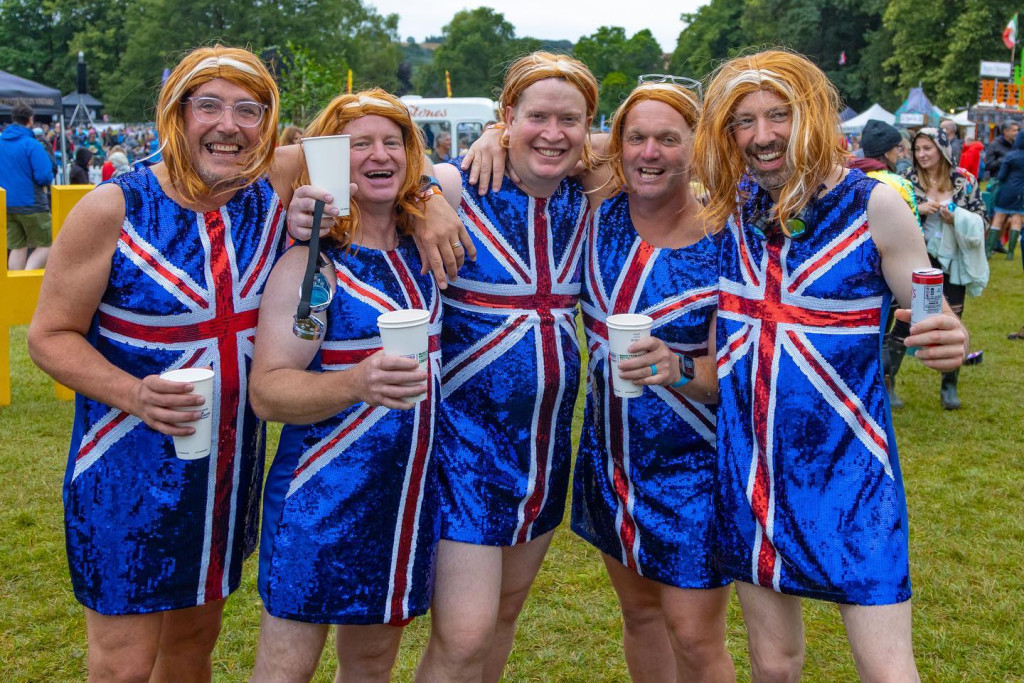 Live music dominated this second day with the addition of the Aubrey's Village Green Stage – a sort of canvas protected Band Stand being added to three main music areas and offering between them an extraordinary variety of musical acts. Children's activities and entertainment were also on offer in a large marquee which transformed into The Crazybird Comedy Tent after 5.30pm.
I obviously didn't see every musical act that was on offer, but among the acts I caught and was duly impressed by were Fallen Idols, and Johnny Clash on the John Green Stage and The Chalford Band (of the brass variety) and Le Swing on Aubrey's Village Green.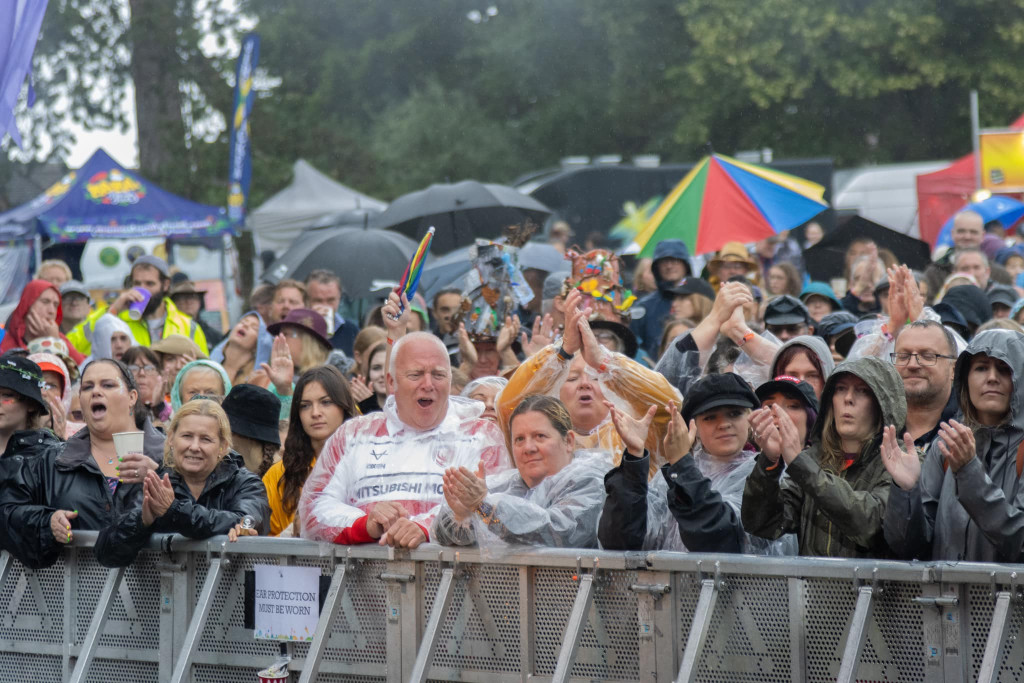 The Upstage performance area seemed dominated by very enthusiastic teenagers and my 14-year-old, who accompanied me, insisted it was really the 'Drum and Bass' tent. Definitely not for the faint-hearted, I caught a glimpse of the hot and sweaty action in here, but I decided it was best left to the younger generation to view and review via their social media accounts, which I have no doubt they will have already done.
I managed a brief foray into the Crazybird Comedy Tent and was rewarded by Canadian comedian David Tsonos who among other things, hilariously explained the meaning of national animal symbols. Very original and very funny.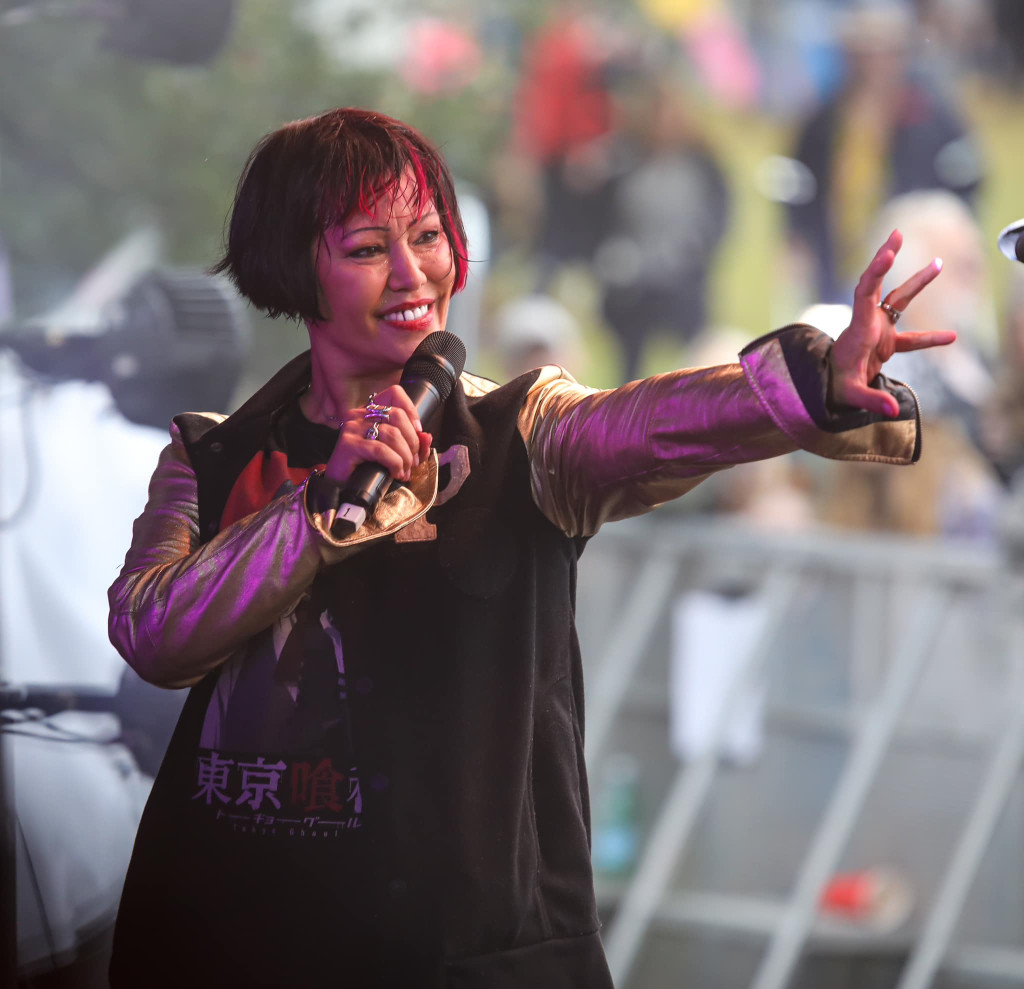 And so finally to the Main Stage where throughout the afternoon a succession of acts gradually ramped up the excitement and the volume. I was lucky enough to see 90s chart toppers Republica introduced by their charming front woman, Saffron, who seemed genuinely pleased to be at Chalfest and performed with real gusto backed up by her excellent band.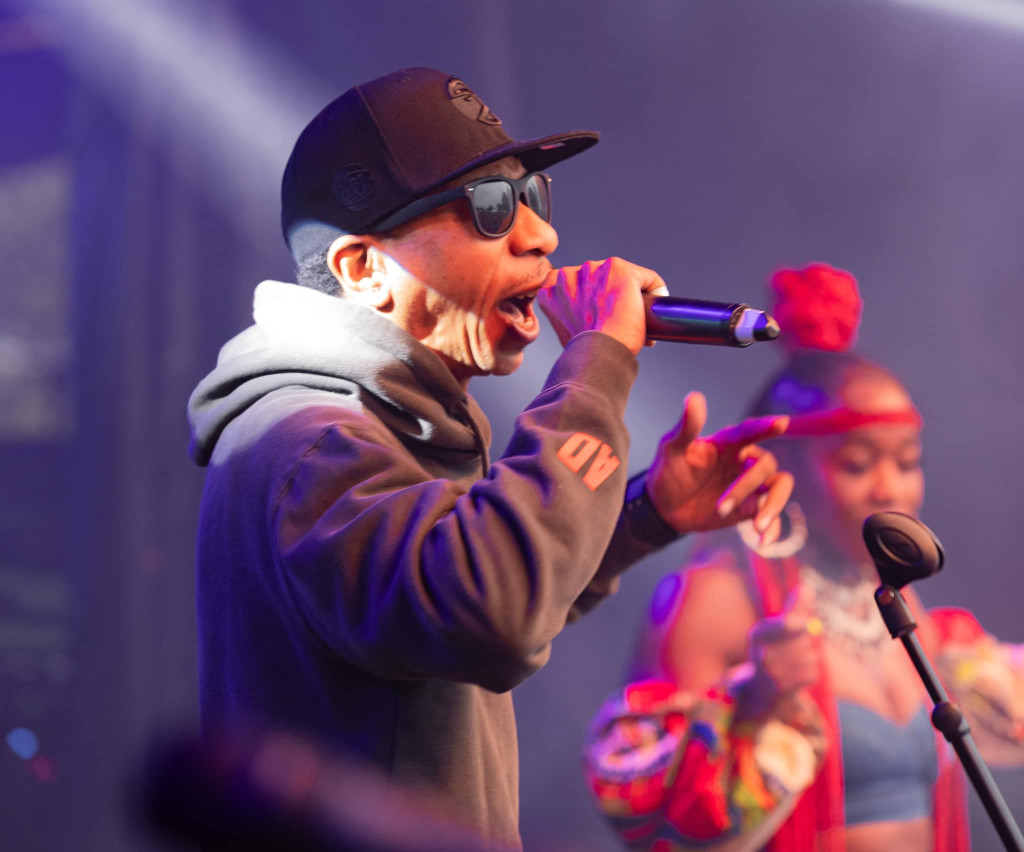 Next were US Hip Hop outfit Arrested Development. From Atlanta, Georgia, this relentlessly positive alternative to Gangsta Rap enthralled the very middle-class audience and created a fabulous and enthusiastic party atmosphere despite some obvious cognitive dissonance between their urban American world and the more genteel surroundings of the Stroud valleys.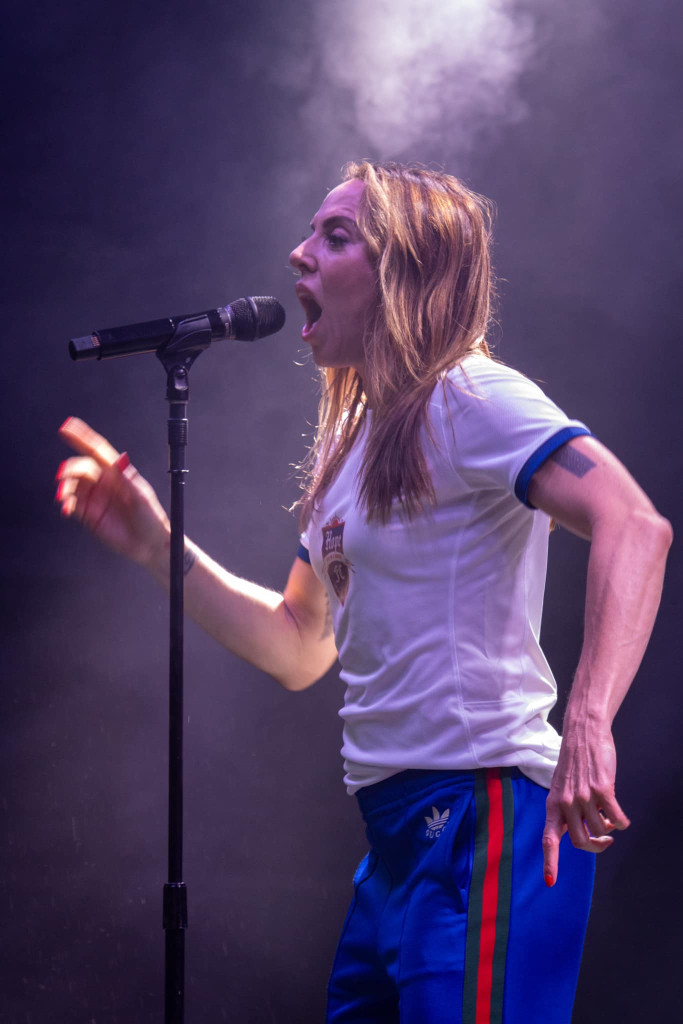 Finally, the main stage headliner was Melanie C. It's easy to be cynical about solo artists that spring from huge bands like The Spice Girls, but Melanie C has been a very successful solo act for a long time. She is not only thoroughly professional but also extraordinarily energetic and likeable and takes the crowd along with her 100 per cent.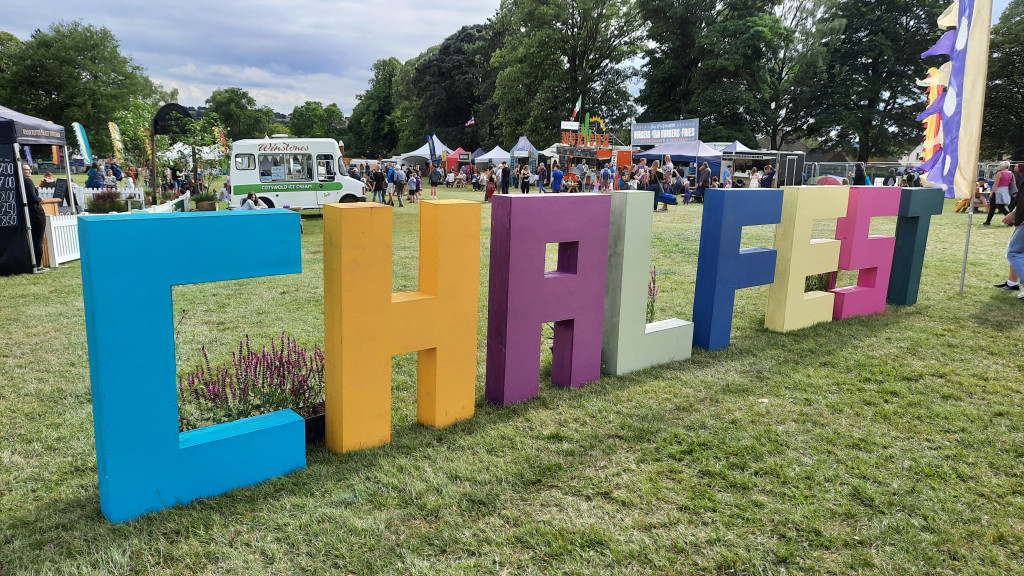 Chalfest is a truly unique event, taking place, as it does amongst the leafy lanes of Chalford Hill. It seems a most unlikely location for a modern music festival, but somehow it works. A lovely, family-friendly atmosphere, great food and drink and a selection of entertainment to suit every taste. An authentic 'Party on the Hill'.
Pictures by Pete Kinsella (Instagram @pdk1969) and Dave Harries