Stroud is often seen as a natural home for artistry in all its forms, and with summer comes another jewel to add to its glittering crown, writes Simon Pizzey.
Having watched Les Enfants du Paradis, the newest offering from Giffords Circus, I can say with certainty: Nell, you would be proud.
Post lockdown, and with box-set mentality waning, the circus experience seems to be going from strength to strength, even if your own childhood memories lean towards a tired old big top experience. Giffords, however, continues to be a pioneer of the real deal – it's tangible magic, and for two hours under canvas it transported me from the troubles of the world and lightened my heart.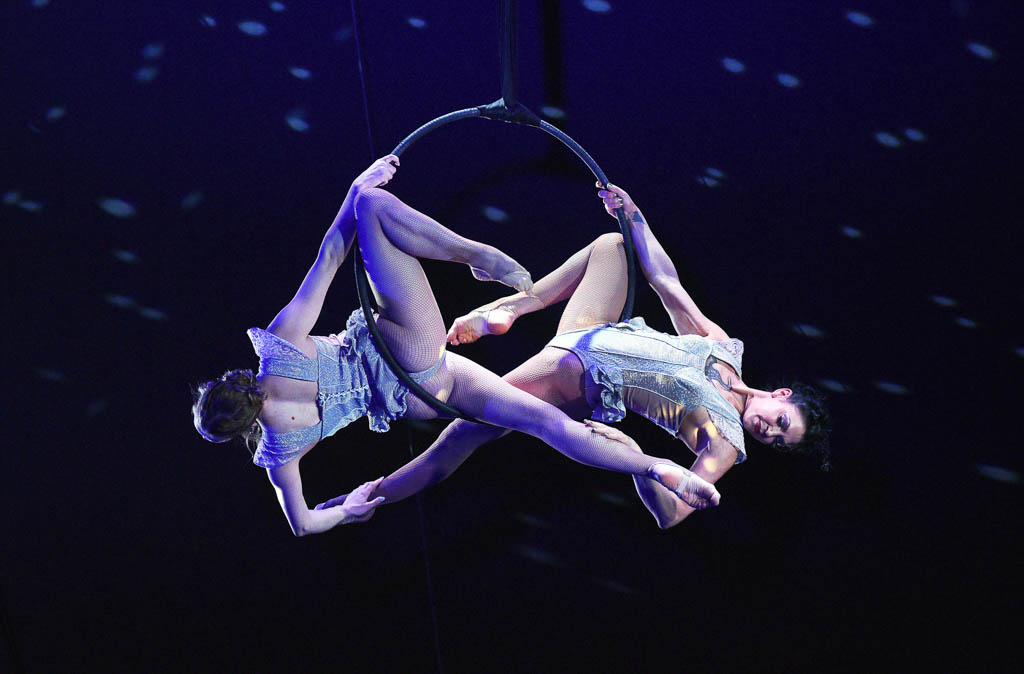 I sat, enthralled by the variety of human invention, talent and agility in the ring. Highlights included illusionist Sergi Buka, riding a bicycle while making intricate hand shadows including lovers kissing; Tweedy the clown playing the accordion with his knees (even trickier when your trousers are around your ankles); aerial strap acrobat Antony Cesar twisting up on high using only the strength of his legs, and the dextrous Romy Michael faultlessly spinning multiple objects at once (word of warning, kids: don't try that at home).
Courage and agility go hand in hand, act after act: my heart was in my mouth when Alex Michael, at the arena's highest point, walked upside down while hooking his feet into hoops – and all without a safety net! Then the 'aww' from the crowd as miniature ponies trotted in to do their turn.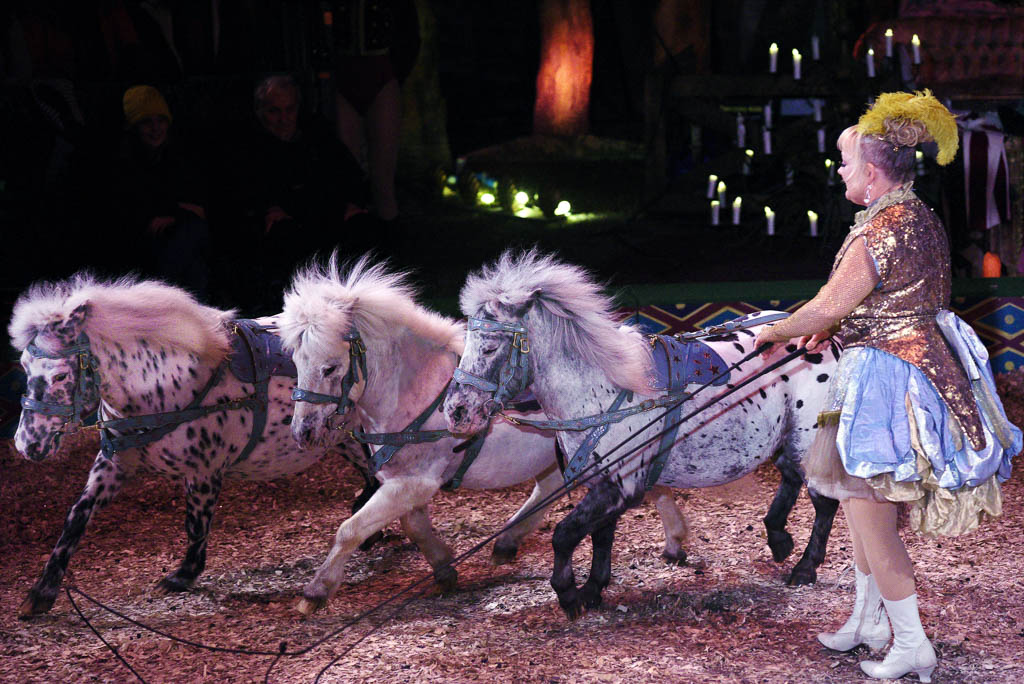 The visual verve of the Ethio-Salem acrobatic troupe is astonishing, and I was left mesmerised by the sparkling tornado that was Asia and Dylan Medini's skilled skating performance.
The thrills and the subsequent applause kept on coming.
Such a fantastic show aside, what Giffords offers above all else is enchantment – the majestic tent surrounded by traditional wagons, inviting children to turn up in their best dressing-up garb, parents reflecting on their own circus memories. It's glamour in what would otherwise be a muddy field. But don't just take my word for it. As I left, I overheard one dad giving his own appraisal: 'gosh…that was worth every penny'.
And if you want to go one step further, you can sample the delights of Giffords' own food menu, Circus Sauce, including my veggie option 'lion's mane fungus steak with bean cobbler', white chocolate rice pudding and rhubarb doughnuts. More real magic, this time on a plate.
In short, Les Enfants du Paradis is a creative delight. If Nell is looking down, saddled on her pale horse circling a sawdust ring full of wonder, a faithful dog in tow, I'm certain she would be tickled pink.
For information and tour dates and times, visit: www.giffordscircus.com
Pictures by Simon Pizzey