Having recently celebrated its 100th birthday, the Austin Seven holds a special place in the hearts of motoring enthusiasts. Produced from 1923 until 1939, with almost 300,000 made, the 'Baby Austin' was marketed as an affordable family car and it's believed there are still around 11,000 on the road today.
On Sunday around 35 Austin Sevens, dating back to 1927, were on show at the National Trust's Newark Park near Wotton-under-Edge in a rally organised by Gordon Phillips, himself an Austin Seven owner: "I've organised these rallies for fifty-something years – it started at Staverton Airport and we've been here [at Newark Park] for nearly 40 years – this is organised by the Bristol Austin Seven Club.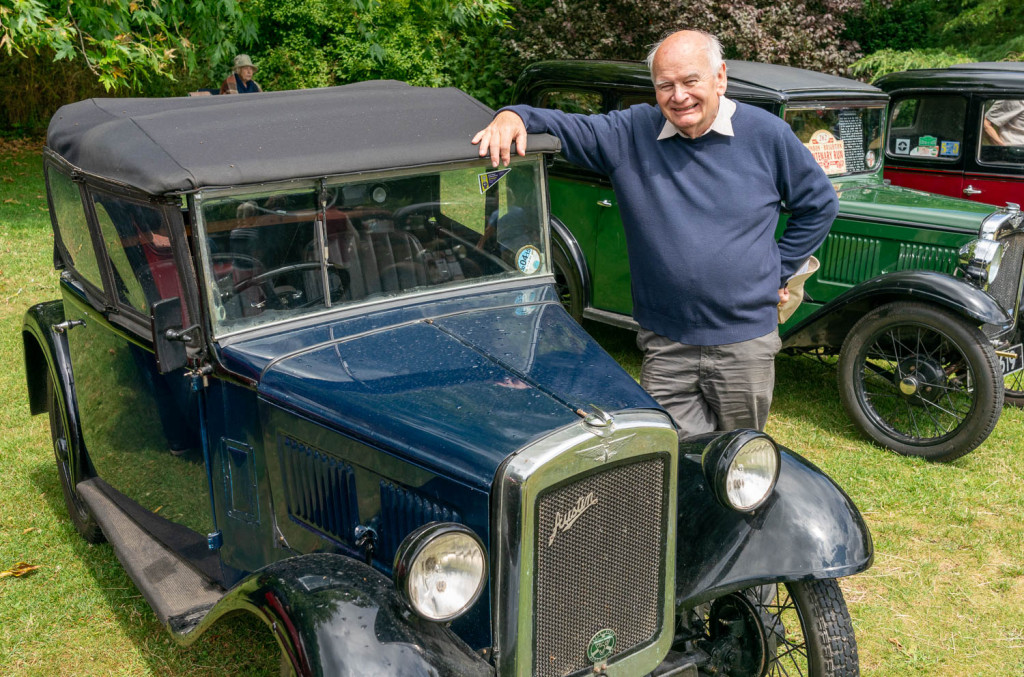 "We've got people from South Wales, Somerset, Wiltshire and all around Gloucestershire here today."
Peter Hales drove his 1930 two-seater Austin Seven Sports from his home in Porthcawl, South Wales, to the event: "It was used a lot for racing, it took part in the very first races in southwest England – Lulsgate in 1949 and Castle Combe in 1950."
He attempted a 2,500-mile round-Britain trip last year but conked out in John O' Groats: "I did 890 miles before I broke down – the engine was built for circuit racing so you can have loads of revs and a high top speed, but it was just burning too much oil. Once I was home in my own garage I repaired it in four or five hours."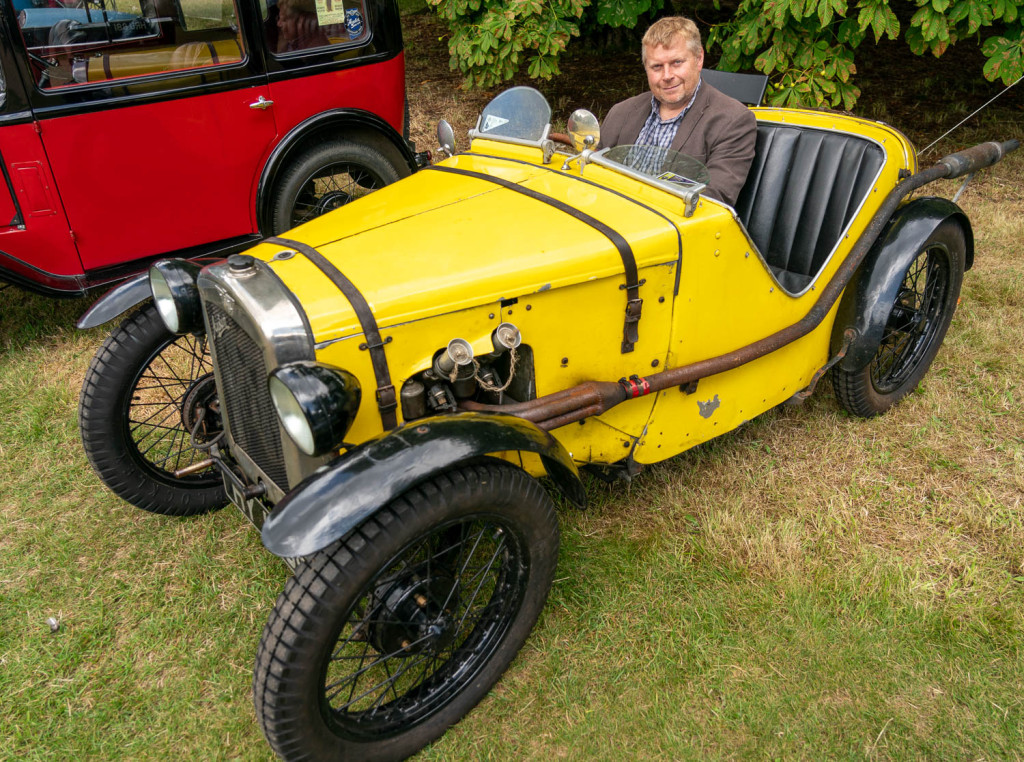 What is the appeal of owning and driving a 90-year-old car? "It's exciting to drive – 50mph in it feels almost reckless or dangerously fast, yet you're still 10 miles per hour within the speed limit. The brakes are good enough – if I crash it's going to be my fault," added Peter.
Ben Amor, from Tetbury, owns a 1932 Austin Seven RN saloon that has been in his family since 1960. His mother's late uncle, Colin Hilliker, owned an Austin Seven but his parents sold it whilst he was doing his National Service in 1959 so he bought the replacement car from a man who had been given it as a wedding present in 1932.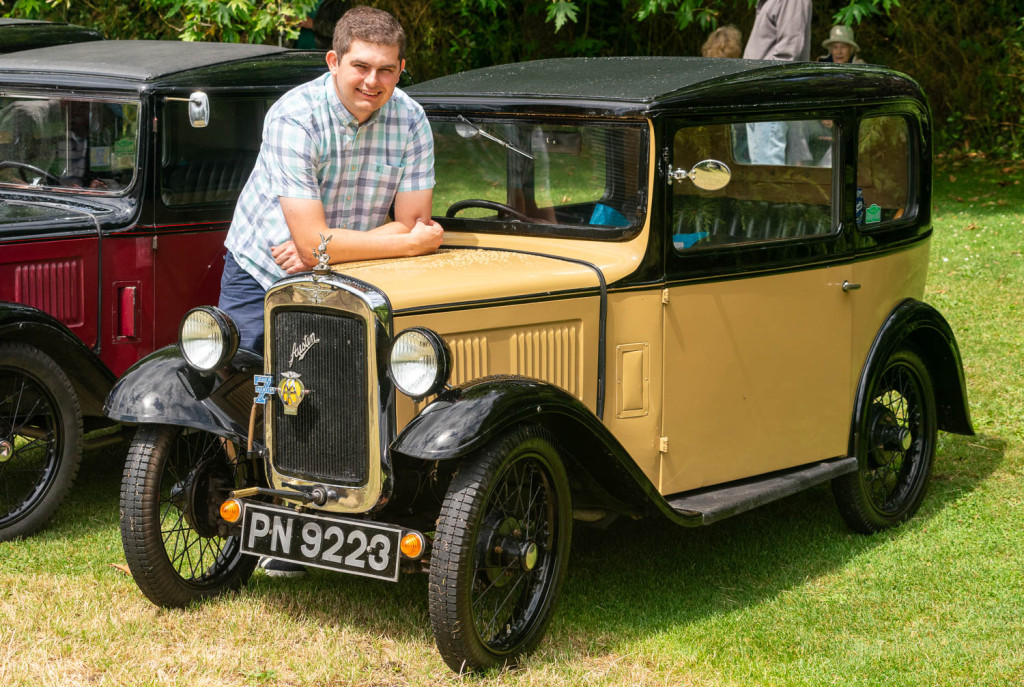 "It's going back to a simpler time; the cars are fun to drive – they aren't easy cars to drive – but to be able to take it around the lanes here is like being in a time machine.
"My family had the greengrocers in Tetbury and it was used as a delivery vehicle, even in the big freeze of 1963. There are videos on YouTube of it going through eight-foot snow drifts.
"In 1970 it was stored for about 15 years before my uncle restored it and rallied it extensively until he sadly passed away in 2018 – I'm the third owner from new.
"Having just spent a great deal of money getting my modern car serviced this week, the joy is that an Austin Seven can be serviced on your driveway, and they offer a very nice mode of transport that brings a smile to your face every time you take it out."