This Friday, 30 April, Stroud woman, Lynsey Hamblin will be completing the route of the late Arthur McTiffin's "Arthur's Spring Stroll" as she continues her challenge to walk running 746 miles to raise funds for 12 charities. 
The walk on Friday will be in aid of Cobalt and will be her fourth month of fundraising.
Arthur's Spring Stroll is a  sponsored countryside walk in Nailsworth that has raised funds for our charity for over 30 years which sadly due to Covid won't be taking place this year. Local resident Arthur McTiffin founded the event and fellow Nailsworth residents John Perkins and Richard Hardwick took over helping to coordinate it following Arthur's retirement in 2011. Arthur sadly died in 2019 and Lynsey will be joined on the day by Arthur's widow Muriel, John Perkins and Richard Hardwick as well as members of our fundraising team.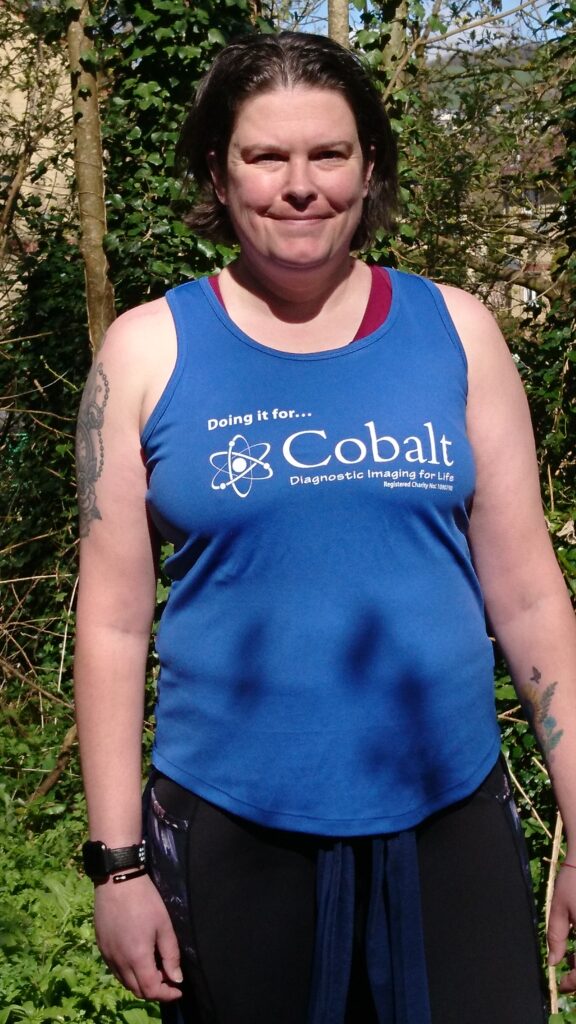 Lynsey's walk will finish at 11.00 am, Dudbridge Meadow, Stroud, GL5 3NH which was the original tea stop for the Arthur's Spring Strollers.
Lynsey's challenge is all the more amazing as she has had several health complications.
Lynsey aims to raise money for 12 charities over the course of 12 months using a mixture of running, walking, cross trainer and treadmill.