A quartet of Stroud authors enjoyed a book launch pow-wow over a quintessential cup of tea.
Katie Fforde, Sarah Steele, Mandy Robotham and Kate Riordan have written books set in different periods of the past, from the Second World War to the 1990s, via the swinging sixties.
Rodborough-based bestseller Katie Fforde's A Wedding in the Country is the author's first move away from contemporary fiction. Set in the sixties, it draws on a lot of her personal experiences.
Katie explained: "Although I had the idea for A Wedding in the Country before lockdown, I did get it all done, in record time, during the first one. It was partly because I didn't go anywhere and didn't do anything that wasn't writing, and partly because the '60s seemed an escape in such strange dark times.
"Sadly the second lockdown hasn't made me write the second book in the series in record time – that's still under construction – although I am nearly there.
"There are going to be three books about the three girls we meet in A Wedding in the Country. The second book is called A Wedding in Provence and will be out next February.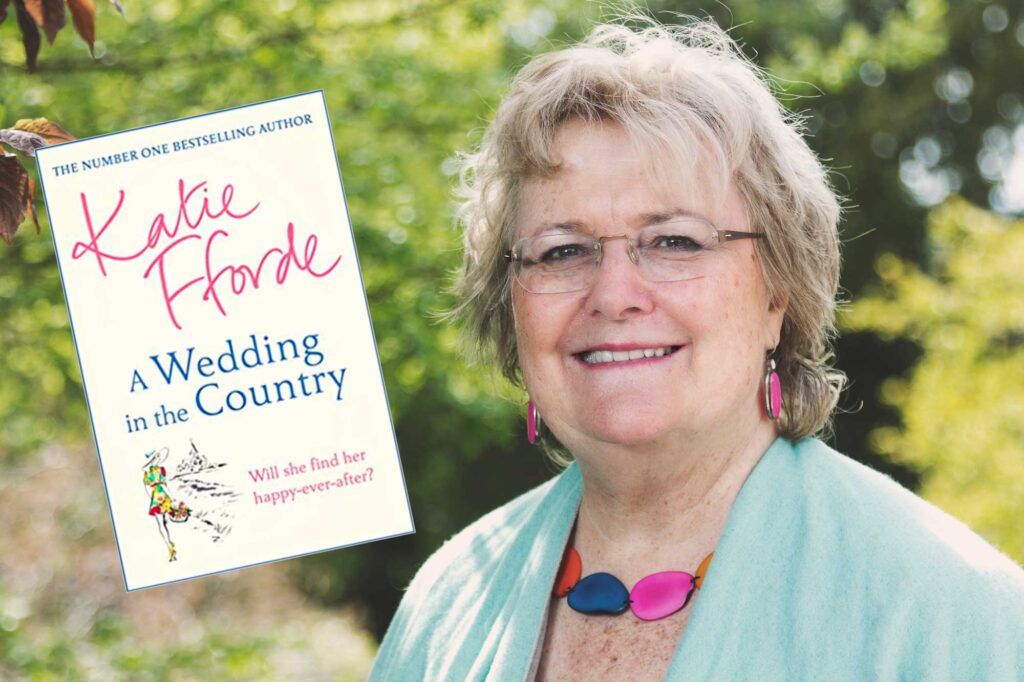 Sarah Steele's debut novel The Missing Pieces of Nancy Moon, also set in the sixties, was published in paperback last month and is crammed with vintage clothes, dressmaking, and the glamorous resorts of Europe. Her second novel, The Schoolteacher of Saint-Michel, is a story of the French resistance in 1942 and will be published digitally this June, and in paperback next year.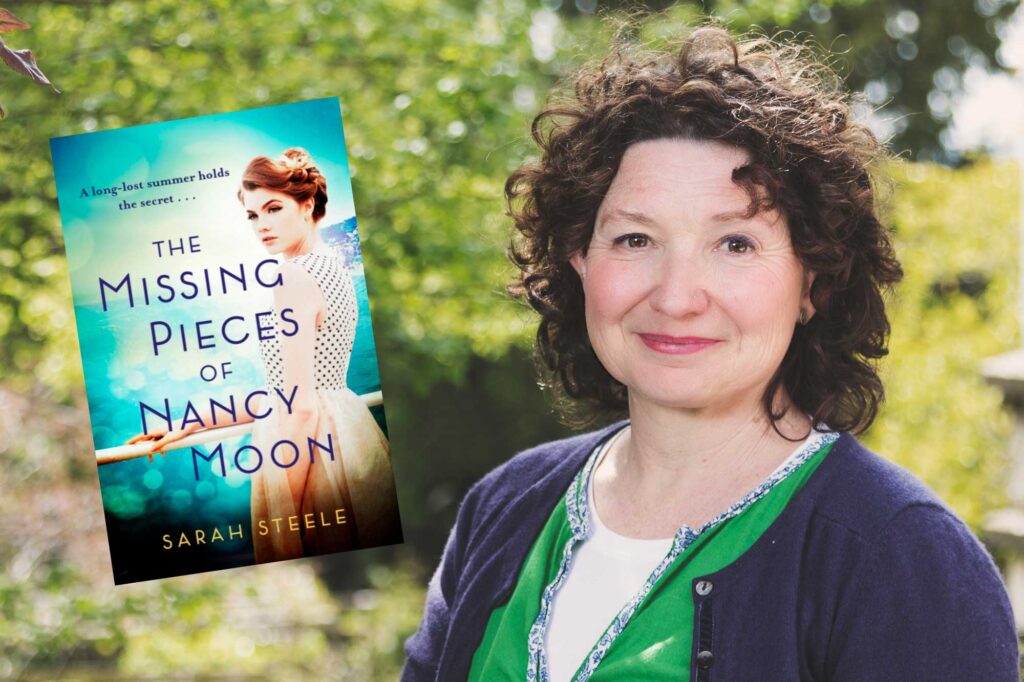 "Lockdown has been a bit of a gift to authors and other creatives, although it has been frustrating to be unable to travel for research, and we have missed out on celebrating one another's publications," said Sarah.
"I finished writing The Schoolteacher of Saint-Michel in July 2020, and made the most of the first lockdown of this year to begin a new novel. Nancy Moon came out in paperback in early April this year, so the launch was pretty much a stay-at-home, family affair. Although Mandy and I enjoyed many evening walks by torchlight during the early part of this year, it has been wonderful to reconnect with fellow authors face-to-face today in daylight, and not wearing walking boots."
Mandy Robotham's third novel, The Berlin Girl, was published in paperback in January. It focuses on two British journalists in Berlin in the year before World War Two breaks out. Mandy lives in Whiteshill, and she returns to Berlin for her fourth novel, The Girl Behind the Wall, also set in the 1960s. The ebook is out in July, with the paperback following in September.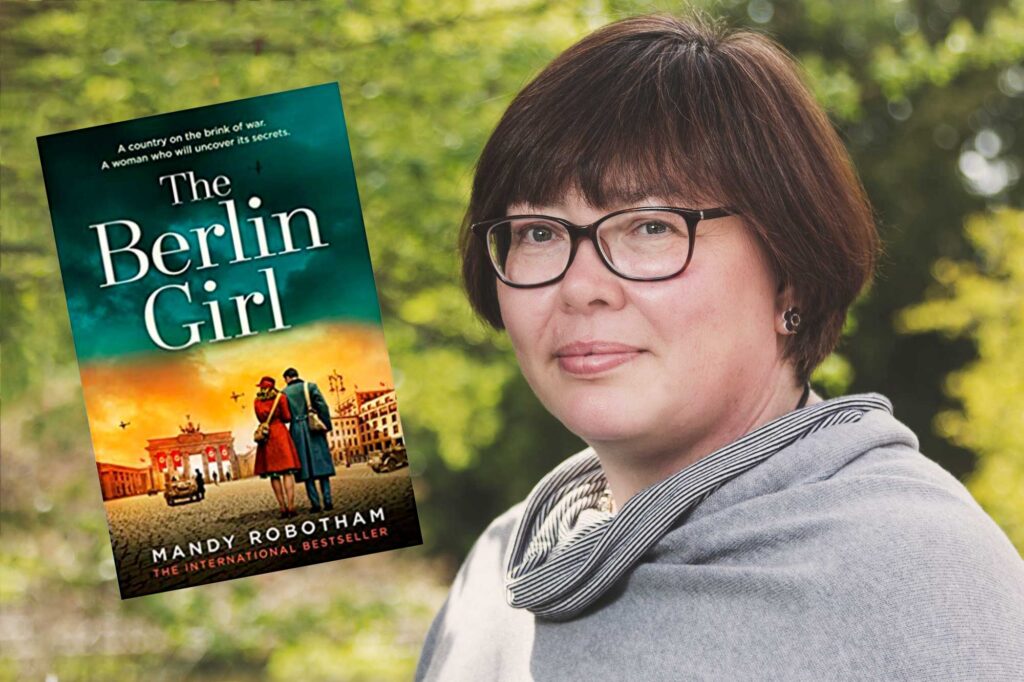 Mandy said: "The Berlin Girl was written entirely during the lockdown, and although it might seem the perfect profession to be stuck at home, I usually do a lot of my work in varying coffee shops around Stroud. Like a lot of people, I l had to adapt my working day and pop out for take-aways."
The Berlin Girl is now off the supermarket shelves but can be found in WH Smith, the Yellow-Lighted Bookshop, and on Amazon.
Chalford resident Kate Riordan's, The Heatwave was published last year, so this is a rather belated celebration for her. A Richard and Judy book club pick, this psychological thriller is set in Provence from the 1970s to the 1990s and depicts an Anglo-French family with a very dangerous daughter.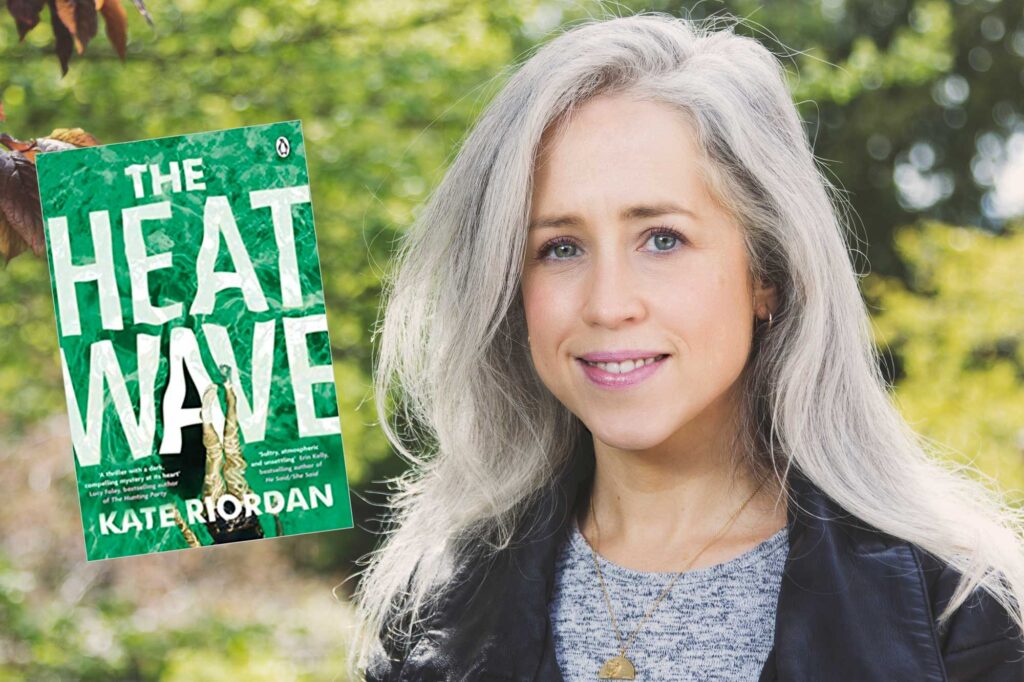 Kate said: "The Heatwave was first published as an ebook just as we had our own heatwave here, right at the beginning of the pandemic, with the paperback following in September. It was a tricky time to be bringing out a book, especially a book made for people stocking up on holiday reads, but a lot of people told me it was a welcome escape because it was set abroad, in the gorgeous south of France."
All books are available at Stroud Bookshop.