Stroud firefighters literally stepped up to a heart-felt challenge when it came to finding a way to pay their respect for the victims of the 9/11 terror attacks.
Donning full kit that weighs a formidable 22.5kg, crew members from Stroud clambered up 110 flights of stairs at Ebley's Fifth Dimension Gym. The number matched the grim task that faced 343 firefighters who died in New York on this day, 20 years ago.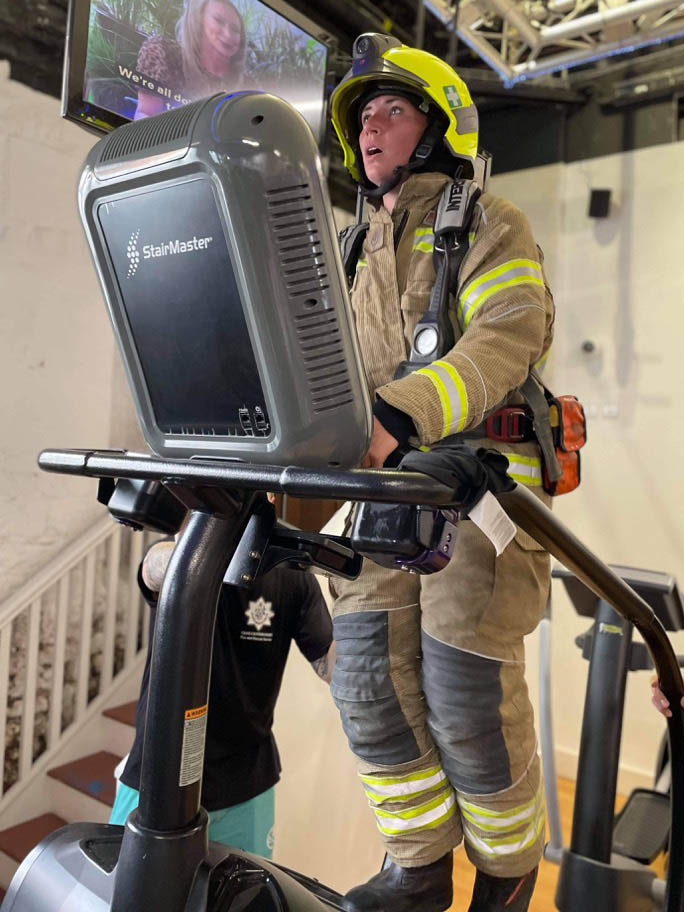 "We chose to raise money for the Firefighters' Charity, which offers specialist, lifelong support for members of the UK fire services community. So far, we have achieved more than £1,200 in sponsorship," said crew member Emma Martin, who lives in Ebley and organised the gruelling climb.
After the challenge on Saturday morning, crew from the station assembled outside the Paganhill HQ to stand together in respect, timing their silent tribute for 13:46 hours – the exact moment that the first fated plane collided with the North Tower of the World Trade Center.
"We had aimed to assemble everyone for this commemoration," explained crew manager Lino Forgione, "but a working crew of six from our base were called to a barn fire just before we assembled – I guess it sums up the role of the fire service!
"We were more than happy to show our solidarity with New York's fallen and express our sympathy to the family, co-workers and friends of all those who died on that horrific day," he added.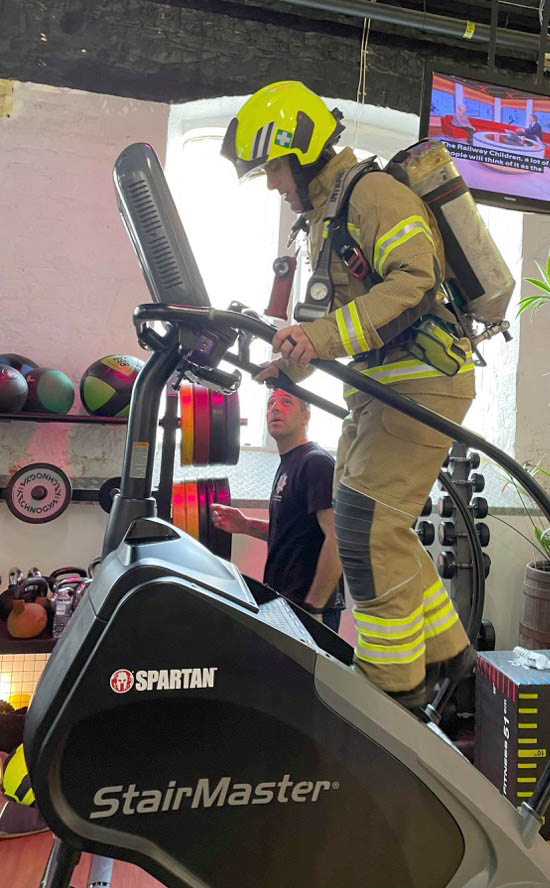 The youngest of the fire crew at Stroud in 2001, was retained firefighter Tom Plaskitt, who was seven. Like every other crew member though, he says the memory of the fateful day is vivid: "I was at primary school at the time, but I remember the reaction we all felt as the news came through, even at that age," said Tom, who lives in Thrupp.
If you wish to contribute towards the 9/11 commemoration fundraising goal set by the Stroud team, go to https://www.justgiving.com/fundraising/emma-martin83