MP Siobhan Baillie has praised 'the military precision' of the Covid vaccination programme in Stroud after she received her first jab.
Siobhan went to the Beeches Green Health Centre yesterday and had the Pfizer jab. She chatted to volunteers who continue to support the NHS in delivering the rollout.
"I cannot be more in awe of how this operation is running and the dedication and commitment of all the staff to get the job done and help get us back to normal," said Siobhan.
"It is really done with military precision in terms of volunteers organising me driving in, parking and assisting me with where to go.
"There's nothing to fear from getting the jab and younger people now coming forward are doing their bit to help those who are vulnerable like their grandparents.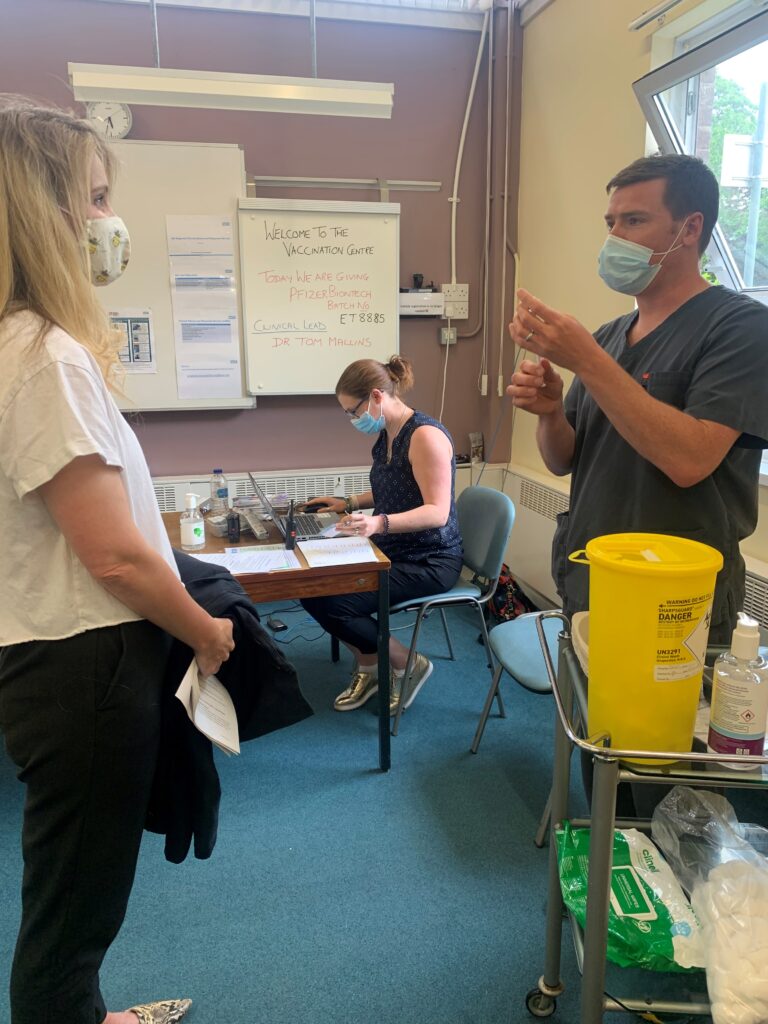 "It's also really important that everyone gets the two jabs because they give the maximum protection from Covid. I will certainly be back and I would like to say how grateful I am to everyone who is involved in delivering this quite amazing programme."
Siobhan added she was aware of anti-vax misinformation trying to scare women of child bearing age into not having the jab.
"Please just ignore this nonsense. The jab is safe for everyone and it really is pernicious how these lies continue to target different groups as they are called forward to get a vaccine," she added.
Vaccine take-up in Gloucestershire continues to be phenomenal. Up to and including the 1st June 2021 there have been a total of 665,061 first and second dose vaccinations undertaken in the county.